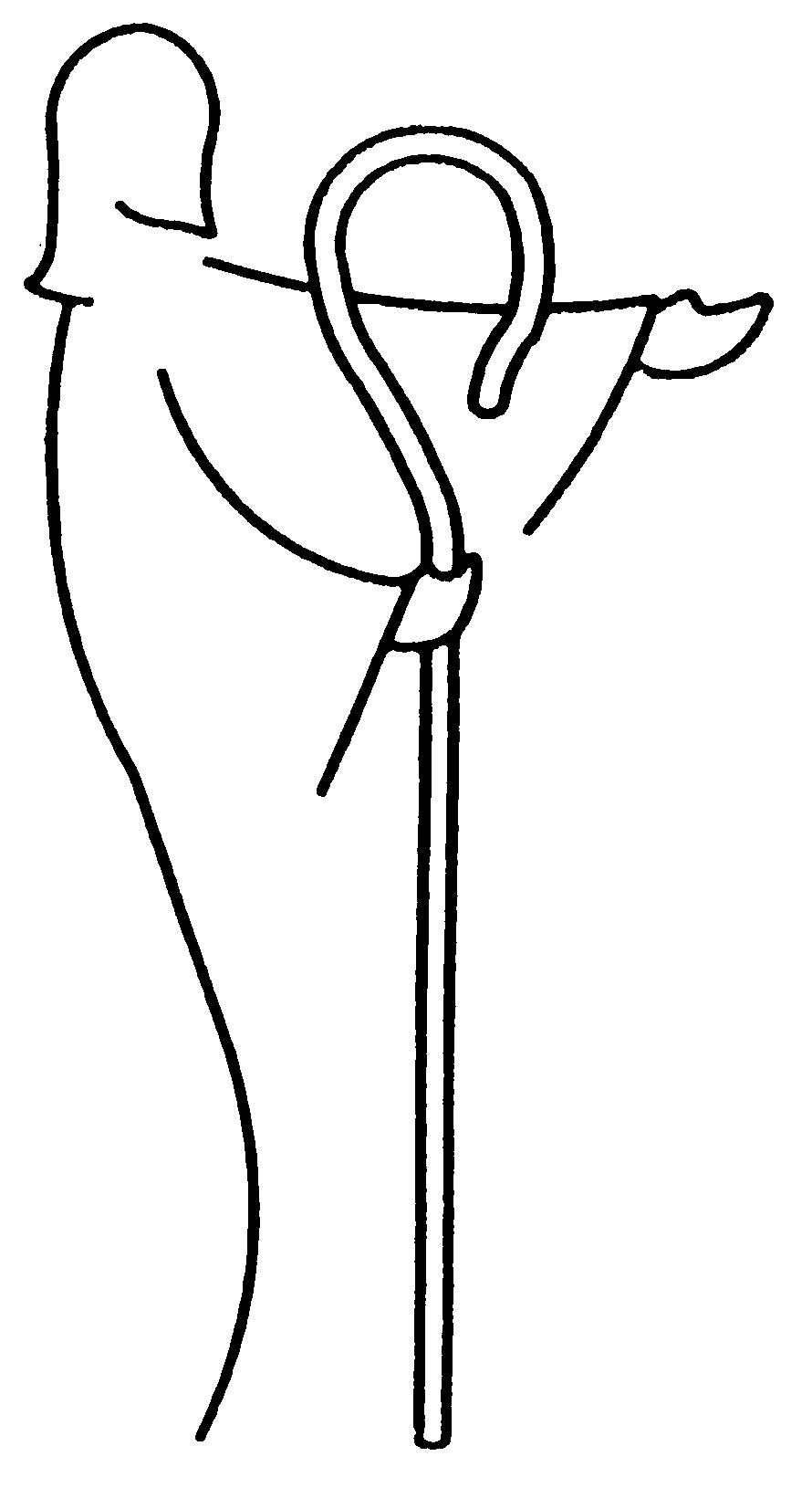 Love in Action
Good Shepherd Lutheran Church
1300 Belt Line Road Collinsville Illinois 62234
618-344-3151 (Church) 618-344-3153 (School) 618-344-3378 (Fax)
Pastors M. Walther & P. Hemenway Vol. 31 No. 12 December 2008
---
Advent
For years I have said that my favorite holiday is Easter. Nothing beats waking up early one morning and going to a sunrise service to celebrate the day our Lord Jesus Christ defeated death by freeing himself from it. The overall feel of Easter morning is always one of unbridled joy. The sun comes up over the horizon in all its glory, and it beams forth its radiance. Such a day is fitting for the Resurrection of our Savior.
But of all other days of the year, my favorite is always Christmas Eve. Some of this is sentimental. For nearly two decades, I have played trumpet for the candlelight service on Christmas Eve at my home congregation in Dallas, a tradition which must sadly come to a halt since I am no longer able to be in Texas for that night. I look forward to starting my own traditions with my wife and future children (God willing) and creating new nostalgia.
But as powerful as sentiment can be to me, most of my love for that day is that after all the rush and bustle of the previous four weeks, everybody, in one calculated moment (usually late in the afternoon – far too late for my liking), stops. The sun sets early, and we must use another kind of light, if we are to see. The doors at the Church open, the candles are passed out, the lights are dimmed, and we sing those favorite, old songs – songs whose lyrics reach deeper than any sentiment and stir up only hope.
And just when all the lights go out in the sanctuary entirely, we are left staring into these tiny, flickering flames, while singing "Silent Night" in German ("Stille Nacht, Heilige Nacht…") and trying to keep the hot wax from dripping on our hands. I relish that moment because it reminds me that Jesus, the all-powerful Son of the Living God came down and was born as a helpless infant and wrapped in diapers. He descended from eternal, heavenly light into our darkness – the darkness of sin and death. So for me, this season is summed up on December 24, instead of December 25. Christmas Eve is all about Christ. The next day, like any typical birthday, is mostly about presents.
So this year, in all your worry and all your rush through strip malls, decked halls, and the first snowfalls (I made that up myself!), I urge you to stop, breathe, and take in all of your surroundings and remember the true point of Advent. This season may end with Christmas (a fact which already fills many people with the stress of preparations, gift-buying, and song-singing), but it points to Jesus. Vicar Rodgers
Special Advent and Christmas Services
Wednesday, November 26th 7:00 p.m. Thanksgiving Service with Holy Communion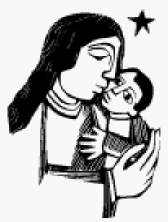 Thursday, November 27th 9:00 a.m. Thanksgiving Service with Holy Communion

Wednesday, December 3rd 4:30 p.m. worship / 5:30 p.m. Soup Supper / 7:00 p.m. Worship

Wednesday, December 10th 4:30 p.m. worship / 5:30 p.m. Soup Supper / 7:00 p.m. Worship

Sat & Sunday, December 14th Adult Choir Song Service / Cantata

Wednesday, December 17th 4:30 p.m. worship / 5:30 p.m. Soup Supper / 7:00 p.m. Worship

Sunday, December 21st 7:00 p.m. Children's Service / Special Singing at 6:30 p.m.

Wednesday, December 24th 7:00 / 11:00 p.m. Christmas Eve Services with Holy Communion

Thursday, December 25th 9:00 a.m. Christmas Worship with Holy Communion

Wednesday, December 31st 7:00 p.m. New Year's Eve Worship with Holy Communion

Next Adult Confirmation Class

Mark your calendars for the next Adult Confirmation class that begins on Thursday, January 8th at 7:00 p.m. This class presents all the basic beliefs of the Christian

faith and helps new members understand what it means to be a Christian of the Lutheran confession. Anyone is invited to attend this class – both prospective members and members who would like to review the basics of the Christian faith.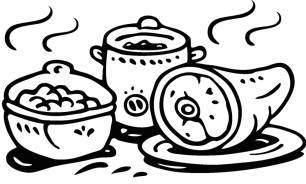 Older Adult Christmas Dinner

All older adults are invited to attend the Older Adult Christmas Dinner on Monday, December 8th at 12 noon. Anyone retired or over the age of 59 is encouraged to attend. Please RSVP to the church office by December 4th. This is a way to honor our older members for all they have done and continue to do for our congregation as the youth from our school help serve and entertain. This dinner will take the place of the Lunch Bunch for December.

Crossroads Bible Study

Bible study will be December 11th at 7:00 p.m. at the Batty house. We are studying Ephesians. The study will continue on January 8th, & February 12th. We would love to see you there!

MOPS

Good Shepherd MOPS will meet on December 12th from 9 – 11, and, in anticipation of Spring, we will share information regarding our favorite local parks. Bring a list of your favorites, along with your little ones & an appetite (breakfast will be served). The MOPPETS team will provide childcare. If you haven't been to a MOPS meeting yet, but would like to find out about some of the wonderful parks in our area & plan future park outings with other preschool moms, please join us on the 12th. For more information about MOPS, please call the church office at 344-3151. See you there!

Endowment Fund Grows with Generosity

Good Shepherd's Endowment Fund is designed to allow members to donate special gifts that can be used to help spread the Gospel beyond the Good Shepherd community. This year the Endowment Fund has grown to $718,319 , and $31,933 were distributed to a number of good ministries - missionaries, local missions, tuition for students studying to become church workers, and the Good Shepherd technology program.

The most recent donations to the Endowment Fund were...

$1000 from Jeff and Michelle Fiudo

$500 from Bill and Karen Szedlar

$2,550 In Memory of Leonard Hoffman from the Hoffman family.

$5,150 In Memory of Agnes Muhlenbruch from Rich and Phyllis Wallace.

Women's Day of Renewal IX

Need that special "one-of-a-kind" gift? Well this is the perfect gift – a refreshing, uplifting day with God and other Christian women. Encourage the women in your life to join us at Women's Day of Renewal IX on Saturday, March 7, 2009 from 7:45 a.m. to 3:30 p.m. The theme, Faith in the Midst of the Jungle, is based on 2 Corinthians 5: 7: "Walk by faith, not by sight." Our Keynote Presenter, Elaine Bickel, is a well-known humorous and inspirational speaker. Women will be able to personalize their experience with two workshops. A continental breakfast and catered lunch will be included at the cost of $22.00 if registering by December 31. Between January 1 and February 22 the fee will be $25. After February 22, the registration deadline, the fee will be $30. For registration forms, or more information see the poster in the narthex or on the LWML bulletin board, or contact GSLC at 618/344-3151 or visit the website at www.goodshepherdcollinsville.org.

Mitten and Hat Tree

Each year the "Mitten and Hat Tree" is placed in the narthex (or hallway) to give members an opportunity to donate new mittens & head coverings. This year the tree will appear the day after Thanksgiving & will remain until the 15th of December. Donations received will be given to students at Collinsville Head Start & to Otis Woodward in North St. Louis who distributes them to students & adult who are in need. Watch for the tree.

Peanut Butter and Jelly – Thank You

On November 12th, over 200 jars of peanut butter & jelly were taken to the food pantry at Concordia Seminary for the families of seminary students. This was many more than in past years. The Seminary Food Pantry has experienced a shortage of these items & was extremely grateful for the donation. The good Shepherd LWML thanks all who donated items this year – they were much appreciated.

Lutheran World Relief

This year the Good Shepherd LWML donated 44 layettes (individual baby packages consisting of clothing, diapers, etc.), 66 quilts & 2 boxes of dress kits. These items are forwarded to Lutheran World Relief for distribution to needy countries. A special thank you to all who contributed towards this worthwhile project.

GSLS Golf Classic

Thanks to all who participated in the GSLS Sixth Annual Golf Scramble. Thank you also to coordinators for organizing this event. A special thanks to the many volunteers that helped this event run smoothly.

The golfers enjoyed an absolutely perfect weather conditions and enjoyed a fun day of golf. We raised over $5000 to help benefit the Technology Fund. Whether you golfed, sponsored a hole or donated an attendance prize, many thanks to you for the support. We hope to see you at next year's event on October 10, 2009.

Anniversary Ornaments
In celebration of our ministry!
Commemorative ornament in gold metallic with black screen. Beautifully packaged with gold ribbon for easy gift giving. Available for a limited time.
Available Thanksgiving Weekend after worship services or by order form.
To order, simply fill out this form and send with $5 for each ornament ordered to the church or school office. We will contact you to arrange pick up.
Name ____________________________________
Phone No. _____________ Qty Ordered ________
New Youth Director
What a blessing to be here at Good Shepherd! My husband and I have been worshipping here for a few months and from the first day we attended we felt that we were part of a family. Now as a full time youth director I am thrilled to be sharing even more time with many of you.
I have been slowly learning about the past ups and downs of youth ministry at Good Shepherd, and it's fair to say none of us are quite sure what lies down the road for our youth here. There are so many students in our Lutheran Day school, so many who attend the church and many others who need to be reached that are from the ages of 12-22. It becomes a daunting and often overwhelming job. But that's just where Satan would like us to stop. What's beautiful is there are so many of you not only concerned about the youth, but who are ready to share yourselves with this ministry. My encouragement is that as the traveling may be slow and there may be changes ahead to get used to, our God is with us and guiding us through it all. As we stay connected to his word, we'll find ourselves growing and changing for the good.
(Jaime and Thomas Brinkmann graduated from Concordia University River Forest in 2004 and were members (Jaime served as the DCE) of St. Peter Lutheran Church in Schaumburg IL before serving as missionaries for LCMS World Mission in Panama in 2006-2007. Last year Jaime taught Spanish at St. Paul Lutheran High in Concordia, MO and Thomas led them to Illinois as he was sworn into the Air Force Reserves this September.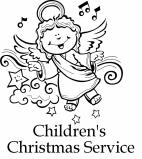 Sunday School Christmas Service
The children of Good Shepherd Lutheran Church will present the message of Jesus' birth at a special service on Sunday, Dec. 21, at 7 p.m. All the children will be in the choir and will learn the Christmas songs and hymns during the Sunday School openings. Practices for children with parts will be Dec. 7, and 14 from 1-2 p.m. Practice for everyone (choir included) will be on Dec. 23 from 1-2:30 p.m.
The Preschool and Kindergarten Sunday School class will sing at the start of the 10:30 service on Dec. 21. This year the students will also sing "Away in a Manger" at the 7 P.M. service with the "big kids". They do not have to attend any of the afternoon practices.
5th & 6th grade Youth Christmas Party
Each youth is asked to bring five wrapped gifts to the meeting on December 7th. They should each cost $1 or less. They can be anything from a candy bar to a Christmas decoration to lip balm to playing cards. Each child will return home with at least three gifts. Youth will only meet once in December.
Official Acts
Baptisms (Children): Liam Paul Graney, Ava Jan Guerra, Danni Lynn Mitchell, Mason Blaine Boatright, Kaitlyn Nicole Pickerell
Received Through Transfer: George & Lynn Cook from Zion, Carlinville, IL; Kevin, Jillian, Aidan & Owen Van Leer from St. John's, Beaufort, MO; Jim & Mary Ann Nicol from St. Peter's, Dorsey, IL
Marriages: Chad Lee Benson and Amanda Kathryn Waitukaitis; Travis Eugene Neel and Jessica Michelle Lindsey
Funeral: Donald C. Lehnhoff
Souls: 1,682 Comm.: 1,374
Managing Your Illness Symptoms
How do you know when to go to the doctor?
How do you know when to notify others?
What if you live alone and get hurt at home?
Although these are questions everyone asks, they can be especially challenging if you live alone or are a caregiver.
Come hear a registered nurse from Anderson Hospital address these topics at Good Shepherd Lutheran Church, 1300 Belt Line Road, Collinsville, IL on January 20th from 10:30 – 11:30 a.m.
Don't forget! Lunch Bunch leaves for their monthly outing at 11:30 – right after! What a great day of information and fellowship!
Informative Tips From "Companioning the Bereaved"
On November 1st, Helping Hands Grief Support ministry sponsored a presentation by Pastor Bill Hemenway, board member of the Hospice of North Idaho, in Hayden, ID, entitled, "Companioning the Bereaved". Included in the presentation were the:
10 Misconceptions About Grief
1. Grief and mourning are the same thing.
Truth: Grief is the internal experience of loss. Mourning is the outward experience of loss.
2. Grief and mourning progress in predictable, orderly stages.
Truth: Be wherever you are in your individual grief journey.
3. You should move away from grief, not toward it.
Truth: Leaning toward grief, not away from it, will facilitate healing.
4. Tears are a sign of weakness.
Truth: Crying is nature's way of releasing tension.
5. Being upset means that you are "weak" in your faith.
Truth: Don't let people take grief away from you in the name of faith.
6. When someone you love dies, you only grieve and mourn for the physical loss of that person.
Truth: Other things we may lose are self-identity, self-confidence, financial security, loss of dreams, will to live, joy, health
7. Try not to think about the person who died on holidays, anniversaries and birthdays.
Truth: You may want to commemorate the life of your loved one by doing something he or she would have appreciated.
8. The goal should be to "get over" your grief as soon as possible.
Truth: You don't get over grief; you get used to it or "integrate" it.
9. Nobody can help you with your grief.
Truth: Perhaps the most compassionate thing you can do for yourself is to reach out for help from others.
10. When grief and mourning are finally reconciled, they never come up again.
Truth: You will always feel some grief. It will no longer dominate your life, but it will always be there, in the background, reminding you of the love you had for the person who died.
Helping Hands Grief Support is a ministry of GSLC that reaches out to those who have lost a loved one. If you know of someone needing support or would like to become a grief support mentor, please contact Pam Meister at 618-779-9348 or mapmeister@charter.net.
2009 Offering Envelopes
Please pick up your 2009 Offering Envelopes from one of the tables in the Narthex. Please do not use these envelopes till January 1, 2009.
LWML Christmas Party

Ladies, plan on beginning the Advent season by attending the annual LWML Christmas party on December 4th at 6:30 p.m. in the Fellowship Hall. There will be lots of food and an inspirational program. Those with the last name starting with A-K may bring appetizers, and L-Z may bring cookies. Invite your friends!

There is no LWML meeting in January.

Confirmation Reunions

We'd like your help, Please

As part of our 2009 Anniversary Celebration, we will be hosting monthly Confirmation Reunion which will include both junior & adult confirmands. If you have the address of a child, sibling, parent, relative, friend or anyone else you know was confirmed here at Good Shepherd, but is no longer a member, please complete one (or more) of the Confirmation Reunion forms, on the table in the narthex, & drop it in the offering plate. Please feel free to take them home to complete if necessary.

Greetings in the Name of the Incarnate Christ!

Well, it's that time of year again. Reformation has passed; the major holidays are fast approaching and so is everything that goes along with them; shopping, parties, family gatherings, etc. One of the things I enjoy the most about this time of year is the decorations. I love to see the homes strung up with Christmas lights, the stores with all of their Christmas displays, and I love hearing the holiday music. For my money some of the best music ever composed is the Christmas/holiday music made and recorded between the 40's and 60's. I love to hear Bing, Frank, Nat, and all of the greats singing about the fast approaching Christmas holiday. Having said that, I was raised in a home where we didn't begin celebrating the Christmas holiday until the first day after Thanksgiving. My mother felt any time before that was too soon, so that is what I am accustomed to. As a result, anytime I hear the holiday songs, see the decorations or listen to people talking about Christmas before then, I think to myself, "It's waaaaaaay too early for all of this." Looking in the malls, at the television or the internet proves that I obviously hold the minority opinion about when it is proper to start celebrating Christmas. Nowadays, we start the Christmas season in late October, if not sooner! And this just flies in the face of my own sensibility. See, I like things to be the way I expect them to be. I feel comfortable with the way I am used to doing things. I like things that make sense to me. And when things don't go according to my plan, then I sometimes get kind of bent out of shape.

Sometimes our own limited view of things gets in the way of us seeing what we are supposed to and this is something that I am constantly reminded of during the Christmas season. As we read Scripture's account of the Christmas story, as well as the life of Jesus Christ as an adult, we see that the people of His day expected their Messiah to be far different from the one God sent them. They were looking for somebody to come along who had the power to save them in an earthly, political manner. They expected someone with great authority who could defend them and destroy those countries and armies that held Israel down. And what happens? God sends them…..a baby?!! Talk about not making any sense! Left to their own sinful devices, if asked, Israel would have had some kind of superhero delivered to them that would free them from the Roman authority they lived under. I am quite sure they would have been very happy had that happened and such an occurrence would have been great…..for that generation, but how would that have helped anyone in the 2,000 years that have passed since then? Fortunately God had something far better in mind than what the people of Israel were thinking of when He sent His Only Son Jesus Christ to be born as a little baby in Bethlehem. Instead of just freeing a handful of people from earthly oppression for a few short years, He freed multitudes of His people for all eternity! From this little baby, born in very un-kingly surroundings, came "The Son of the Most High. [He] will sit on the throne of his father David and He will reign over the house of Jacob forever" (Luke 1:32-33). And from this little, seemingly helpless baby came the One who would, as Luther writes, "Redeem us from all sins, from death and from the power of the devil" (Small Catechism, 141). Israel couldn't have come up with a Messiah that great, and neither could any of us. It is my prayer this holiday season that we all have thankful, grateful hearts for the love God has shown us through that little baby born in Bethlehem, the Savior of the entire world, Jesus Christ. What a great God we have, one who loves us enough to not do things the way we expect Him to! Pastor Hemenway

A Christmas Carol

By G K Chesterton

The Christ-child lay on Mary's lap,
His hair was like a light.
(O weary, weary were the world,
But here is all aright.)

The Christ-child lay on Mary's breast
His hair was like a star.
(O stern and cunning are the kings,
But here the true hearts are.)

The Christ-child lay on Mary's heart,
His hair was like a fire.
(O weary, weary is the world,
But here the world's desire.)

The Christ-child stood on Mary's knee,
His hair was like a crown,
And all the flowers looked up at Him,
And all the stars looked down