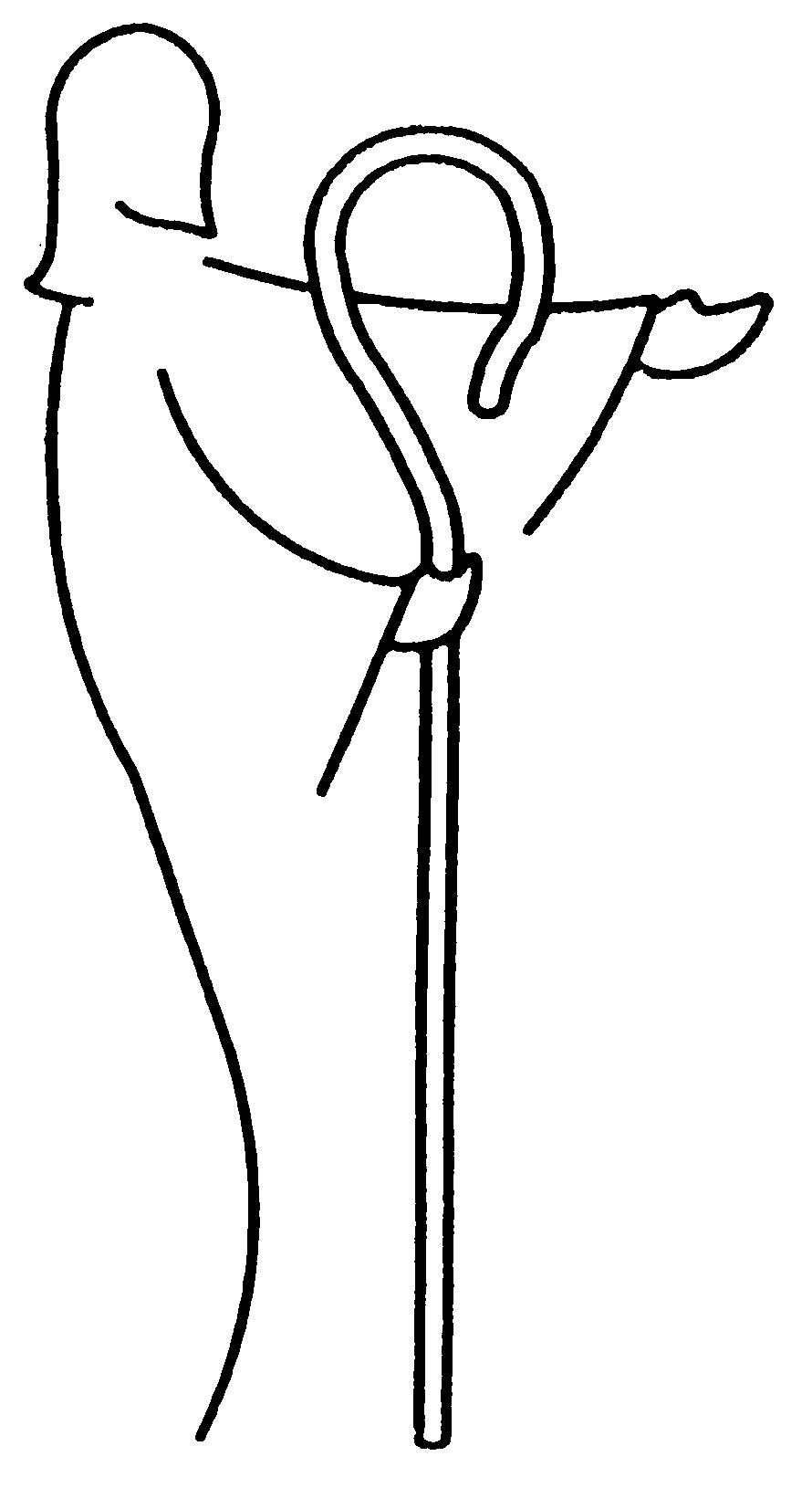 Love in Action
Good Shepherd Lutheran Church
1300 Belt Line Road Collinsville Illinois 62234
618-344-3151 (Church) 618-344-3153 (School) 618-344-3378 (Fax)
Pastors M. Walther Vol. 30 No. 12 December 2007
---
God Sent a Baby
Greetings in the name of the Risen Christ!
Well, it's that time of year again. Halloween has passed; the major holidays are fast approaching as is everything that goes along with them, shopping, parties, family gatherings, etc. One of the things I enjoy the most about this time of year is the weather. It is such a welcome change from the oppressive blast of humidity and heat that are the months of August and September. I truly enjoy the way the air feels light and crisp as the temperature drops down around the freezing mark, the days get shorter and we have to break out the sweaters and put away our summer clothes. Unfortunately, barring a few days, we haven't had a whole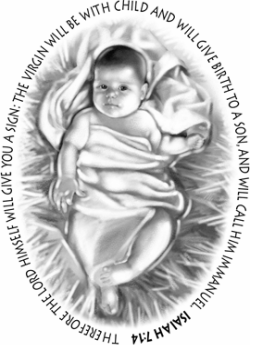 lot of light, crisp air, the humidity is still here and as I write this (in mid-November) I am still wearing summer clothes because nobody seems to be able to get the message through to summer that it's time for him to get lost! I don't know what is going on here but this doesn't make much sense to me. Autumn is supposed to act like autumn! And pretty soon it's going to be winter and I want winter to act like winter! However, things aren't always how we expect them to be.
This is something that I am constantly reminded of during the Christmas season. As we read Scripture's account of the Christmas story, as well as the life of Jesus Christ as an adult, we see that the people of His day expected their Messiah to be far different from the one God sent them. They were looking for somebody to come along who had the power to save them in an earthly, political manner. They expected someone with great authority who could defend them and destroy those countries and armies that held Israel down. And what happens? God sends them…..a baby?!! Talk about not making any sense! Left to their own sinful devices, if asked, Israel would have had some kind of superhero delivered to them that would free them from the Roman authority they lived under. I am quite sure they would have been very happy had that happened and such an occurrence would have been great…..for that generation, but how would that have helped anyone in the 2,000 years that have passed since then? Fortunately God had something far better in mind than what the people of Israel were thinking of when He sent His Only Son Jesus Christ to be born as a little baby in Bethlehem. Instead of just freeing a handful of people from earthly oppression for a few short years, He freed multitudes of His people for all eternity! From this little baby, born in very un-kingly surroundings, came "The Son of the Most High. [He] will sit on the throne of his father David and He will reign over the house of Jacob forever" (Luke 1:32-33). And from this little, seemingly helpless baby came the One who would, as Luther writes, "Redeem us from all sins, from death and from the power of the devil" (Small Catechism, 141). Israel couldn't have come up with a Messiah that great, and neither could any of us. It is my prayer this holiday season that we all have thankful, grateful hearts for the love God has shown us through that little baby born in Bethlehem, the Savior of the entire world, Jesus Christ. What a great God we have, one who loves us enough to not do things the way we expect Him to! Pastor Hemenway
Advent and Christmas Services

December 5 (Wed) 4:30 & 7:00 p.m.
First Advent Service (Soup Supper 5:30- 6:30 p.m.)
December 12 (Wed) 4:30 & 7:00 p.m.
Second Advent Service (Soup Supper 5:30- 6:30 p.m.)
December 15 &16 All Services
Adult Choir Song Service
December 19 (Wed) 4:30 & 7:00 p.m.
Third Advent Service (Soup Supper 5:30- 6:30 p.m.)
December 23 (Sun) 10:30 a.m.
Nursery Christmas Presentation Before the 10:30 a.m. Service
December 23 (Sun) 7:00 p.m.
Children's Christmas Service
December 24 (Mon) 7:00 & 11:00 p.m.
Christmas Eve Services with Holy Communion
December 25 (Tue) 9:00 a.m.
Christmas Day Service with Holy Communion
December 31 (Mon) 7:00 p.m.
New Year's Eve Service
Missionary Sue Hasselbring
Meal & Presentation

Saturday, December 2nd at 6:30 p.m.

Sue Hasselbring, missionary with Wycliffe Bible Translators, will share with us the work she's been doing in the Philippines and in other places around the world. Dr. Hasselbring specializes in cultural linguistics and trains missionaries and Bible translators so that they can bring the word of God to people of many different languages. We will sponsor a potluck meal. The Board of Christian Outreach will provide sloppy joes. Everyone else is invited to bring another dish or dessert.

Lutheran Women's Missionary League

Ladies, plan on beginning the Advent season by attending the annual LWML Christmas party on December 6th at 6:45 p.m. in the Fellowship Hall. There will be lots of food and an inspirational program. Those with the last name starting with A-K may bring appetizers, and L-Z bring cookies. Invite your friends!

There is no LWML meeting in January.

Youth News

F.A.I.T.H. (Sr. High)

Sunday Dec. 2nd SUPPORT LCFS!!!

We are sponsoring two teens for Christmas, through Lutheran Child & Family Services! If you would like to help shop for their gifts, please meet at the church after the late service!!

Sunday, Dec. 2nd 6:00 p.m. – 7:30 p.m. @ GSLS Café

Five Buck Receipt Dash! Are you a big spender??? Bring a friend and get ready to compete in the $5 receipt dash!

Wed., Dec. 5, Advent Soup Supper

Everyone will need to help with this fundraiser! Proceeds will be used to fund the gifts for the teens we are sponsoring at Christmas through LCFS! Please sign up on the youth board!

Friday, Dec. 7th Christmas Bake Sale Boxing Night

Please sign up on the youth board to help box the cookies for our annual sale!

Sunday, Dec. 16th Christmas Party

6:00-7:30 p.m. in the gym! Bring a $5 or less gift for the gift game, & a canned or dry good for the food pantry!

New Years Eve Lock In

Check out the LOCKED IN Christ New Year's Eve Lock-In for Senior High Youth, grades 9-12. It's a safe, fun & Christ-centered event beginning at 8 p.m., December 31 & ending at 8 a.m., January 1. Check out our website at www.goodshepherdcollinsville.org to learn more about this fantastic event & to register!

Junior High Youth

Meeting on Dec. 2nd will be in the gym, come prepared for a good time.

On Dec. 16th we will have a Christmas party, watch for more details to come.

5th & 6th grade Youth Christmas Party

Each youth is asked to bring between three and five wrapped gifts to the meeting on December 16th. They should each cost $1 or less. They can be anything from a candy bar to a Christmas decoration to lip balm to playing cards. Each child will return home with at least one gift.

Older Adult Christmas Dinner

All older adults are invited to attend the Older Adult Christmas Dinner on Monday, December 17th at 12 noon. Anyone retired or over the age of 59 is encouraged to attend. Please RSVP to the church office by December 13th. This is a way to honor our older members for all they have done and continue to do for our congregation as the youth from our school help serve and entertain. This dinner will take the place of the Lunch Bunch for December.

Sunday School Christmas Service

The children of Good Shepherd Lutheran Church will present the message of Jesus' birth at a special service on Sunday, Dec. 23, at 7 P.M. All the children will be in the choir and will learn the Christmas songs and hymns during the Sunday School openings. Practices for children with parts will be Dec. 2, 9, and 16 from 1-2 P.M. Practice for everyone (choir included) will be on Dec. 23 from 1-2:30 P.M.

The Preschool and Kindergarten Sunday School class will present a small recitation at the start of the 10:30 service on Dec. 23. This year the students will also sing "Away in a Manger" at the 7 P.M. service with the "big kids".

Women's Day of Renewal VIII
"The Utterly Amazing Life!"

Women of all ages are invited to the eighth annual Women's Day of Renewal on Saturday, March 8, 2008, from 7:45 a.m. to 3:30 p.m. at good Shepherd Lutheran Church. Michelle Thompson, the Keynote Speaker, is the strategic leader for the Next Generation Ministries at St. John Lutheran Church in Ellisville, MO. She holds a Master's degree in Children's and Family Ministry and is a frequent speaker at national and regional conferences on a variety of topics, including Christian encouragement and living, as well as ministry leadership. Michelle enjoys taking the simple things of life and turning them into big things for God. Through laughter, practical examples, glimpses of wisdom and scripture, she shares a message of God's overwhelming love and His desire for our lives to be filled with His overflowing joy. In addition to speaking on "The Utterly Amazing Life!" Michelle will also be leading one of the twelve workshops which will be available on this day.

The registration fee is $22 if paid by December 31, 2007; $25 if paid by February 24, 2008, and $30 thereafter. This fee will include a continental breakfast, catered lunch and two workshops. (Checks must accompany all reservations.) This would make a perfect Christmas gift for the women in your family or a special friend.

For registration or more information contact GSLC at (618) 344-3151 or visit the website at www.goodshepherdcollinsville.org.

Come join other Christian women for an uplifting day of worship, fun and fellowship.

Collinsville Faith in Action News


www.FIAcollinsville.org

Kay Curtis, our Answers on Aging Specialist, is busy encouraging eligible seniors to get their Circuit Breaker applications filed well before the December deadline. For those who qualify for the state pharmaceutical assistance program (Illinois Cares Rx), an application submitted in late December will not be processed in time to cover January prescriptions.

November 15 to December 31 is the busiest time of the year for Answers on Aging because this is the only time each year for Medicare-eligible individuals to change or add Medicare Part D coverage. If you want to double-check that your coverage is the best match for you, or if you know you want to switch, call Kay at 344-7788. Some questions can be answered with a phone call; others will need an appointment. Please do not wait until the last minute, as Kay may not have room in her schedule for you.

Faith in Action services are offered without charge, but donations are welcome. Want more information on FIA? Call Lori (344-8080) to be added to the quarterly newsletter list.

Official Acts

Baptisms (Children): Matthew Christian Hemenway, Henry David Olcott, Lauren Nicole Jamruk, Claire Marie Garkie, Elise Ann Klaas

Souls: 1,662 Comm.: 1,343

Developing a Budget


Financial Management Series

To be good stewards of money, develop plans that help you give generously, save diligently and spend wisely.
Budgets match incomes with expenses. View your budget as a road map to help you see where you are going and to tell you how to get there. Budgeting requires action, discipline and commitment.
Budgeting has several benefits. It:
enables us to become proactive rather that reactive.
helps us develop priorities and reach financial goals.
helps us reduce or eliminate impulse spending.
increases our ability to stay out of debt.
enables us to exert control over money.
reduces some anxiety and tension in handling money.
Budgets have two sides:
What we earn.
What we spend.
Budgets cover two kinds of expenses:
Fixed expenses:
constant items such as mortgage or rent payments, car payments, insurance premiums, utilities, etc.
Variable expenses:
payments made regularly, varying in amount depending on degree of use or need such as food, clothing, household maintenance, dry cleaning, magazine subscriptions, gifts, etc. It is important to plan ahead and set money aside for other than monthly expenses. For example, we don't have monthly bills for insurance premiums or real-estate taxes, yet, we need to set aside money each month to pay those bills. Cars and appliances inevitably need repair. Without financial reserves, we find ourselves in stressful circumstances. Set money aside every month and experience fewer surprises and problems. Office supply stores sell budget books helpful in setting up budgets.
Articles in This Series
Introduction: Personal Money Management Series (July)
1. Our Attitude Toward Money (August)
2. Financial Planning (September)
3. The Importance of Giving (October)
4. Controlling Debt (November)
5. Developing a Budget (December)
6. Investing (January)
Congregational Life
Blood Pressure Screening – 12/01 & 12/02 after services.
Progressive Dinner – Instead of a Christmas Progressive Dinner this year, watch the bulletins for a 2008 February event we are planning.
Braille Workers – 12/13 from 1 to 3 p.m.
Sunshine Corner – 12/29 – Please take a few minutes & stop by the table in the narthex between services & add a short note & your name to the cards.