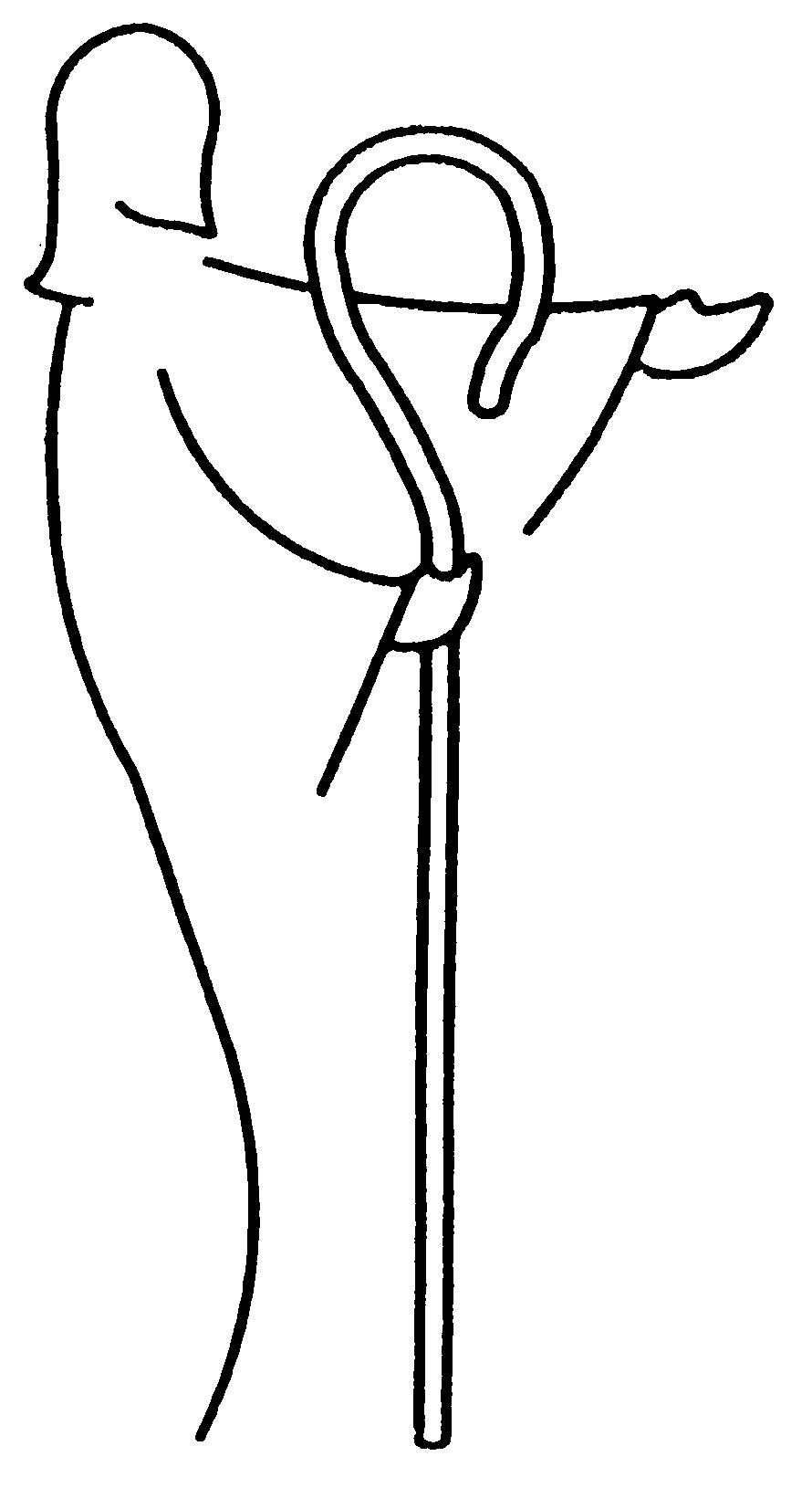 Love in Action
Good Shepherd Lutheran Church
1300 Belt Line Road Collinsville Illinois 62234
618-344-3151 (Church) 618-344-3153 (School) 618-344-3378 (Fax)
Pastors M. Walther Vol. 29 No. 12 December 2006
---
See Christ in the Secular Side of Christmas
"Christmas has become too secular!" Have you ever heard those words? Maybe you heard them from a friend who was frustrated with the season's patent consumerism or who had become upset about the replacement of the "Christmas tree" with the "holiday tree" and "Merry Christmas" with "Happy Holidays." Maybe you even have heard yourself bemoaning the secularization of Christmas.
In today's society one may have to make an extra effort to see Christ behind the commercialism, but He is still present. In fact, like the fullness of the Godhead dwelling in the tiny body of the baby Jesus, Jesus is present in places many people might not think to look. Here are a few: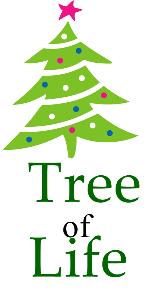 Santa Claus: The personage of 'Jolly St. Nick' is based on a Christian bishop named Nicholas, who lived in the country of Lycia about 300 years after Jesus' ascension. We get the name 'Santa Claus' from the Anglicization of the Dutch 'Sinter Klaas,' which means 'St. Nicholas.' Tradition says that St. Nicholas was very kind to children, even giving them gifts. The love of Jesus shone through the kindness of this Christian man.
The Christmas Tree: This staple of the Christmas holiday originated in Christian Germany in the 16th century and was a combination of two Christian symbols found in homes at that time. The first symbol was a 'Paradise tree,' an evergreen tree decorated with hanging apples and representing the tree of life in the Garden of Eden. The second symbol was a 'Christmas pyramid,' a triangular shelf that held Christmas figurines and which was decorated with a star. Jesus' sacrifice for us is seen in the Christmas tree, as through His death, the wooden cross became our 'tree of life.'
The Candy Cane: The candy cane has its roots in the practice of a choirmaster at the Cologne Cathedral in Europe around 1670, according to tradition. The choirmaster would hand out a piece of candy in the shape of a shepherd's crook to the children who attended the cathedral's Christmas celebration. Tradition also reports that in the late 1880s a candy maker in Indiana adopted this form of candy to tell the story of Jesus' birth and sacrifice. It seems he was responsible for the candy cane's red stripes.
The following are some of the different meanings attributed to the candy cane: 1) the "J" shape stands for Jesus or imitates the form of a shepherd's crook, 2) the candy's hardness represents Jesus as our rock of refuge, 3) the bold red stripe represents Jesus' death on the cross, 4) the three fine stripes represent the flagellation Jesus endured and 5) the peppermint flavor is said to be similar to hyssop, which was associated with purification and sacrifice in the Old Testament. For example the Israelites used bunches of hyssop to mark their lintels and doorposts with lamb's blood, so that the Lord would not take their firstborn. In like manner, Jesus the Lamb of God, purifies us through His sacrifice on the cross, making us God's "firstborn" (Hebrews 12:23).
As you prepare for Christmas this year, be sure to look for Jesus behind the season's images. You may even want to unwrap those images for someone else, explaining what Jesus has to do with Santa, the candy cane and the holiday—er, Christmas—tree. Have a Merry Christmas! Vicar Loza
Marriage Bible Class: Looking to God
for Love

Join Vicar Bobby for this important Bible class beginning Sunday, January 7th, at 9:15 a.m. in the School Cafeteria. Marriage is one of the most important aspects of our life. What happens when we take marriage for granted? How can God help us to improve our marriage relationship?
Call Committee Update
At our last meeting, November 12th, the Committee decided to consider the possibility of calling a pastor with 3 – 7 years of experience. We will begin investigating candidates, interviewing, and possibly extending a call after Christmas. If God doesn't fill that call(s), we will then send in our applications for a call for a graduate to Concordia Seminary in St. Louis. District President Herb Mueller will lead a special Bible class on Sunday, November 26th at 9:15 a.m. in the Lower Level. His class will focus on the doctrine of the call and will also provide ample opportunity for members to ask questions and to discuss the call process.
Associate Pastor Call Prayer Vigil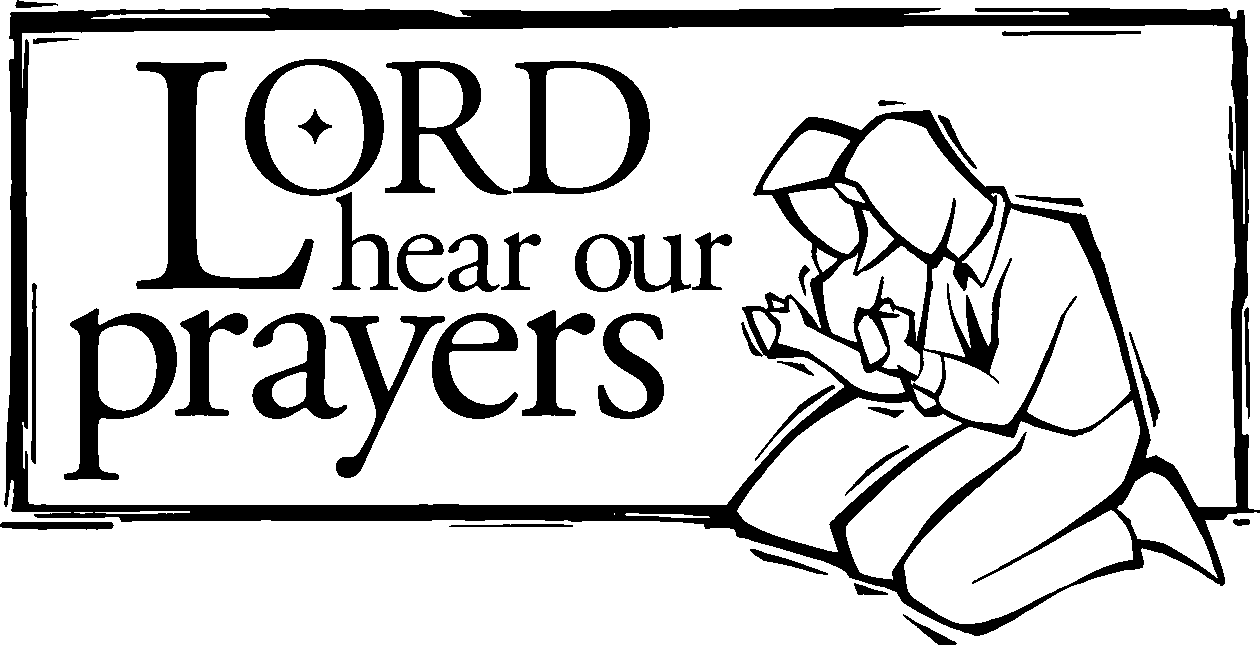 On Sunday, January 14th, we will begin a 24 hour prayer vigil at 5:00 p.m. Members will be invited to sign up for one hour prayer times. Leaders will be present at each prayer hour to conduct devotions and pass out prayer guides for individual prayers. If you would like to serve as a Prayer Leader, please contact Mike or Jenneane Musegades at 345-8908.
Lutheran Women's Missionary League
Ladies, plan on beginning the Advent season by attending the annual LWML Christmas party on December 7th at 6:45 p.m. in the Fellowship Hall. There will be lots of food and an inspirational program. Those with the last name starting with A-K may bring cookies, and L-Z bring appetizers.
There is no meeting for LWML in January.
Women's Day of Renewal
Husbands, looking for a great stocking stuffer for your wife, daughter or mother? Kids, trying to think of something great for Mom or teacher? Ladies, what are you going to get for your girlfriends, daughters, or mothers? Well this is the perfect gift – a refreshing, uplifting day with God and other Christian women. Join us at Women's Day of Renewal VII on Saturday, March 3, 2007 from 7:45 a.m. to 3:30 p.m.. The theme will be God's Original Masterpiece – You! Our Keynote Speaker, Jan Struck, uses her sense of humor as she shares her life with fellow travelers on the journey of faith. Women will be able to personalize their experience with two workshops. A continental breakfast and delicious catered lunch will be included at the cost of $25.00 (or at the reduced rate of $22.00 for GSLC members if registering by December 17). After February 7 the registration fee is $30; registration deadline is February 21. For registration, Kids' Kamp forms, or more information see the poster in the narthex or on the LWML bulletin board, or contact GSLC at 618/344-3151 or visit the website at www.goodshepherdcollinsville.org.
Congregational Life
Blood Pressure Screening 12/02 & 12/03
Braille Workers 12/14 from 1 to 3
Adopt-a-Bags – Thanks to all who donated to this effort.
Progressive Dinner – 12/3/06. Driving directions will be in the narthex 11/25 – 12/3.
Advent Soup Suppers will be served between the services on Wednesdays, December 6, 13, & 20.
On December 20, KFUO will be holding a Christmas Concert at Good Shepherd. There will be no 4:30 service that Wednesday. However, the Senior Youth will still have their Soup Supper from 5:30 to 6:30. Please join us for the soup supper!
Senior Youth Group
The Senior High National Youth Team will host a "play date" on December 2rd. We will provide daycare & activities from 9:00 a.m. – 4:00 p.m. at Good Shepherd! This is a free-will offering fundraiser!
All youth planning to attend the National Youth Gathering need to contact Mrs. Schnicker to sign up!!!
Sr. Youth Group is sponsoring two teens for Christmas through Lutheran Child & Family Services! If you would like to help shop for their gifts, please meet at the church at 1:00 p.m. on Sunday, December 3rd.
Progressive Dinner Babysitting - The Sr. High Youth Group will be providing babysitting for all families attending the Progressive Dinner on the evening of December 3rd. This is a service project for ALL Senior Youth.
Christmas Bake Sale - ALL Senior High National Youth Team Members are required to participate in this fundraiser. We will have a BAKE-IN at the church on December 8th. Meet at the church at 6:00 p.m. to start baking – we will be finished – when all the orders are baked, boxed, & labeled!!!! (EAT BEFORE YOU COME!) More information will be sent home in late November!
Advent Soup Supper, December 20th The Senior Youth Group is sponsoring an Advent Supper on Wednesday, December 20th. Everyone will need to help with this fundraiser! All proceeds will be used to fund the gifts for the teens we are sponsoring at Christmas through LCFS! Please contact Ms. Julie Wrigley 345-2713 to sign up.
Youth Group Christmas Parties
All three youth groups will have their Christmas parties on Sunday, December 10th from 7-8:30 P.M. This will be the only regular meeting for the month of December.
5th and 6th grade youth are asked to bring between three and five wrapped gifts to the meeting on December 10th. They should each cost $1 or less. They can be anything from a candy bar to a Christmas decoration to lip balm to playing cards. Each child will return home with at least one gift.
7th and 8th grade youth are asked to each bring a $5.00 gift for a gift exchange.
High School youth should bring a $5 or less gift for the gift game! They can also bring an extra gift for the two teens they are sponsoring for Christmas through LCFS.
Peanut Butter & Jelly – Thank You
Thanks to all who brought peanut butter & jelly for the Seminary. It was delivered on November 13th. The person in charge of the food pantry was truly delighted. There are 100 family homes on campus with an average of 3-6 children in each home. Peanut butter & jelly are favorite items.
Mitten And Hat Tree
The Mitten & Hat Tree will be in place right after Thanksgiving. It will remain in the narthex until December 17th. At that time we will distribute some items to the Collinsville Head Start Program; some to Eric Loza's work with Hispanics; and the rest will be taken to Otis Woodward for his ministry in north St. Louis. We thank in advance all those who help us in this worthwhile endeavor.
Cafeteria Help Needed
Good Shepherd Lutheran School is looking for experienced cooks & cafeteria help for our lunch program. Please apply in the school office or call 344-3153. Non-experienced workers may also apply.
Preschool and Kindergarten S/S Students
Preschool and Kindergarten Sunday School students are working on their Christmas songs during Sunday School. They will use a special song to share the message of our Savior's birth with the congregation on December 17th at 10:20 A.M. That is just prior to late service.
Older Adult Christmas Dinner
All older adults are invited to attend the Older Adult Christmas Dinner on Monday, December 18th at 12 noon. Anyone retired or over the age of 59 is encouraged to attend. Please RSVP to the church office by December 14th. This is a way to honor our older members for all they have done and continue to do for our congregation as the youth from our school help serve and entertain. This dinner will take the place of the Lunch Bunch for December.
Men's Ministry
We meet the second Saturday of each month in the Lower Level at 8:00 a.m. for breakfast, Bible study and prayer. Currently we are working through a series on "Practical Christianity." Each Monday we meet at 6:30 a.m. in the Conference Room. We are currently studying the Gospel of Luke. If you have questions, please contact Tom Wehmeyer at tomweh@yahoo.com or call 618-344-0734.
Official Acts
Baptisms (Children): Holly Nicole Green, Drew Bradley Twyman
Received Through Transfer: Deborah, Abigail & Phillip Lorentz from Hope, Levittown, Pa
Souls: 1,682 Comm.: 1,341
Ask the Pastor
"Is Stem-Cell Research Wrong?"
Recently one of our members called with this question because of the political ads that were running on TV during the November elections. This person thought that it must be a good thing because stem-cell treatment had saved her daughter.
Unfortunately there is more to this issue, and it is easy for people to get confused. The stem-cell treatment referred to in our conversation had to do with "adult stem-cells." These are very unique cells in our bodies that are able to regenerate themselves to become specialized cells.
But the stem-cell research for which some wanted tax payer support was for "embryonic stem-cells." These cells are taken from a living human embryo – a process that destroys the embryo. When a mother's egg and a father's sperm are brought together either in the womb or in a glass dish, human life begins if fertilization is successful. Those who support this research are crossing the ethical line of life. They argue that these embryos are so small that they can't be considered "human." But what else would you consider them to be, "potentially human"? The only difference between a 48 hr. embryo and a 48 year old man is growth. The embryo needs the very same things we need. It needs nutrition, protection, and the opportunity to keep growing until God determines when it's life shall end.
The logical error in the debate rests upon one important part of the Missouri amendment: No stem-cells may be taken from an embryo that is older than 14 days. Why 14? Why not 21? Or 36? Why does it become unethical to destroy an embryo when it is 15 days old but ethical if it is 14 days old? As in the ongoing abortion rights debate, failure to define the beginning of life has robbed the smallest of human beings from any right to life. Pastor Walther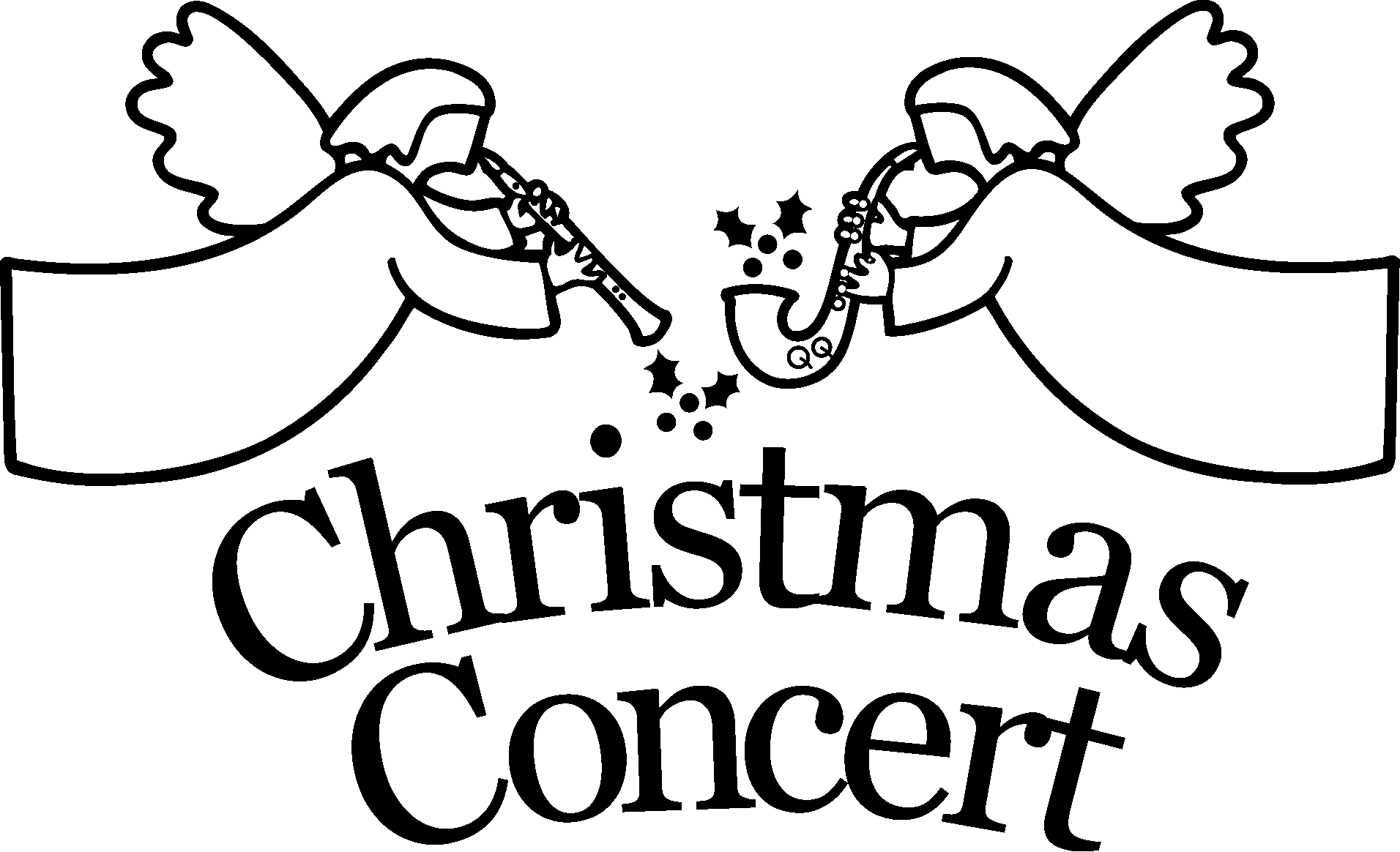 KFUO Christmas Concert
Wednesday, December 20th
at
7:00 p.m.