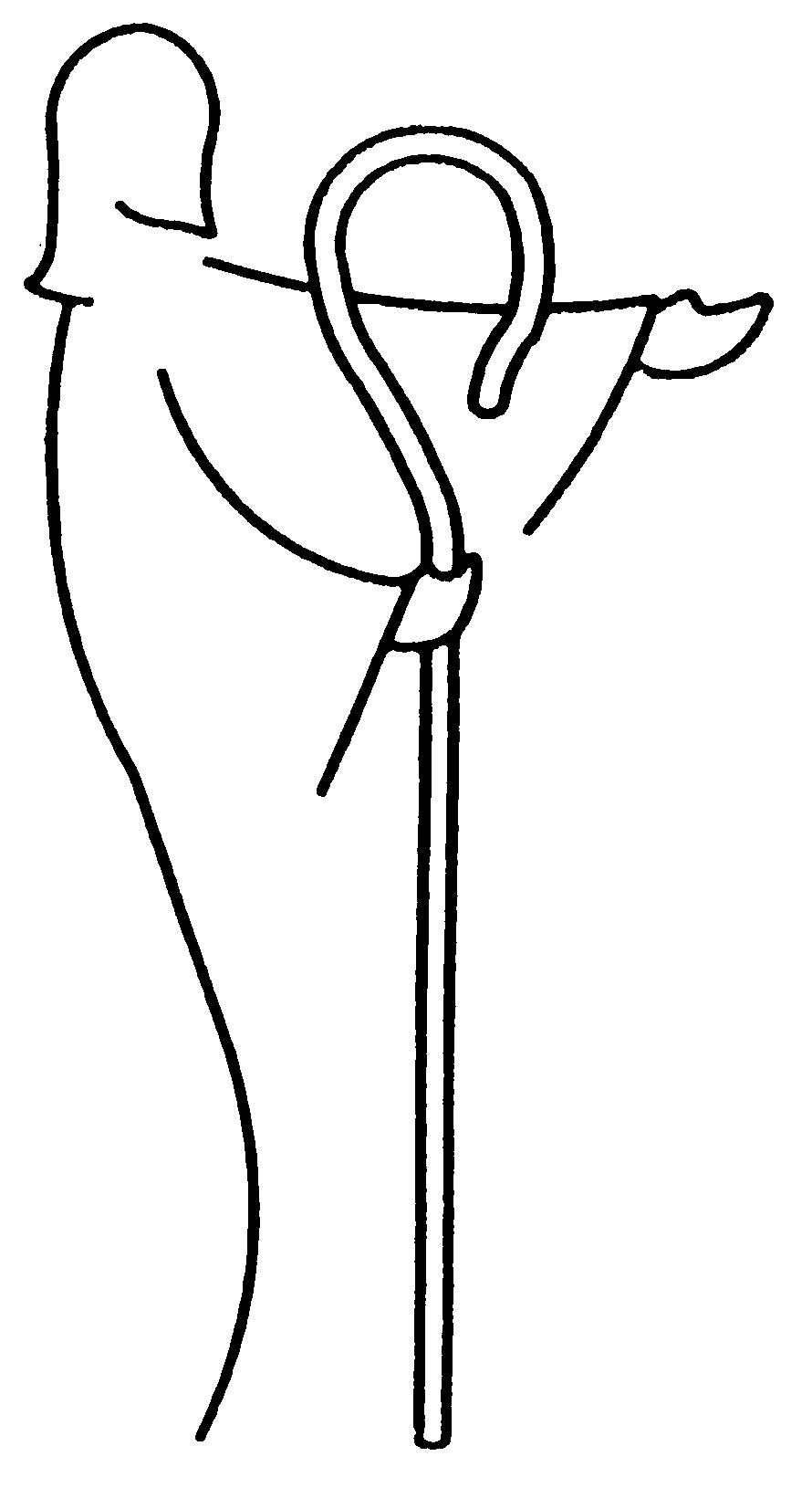 Love in Action
Good Shepherd Lutheran Church
1300 Belt Line Road Collinsville Illinois 62234
618-344-3151 (Church) 618-344-3153 (School) 618-344-3378 (Fax)
Pastors M. Walther & P. Hoft Vol. 28 No. 12 December 2005
---
A Grand and Grimy Entrance

When the stars of our popular culture gather, you can surely expect a parade of "grand entrances" – limousines, red carpet, diamonds, provocative gowns, and flashing cameras. What should we think of God's "grand entrance" into our world at the first Christmas? It wasn't as spectacular as we human beings would have expected. Mary and Joseph both received amazing announcements from angels. But then both travel to Bethlehem to take care of their tax registration. Shepherds also receive an angelic announcement: "For there is born to you this day in the City of David a Savior, who is Christ the Lord." But the sign of this birth is a little less than expected: "You will find the babe wrapped in swaddling clothes and lying in a manger."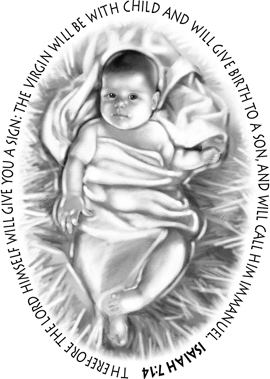 The "grand entrance" of Jesus' birth is full of contrasts. On the one hand there are many "divine" aspects. On the other hand there are many very grimy "human" aspects. In the Small Catechism we confess: "I believe that Jesus Christ, true God, begotten of the Father from eternity and also true man born of the Virgin Mary is my Lord…" The truth of this faith statement can be found throughout the New Testament. Jesus is tempted to sin, yet He remains sinless. Jesus is hungry and thirsty, yet he multiplies the loaves and fishes. Jesus suffers and dies, yet He rises from the dead.

At Christmas we celebrate the entrance of God's Son into this world. It is both grand and grimy at the same time. Jesus is called Immanuel, which means "God with us." God in all His grandeur condescends to join us in our grimy, sinful lives. There is a story of a new pastor who went about visiting his members. He stopped by the workplace of one of his members and offered his hand in welcome. The man said, "Pastor, you don't want to shake my hand – I'm so dirty." The pastor reached down and rubbed his hands in the dirt and then, extending his dirty hand said, "Now it doesn't matter."

The grand and grimy entrance as well as the grand and grimy life of Jesus will always be a wonder to us. As far as I know it is the only thing that gives me true hope and a grand perspective on my grimy life. Pastor Walther

New Bible Classes in December

Pastor Walther will take over the last of the Augsburg Confession classes while Pastor Hoft teaches the remaining Adult Confirmation classes. On December 11 & 18 we offer two classes on "The Birth of Christ." In these two classes we will be examining both the scriptural accounts of the birth as well as some of the popular interpretations. We will be watching clips from the recent ABC special about the birth of Jesus. On Christmas Day we will have a special class of Christmas readings and carols. "For Life" will be the topic on New Year's Day. In this class we will be reaffirming the gift of life from "womb to tomb." We will also be watching a brief presentation from Lutherans for Life. On January 8th we will begin a new series titled "True for You but Not for Me!"

Holiday Worship Services

Nov. 30 Midweek Advent 4:30 & 7:00 p.m.
Dec. 7 Midweek Advent 4:30 & 7:00 p.m.
Dec. 11 Choir Song Service 8:00 & 10:30 a.m.
Dec. 14 Midweek Advent 4:30 & 7:00 p.m.
Dec. 18 Preschooler's Choir 10:30 a.m.
Dec. 18 Children's Program 7:00 p.m.
Dec. 21 Midweek Advent 4:30 & 7:00 p.m.
Dec. 24 Christmas Eve 7:00 and 11:00 p.m.
Dec. 25 Christmas Day 8:00 & 10:30 a.m.
Dec. 25 Christmas Day 9:15 a.m. Christmas Bible Class
Dec. 31 New Year's Eve 5:30 p.m.
Jan. 1 New Year's Day 8:00 & 10:30 a.m.
Jan. 1 New Year's Day 9:15 a.m. "For Life" Bible Class

Journey of Faith – Adult Confirmation January 19th

Our next class for those interested in learning more about what we believe begins on Thursday, January 19th at 7:00 p.m. To register please call the Church Office at 344-3151. You do not need to bring anything. Babysitting is provided.

Advent Soup Suppers

In order to make it a little easier for busy families to worship additionally on Wednesdays, GSLC sponsors soup suppers between the Advent Services from 5:30 to 6:30 p.m. These are simple but hearty meals that provide a nice opportunity to meet other members. A free-will offering is taken at each meal to support various ministries and missions of the church. Join us on Wednesday evenings Nov. 30, Dec. 7, 14, & 21.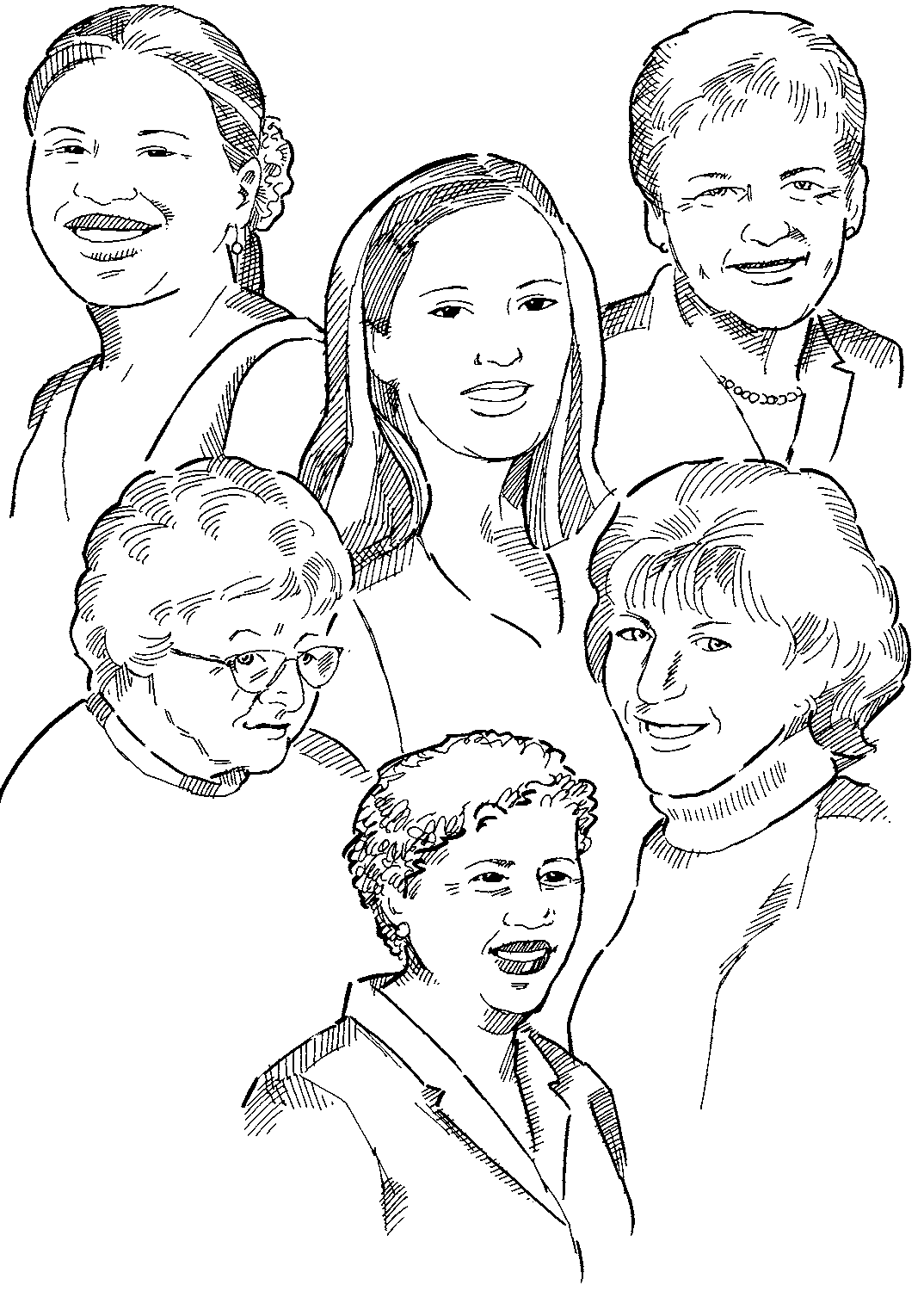 Women's Day of Renewal VI Saturday, February 25, 2006
Husbands, looking for a great stocking stuffer for your wife, daughter or mother? Kids, trying to think of something great for Mom or teacher? Ladies, what are you going to get for your girlfriends, daughters, or mothers? Well this is the perfect gift – a refreshing, uplifting day with God and other Christian women. Experience Cultivating Contentment, Women's Day of Renewal VI on Saturday, February 25, 2006 from 7:45 a.m. to 3:30 p.m. at Good Shepherd Lutheran Church, 1300 Belt Line Road, Collinsville, Illinois. Annetta Dellinger, author and "joy-filled vessel the Lord uses to uplift others and ignite a burning desire to know Jesus," will be the keynote speaker. Women will be able to personalize their experience with two workshops. A continental breakfast and delicious catered lunch will be included at the cost of $25.00 if paid by January 29, 2006 or $30.00 if paid between January 30, and February 19, 2006. Bring a friend and come grow with us! For registration, Kids Kamp, or more information contact GSLC at 618/344-3151 or visit the website at www.goodshepherdcollinsville.org.
Congregational Life
Thanksgiving Food Baskets will be delivered on Saturday, November 19, 2005. Thanks to everyone who donated food in the Adopt-a-Bag program. If you would like to donate cash to help purchase the turkey, eggs, milk, and bread for these baskets, please send or deliver it to the church office labeled "Thanksgiving Baskets".
Advent Soup Suppers will be served on Wednesdays, November 30, December 7, 14, and 21. The suppers are held in the Fellowship Hall between the 4:30 p.m. and the 7:00 p.m. Advent services. The proceeds of each supper is designated for various church/mission efforts. The details will be posted or announced with a sign at each supper. Please come out and support these events.
Blood Pressure Screenings will be available in the connecting hallway on December 3rd and 4th.
Braille Workers will not meet during the month of December. If you are interested in participating in this worthwhile activity in the future, please contact the church office for details.
Good Shepherd Lutheran Church members will deliver Meals-on-Wheels the week of December 5th through 9th. If you are interested in helping with this effort, please contact Tamara Lindsey at 343-0101.
The Annual Christmas Progressive Dinner will be held on Sunday, December 11, 2005. The appetizer course will be served at 5:30 p.m. in the home of Bill and Kathy Hanke. The salad course location is not yet decided. The main course will be served at the Nottingham Lodge. The dessert course will be served at the home of Mike and Pam Schneider. Directions to these locations will be available in the narthex by December 4th. The sign up sheet is located in the narthex near the poster announcing the event. Please sign up to bring either an appetizer, salad, or dessert. This is a popular event, so sign up early.
Shepherds of God's Flock Retreat for Prospective Seminary Students
St. Louis – Concordia Seminary, St. Louis, will host its eighth annual Shepherds of God's Flock retreat Jan. 5-7, 2006, for men college age and older, who are contemplating preparation for the pastoral ministry, and their guests. The retreat will focus on the spiritual and personal aspects of the decision-making process.
While on campus, participants will study the Scriptures and Lutheran Confessions concerning the pastoral ministry. Pastors, missionaries and chaplains will speak about the joys and challenges of their service. Participants can talk with other retreat guests from around the country who are contemplating such service, worship with the Seminary community in daily chapel services, talk with current students and attend Seminary classes.
Suggestions from past participants have led to additional sessions to cover the "nuts and bolts topics" related to Seminary enrollment, such as financial aid, housing and the admission process. The presenters at the retreat will address the questions that many prospective students ask: "How can I know for sure whether or not I should be a pastor?"; "What does the Bible say about being a pastor?"; "What do the Lutheran Confessions say?" and "What does a pastor, missionary or chaplain do?"
Wives, fiancées and girlfriends of those considering Seminary preparation also are encouraged to attend, with some special sessions planned for them. Dress is casual for all activities, and there is no charge to attend. All meals and on-campus lodging are provided free of charge. Travel assistance is also available. Round-trip transportation to Concordia Seminary from the airport is provided.
Those interested in registering may contact the Admissions Office of Concordia Seminary, St. Louis, at 801 Seminary Place, St. Louis, MO 63105; 1-800-822-9545; admissions@csl.edu
Preschool and Kindergarten Sunday School Classes
Good Shepherd kids are working on their Christmas songs and recitations. They will share the message of our Savior's birth with the congregation on December 18th at 10:20 A.M. That is just prior to late service.
5th & 6th Grade Youth
5th and 6th grade Youth are asked to bring at least two wrapped gifts to the meeting on December 4th. They should each cost $1 or less. They can be anything from a candy bar to a Christmas ornament to lip balm to playing cards. Each child will return home with at least one gift. This will be our only meeting in December.
Mitten and Hat Tree November 25 – December 14
Once again Good Shepherd will be collecting mittens, hats and scarves to be given to the following groups: Head Start children in Collinsville, The Father's Center in East St. Louis, the Fairmont City Hispanic Ministry and Otis Woodward's North St. Louis Outreach Center.
The Mitten and Hat Tree will be in the narthex from November 25 through December 14. Your donations are greatly appreciated.
Older Adult Christmas Dinner
All older adults are invited to attend the Older Adult Christmas Dinner on Monday, December 12th at 12 noon. Anyone retired or over the age of 59 is encouraged to attend. Please RSVP to the church office by December 8th. Come enjoy a special dinner prepared to honor your years of faithfulness to our Lord as we prepare our hearts to celebrate the birthday of our Lord.
The Collinsville Chorale
The Collinsville Chorale under the direction of Mr. Marty Johnson presents Great Joy! Friday, December 9 at 7:00 p.m. at good Shepherd Lutheran Church. Free admission, a free-will offering will be taken.
Looking for a home!
There is quite an accumulation of plates, bowls, and other containers that have been left in the church kitchen in the past few months. Please claim them by the first week in December after which time they will be given to Goodwill. Thank you.
Lutheran Women's Missionary League
Thursday, December 1st All Ladies are cordially invited to our annual Christmas Party. It will be held in the Fellowship Hall, beginning at 7:00 p.m. We do ask everyone to bring some delicious Christmas treats: last name A-K please bring an appetizer, last name L-Z please bring cookies. Please join us in singing praises to our Heavenly Father and celebrating the birth of Christ.
Looking Ahead…
Wednesday, December 7th – LWML will host the Advent Soup Supper

Honduras – 2006
Under the auspices of World Gospel Outreach, an organization formed approximately 20 years ago, each year about 500 North American medical and evangelism team members to to Honduras to serve the needs of the poor of Honduras. Over the past 9 years, the number of people who have been reached through the selfless service of these professional and lay people is unbelievable. For example: 250,811 people were treated in the medical, dental and optical clinics; 80,057 children were ministered to in the hair washing and children's program; there were 30,386 first time confessions of faith in Jesus Christ, and 13,162 recommitments to the Lord. Praise God! Perhaps equally unbelievable is the impact this one week's mission experience has on individual team members with regard to their faith and the depth of their relationship with the Lord.
It is very apparent that there are huge opportunities to help the children at risk throughout the world. God has given us an open door of opportunity to be able to have a significant impact for Christ's kingdom by reaching and transforming the lives of children in Honduras who are today considered the discards of society.
In April, 2006, a team made up of primarily Good Shepherd members will again embark on a medical/evangelism mission trip to Tagucigalpa, Honduras. They will take with them medical and dental supplies, eye glasses, bracelets telling the story of salvation through Jesus Christ, hair ornaments, combs, etc. The cost of these items is approximately $3,000. This is above and beyond the cost for each individual's travel. In order to raise the money for the needed supplies, the team will be sponsoring several fund raising events. Among them are:
- In late November or early December leather bracelets with beads (similar to those used to tell the story of salvation to the children in Honduras) will be on sale for $1.00 each.
- Proceeds from the Advent Soup Supper on November 30; and proceeds from the Lenten Soup Supper on March 1, 2006.
- A display of needed over-the-counter supplies, such as vitamins, aspirin, shampoo, combs, hair ornaments, eye glasses, etc., will be set up in the connecting hallway during the month of January. Just take a note showing the item(s) needed and bring the item to the church the next week. (More details will be available on supply-off areas in January.)
- A wine tasting event is planned for February.
Please watch the weekly Church bulletins for details on each of these fund raising events. The team knows that God will provide through the generosity of the members of GSLC, and for that they are truly grateful. All glory be to God!
If you are interested in serving in Honduras with the GSLC team in April, there are still a few slots to be filled. You do not need to be a medical professional to participate.
Call Lee Hoffmeier, 288-3684, for more information.
Thrivent Financial Adds to Our Members' Donations
Thrivent Financial for Lutherans members (benefit and associate) age 16 and older are eligible to participate in the GivingPlus program. Thrivent Financial has earmarked $24 million for the GivingPlus program. Using those funds, we will contribute $1 for every $2 donated by members to an enrolled Lutheran organization.
Members can donate to any eligible and enrolled organization they choose.
Members can donate to as many eligible and enrolled organizations as they choose, but Thrivent Financial will only provide supplemental dollars to two organizations per year.
Thrivent Financial will supplement $1 for every $2 donated by members up to a $300 maximum supplement to each organization.
Donations can be for any amount up to $600 (or more).
Members can make multiple donations (i.e. monthly, quarterly, etc.) to the same organization in a given year and have the supplemental dollars provided when the paperwork is received and processed, however the donations will only be supplemented up to the $300 maximum supplement.
A monetary gift of cash, check or money order will be supplemented by Thrivent Financial. Stock or mutual fund share transfers are also eligible.
Special bonus for volunteers
When a member contributes 25 or more hours of volunteer service to an organization that they have supported with an eligible GivingPlus gift, Thrivent Financial will contribute an additional $25. Be sure to have the member indicate their volunteer service by filling in the appropriate bubble on the GivingPlus Member Gift Form (PDF, 257K).
Palms
The congregation is invited to sponsor Palms in the Chancel for 2006. The cost for each month will be $40. Palms may be sponsored in memory of or in honor of loved ones and will be so noted in the bulletin.
Official Acts
Baptisms (Children): Evyana Jaylee-Kay Hood
Received Through Transfer: Leona Emery from Holy Cross, Collinsville
Marriage: Leonard Roessel Bussmann and Laura Sue Kitley
Funeral: Thomas R. Schlatweiler
Souls: 1,658 Comm.: 1,312
Ask the Pastor
Do the two genealogies of Jesus located in Matthew and Luke contradict each other?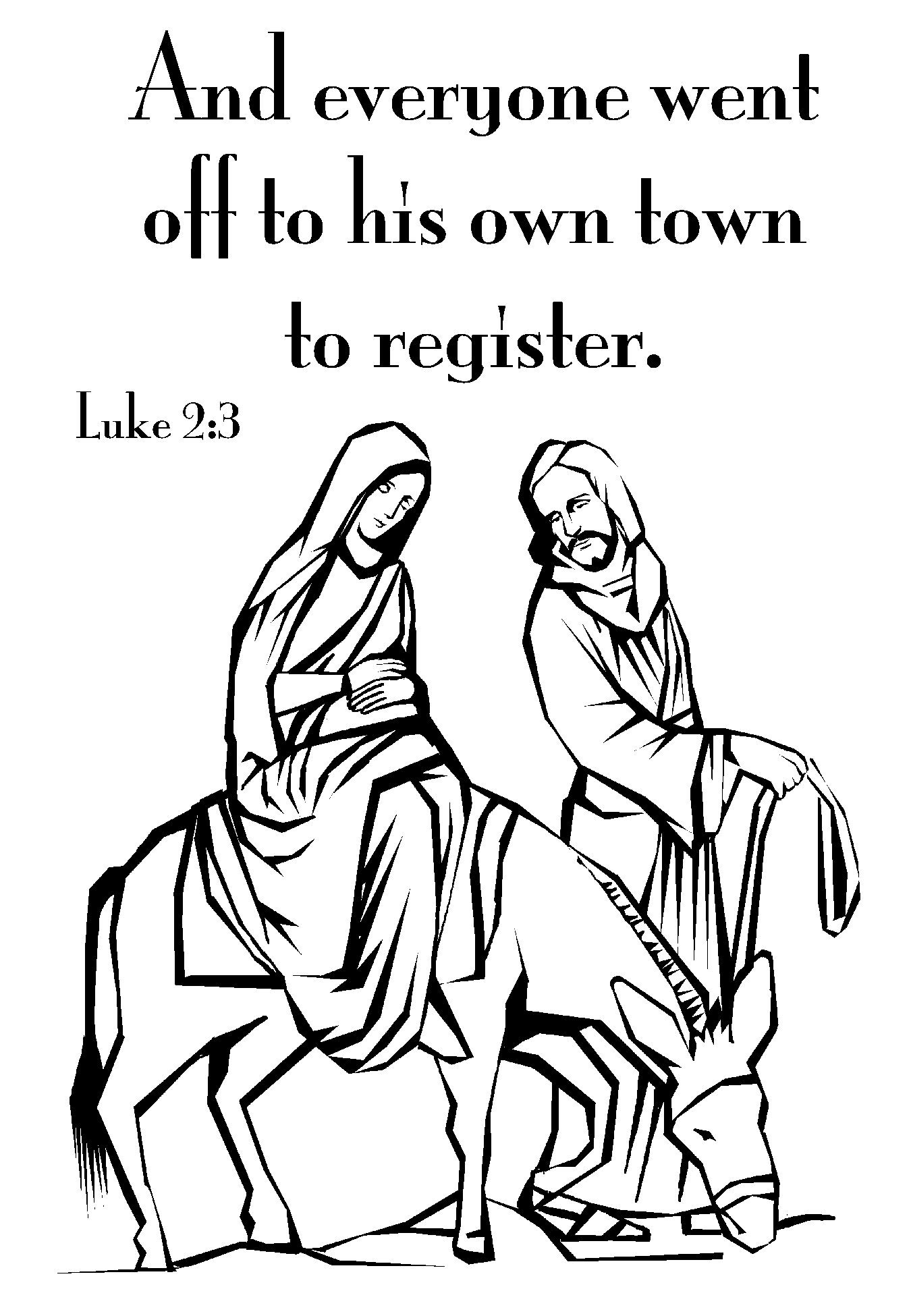 During the holidays we are often confronted with TV programs that seek to challenge the historical reliability of the Bible. The very existence of Jesus Christ is questioned by some scholars who are interviewed. Others acknowledge that Jesus was a real person but deny His divinity.
Critics of the Bible love to bring up the genealogies (family trees) of our Lord located in Matthew 1 and Luke 3. They point out the different names in each list and quickly conclude that they contradict each other and that there must be an error somewhere. For example, in the Gospel of Matthew, Joseph is the listed as the son of Jacob while Luke's Gospel lists him as the son of Heli. Which list is telling the truth?
This is no recent problem newly discovered. It's been discussed for over 1800 years. Ancient history professor, Dr. Paul Maier, says that the best solution was given by Eusebius in his Church History, who quotes the Christian scholar Julius Africanus (early A.D. 200s) as follows: "Names in the families of Israel were reckoned either according to nature [physical parentage] or law; by nature in the case of genuine offspring; by law when another man fathered children in the name of a brother who had died childless."
In other words, the widow of a childless man could marry his brother so that a child of the second marriage could legally be considered as the son of the deceased man in order to perpetuate his name. This levirate marriage law is recorded in Deut. 25:5-6. Matthew's genealogy, therefore, could be a record of the biological ancestry of Joseph, and Luke's genealogy could be a record of Joseph's legal ancestry. Both lists are telling the truth! Jacob and Heli could have been half-brothers, with the same mother but fathers of different names.
There are other possible solutions to this problem but this one is most convincing. The Holy Scriptures are reliable. Jesus Christ is true God and true man. He lives and He is Lord!
Home Bible Studies
If you haven't had the opportunity to join one of our home Bible studies, there is still room. Just call the Church Office, 344-3151, for more information about groups and meeting times. This year our groups are studying a series of classes known as "Christ at the Center."
Men's Bible Studies
We have two men's Bible studies. One meets weekly on Monday mornings at 6:30 a.m. This group is currently studying the book of Deuternomy. The GSLC Men's Ministry meets on the Second Saturday of the month from 8:00 to 10:00 a.m. Breakfast is served from 8:00 to 8:30 a.m. We are currently using Bible studies based on the book "Ordering Your Private World."
Tuesday Evening Bible Studies
Did you miss the Sunday morning Bible Study? On Tuesday evenings join us for a repeat of the Pastor's class from 7:00 to 8:30 p.m.
Good Shepherd Bookstore
Good Shepherd recommends a number of different books that you might use personally or give as Christmas gifts. These books are available in the Narthex. We are hoping to expand this ministry and are looking for volunteers who would be willing to oversee the bookstore between services. If you think you would be interested in this little volunteer project, call the Church Office, 344-3151.
Ushering – In His Service
First, I want to thank all of the ushers that have been serving the Lord during worship services for the last year. Your dedication has helped make the worship service orderly and God pleasing. For regular members and visitors alike, a friendly "Good Morning" and warm smile invite worshipers into the Sanctuary. The ushers are not a select team however, we can always use more help and we need new members for each team. Each team only ushers one Sunday per month. If you would be interested in serving the Lord during a worship service please give your name to any of the ushers or the Pastors.
We would really love to have you on the team. Gerry Werth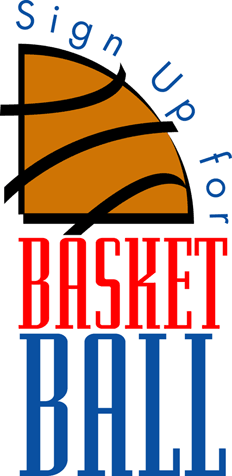 Men's Basketball

Looking for an exhilarating workout with a bunch of good guys! Join us for Men's Basketball on Wednesday evenings at 8:00 p.m. Anywhere from 15-20 show up to divide into teams. All skill levels are represented. (Must be a high school graduate) Call Eric Robinson 288-0360 or Paul Malcharek 288-2206 for a schedule.

Through the Bible in a Year

Pick up a copy of the "Through the Bible in a Year" brochures available in the Narthex. Also available in Narthex will be Today's Light Bibles as well as subscription forms for Today's Light magazine. Today's Light is a two year Bible reading program. Both the Today's Light Bible and the magazine offer helpful introductions and commentaries for all the daily readings!

A Christmas Carol Poem by G. K. Chesterton

The Christ-child lay on Mary's lap,
His hair was like a light.
(O weary, weary were the world,
But here is all aright.)

The Christ-child lay on Mary's breast
His hair was like a star.
(O stern and cunning are the kings,
But here the true hearts are.)

The Christ-child lay on Mary's heart,
His hair was like a fire.
(O weary, weary is the world,
But here the world's desire.)

The Christ-child stood on Mary's knee,
His hair was like a crown,
And all the flowers looked up at Him,
And all the stars looked down