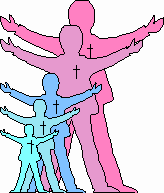 Love in Action

Good Shepherd Lutheran Church

1300 Belt Line Road Collinsville Illinois 62234

618-344-3151 (Church) 618-344-3153 (School) 618-344-3378 (Fax)
Pastors M. Walther & P. Hoft Vol. 27 No. 1

2 December 2004
---
Oh, Christmas Tree!

One of my favorite holiday traditions is the trimming of the Christmas tree. My dad and I would set out on a cold December morning and search for the perfect evergreen tree in the "forest" (Frank's nursery), strap it to the roof of our car, and hopefully not make too much of a mess on the living room carpet as we positioned its trunk into the stand. It was an exciting time of year. First, we'd hang the lights. Then we'd decorate the branches with ornaments. A star would be placed on top. Finally, one of dad's many crčches (nativity scenes) would be displayed under the branches. This was all very exciting for us three Hoft kids.
But what did it all mean? How did it all relate to the birth of our Savior on Christmas? This year's Advent midweek series may help us answer that question. Under the theme "God's Family Tree" we will follow the Advent tradition of the "Jesse Tree" which comes from the early centuries of the Christian Church. From ancient times Christians used the picture of the "stem of Jesse" (Isaiah 11:1) to learn and ponder the human origins of Jesus Christ and trace His genealogy. During the Middle Ages this pious practice grew into a mural in which Jesus' ancestors and Old Testament prophecies were depicted on a "family tree." This devotional tool of the Jesse Tree gives us the title for this series: "God's Family Tree." At each Wednesday service beginning on Dec. 1, including the Children's Christmas Service on Dec.19, different symbols of Biblical events leading up the birth of Christ will be added to our Jesse Tree.
By tracing the "roots" of Jesus, we will see how God fulfills all of His promises in His incarnate Son. From the Tree of Life in the Garden of Eden to the Tree of the Cross at Calvary we will worship our living Lord whose continued mission is to restore His creation and to redeem us from sin. May He comfort, enrich, and strengthen us during this blessed Advent and Christmas season. Pastor Hoft
Advent Services & Soup Suppers
The season of Advent prepares us for the celebration of one of the greatest miracles – the incarnation of Jesus. This year we will have our Wednesday services at 4:30 and 7:00 p.m. We will also have Soup Suppers at 5:30 p.m. Advent begins on Sunday, November 28th. The Wednesday services will begin on December 1. A free-will offering is taken at the Soup Suppers.
Christmas Concert Dec. 15th
KFUO Radio will sponsor a special Christmas Program on Wednesday, December 15th at 7:00 p.m. in place of the normal Advent service. The concert will include special Christmas songs and carols. We will have the 4:30 p.m. Advent service as well as the 5:30 p.m. Soup Supper.
Special Christmas Bible Studies
On Sundays, December 19, 26, and January 2 join us for a series of special Christmas and Epiphany Bible studies at 9:15 a.m. We'll be bringing all the classes together in the Lower Level to give our attention to the miracles and meaning of Christmas.
Adult Inquiry Class January 6
Interested in becoming a member at Good Shepherd? Please join us for the next series of Adult Inquiry Classes beginning Thursday, January 6 at 7:00 p.m. In these Bible studies we review all the important teachings of the Christian faith. Come and be a part of that long and important tradition of being "instructed in the way of the Lord." (Acts 18.25)
Honduras 2005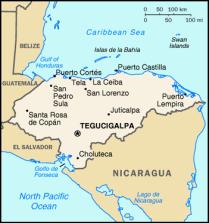 Here is your chance to serve along with the team. Items needed include: Hair adornments for very thick hair such as large size covered rubber bands, barrettes, clippies, headbands and scrunchies (colorful items are most popular). Dental items – toothpaste (travel size only) and toothbrushes. No longer needed eyeglasses. Medications – Aspirin (any strength – 81 mg or 325 mg), Ibuprofen products, & "Tylenol" (acetaminophen). Vitamins – any and all varieties from chewable to adult and especially prenatal. Medicines and vitamins can be any size bottles, generic or name brand and cannot expire before March 2005. Hair adornments & dental items may be placed in the collection boxes located in the connecting hallway or outside the school office. Medications and vitamins should be delivered to the school or church offices. We want to thank you in advance for your generous contribution and the people of Honduras thank you as well!
Lutheran Women in Mission
Thursday, December 2nd – Our annual Christmas Party begins at 7:00 p.m. in the Fellowship Hall. Last names A-K are asked to bring cookies; L-Z appetizers. What a great time to invite a friend to join you for an evening of fun, fellowship, and yummy treats. All ladies of the church are welcome.
Women's Bible Study – No Bible Study during the month of December.
Special Thanks to all who supported the Soup & Salad Luncheon. Proceeds from this endeavor will be used to purchase Bibles for the Boy's Correctional Institute in Grafton, with the balance being equally divided for the following: Seminary Student, Adelphus, Honduras Mission trip, and Hope Seeds.
Special Thanks The Kitchen in the Fellowship Hall is sparkling – thanks to Mary Jane Wade, Carolyn Ashcraft, Pat Hoffmeier, John Robert Ashcraft, Tamara Lindsey and John Lunk. They scrubbed the appliances, cleaned and organized cabinets, and even tackled the storage room! A big thanks to all!
Looking Ahead No monthly meeting for the month of January. Our first meeting in the new year will be Thursday, February 3rd. Mark your calendars to attend a Musical Bible Study beginning at 7:00 p.m. in the fellowship hall.
Stay On The Move During The Holiday Season!
The holiday season is a wonderful time for worship, friendship, and family. A potential down side to the season, however, is the tendency to eat more and exercise less during these days of feasting and fellowship. America on the Move, an organization dedicated to helping people maintain health and fitness, encourages individuals to challenge themselves to walk an extra 2,000 steps per day (about one mile) and to consume 100 less calories (the equivalent of one pad of butter) during
the holidays. Doing this during each day can be especially helpful! Here are a few ideas from the folks at America on the Move for adding additional steps to your routines at home:

* Circle around the block once when you go outside to get your mail.
* Drive or walk to a nearby high school and walk around the track (four times will be approximately 2,000 steps).
* Pass by the drive-thru window and walk into the bank or restaurant.
* Pace around your house while talking on the telephone.
* Walk to a nearby store, post office, or dry cleaners to accomplish errands.
* March in place while watching your favorite TV show.
* Catch up on the day's events with your spouse and children by taking an after-dinner walk.
* Reverse your walking routine - start in the direction where you usually end.
* Stroll through the halls while waiting for your doctor's appointment.
* Make several trips up and down the stairs to do laundry or other household chores.
* Accompany your children on their walk to school.
* Walk to a friend's house for a visit.
* Take your dog for a walk.
* Listen to books or music on tape while walking.
(For additional suggestions, go to americaonthemove.org.)
Children's Christmas Service
Children in grades 1-8 are invited & encouraged to participate in the Christmas program that will be held on Dec. 19, 2004 at 7 p.m. Practices will be on Sunday afternoons at 2 p.m. on Dec. 5, 12, & 19. The theme is "God's Family Tree." The director this year will be Mr. Jim Francis. Parents are welcome to attend practices. Everyone is invited to attend the service.
Mitten and Hat Tree
November 26 – December 15
Once again Good Shepherd will be collecting mittens, hats and scarves to be given to the following groups: Head Start children in Collinsville, The Father's Center in East St. Louis, the Fairmont City Hispanic Ministry and Otis Woodward's North St. Louis Outreach Center.
The Mitten and Hat Tree will be in the narthex from November 26 through December 15. Your donations are greatly appreciated.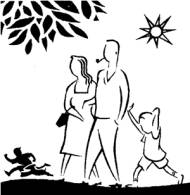 Sex Education Series Available in the Church Library
The Church Library is located in the Conference Room in the Lower Level. Stop in and browse the selection of books, videos and DVDs that can help you grow in the Christian faith. A special feature this month is the Concordia Sex Education Series. This series of videos is designed to teach the important Christian values of sexuality. The series is graded beginning with preschoolers and continuing to adults.
Thank You
Thanks to all who donated peanut butter and/or jelly during the recent collection. Approximately 150 jars of peanut butter and jelly were divided between the Collinsville Food Center, the Fairmont City Hispanic Ministry and the Seminary Food Pantry. The contribution was greatly appreciated by the recipients.
Christmas Candlelight Concert
Everyone is warmly invited to the Annual Christmas Candlelight Concert at St. John Lutheran Church in Granite City on Dec. 19th at 7:00 p.m. This event, initiated by Pastor Sam Boda 42 years ago, begins with a candlelight processional by the adult and children's choirs. The congregation joins in on familiar Christmas carols and has other opportunities to sing their praises to our Savior. In addition to the Handbell Choir and Children's Choir selections, the Senior choir will be offering a new Christmas Cantata, entitled, Arise Shine! This cantata includes a story by characters (the owner, wife, and son of a lamp-making business of the day) recalling the events surrounding Jesus' birth in Bethlehem. The end of the cantata involves everyone with a real candle-lighting ceremony, singing, and Christmas choral benediction.
Afterwards, join us for refreshments and fellowship downstairs. Come join us for this inspiring evening. St. John is located at 2001 St. Clair Avenue. The director is Phyllis Jarabak. See you there!
A Women's Day of Renewal
Ladies, experience Friendship – God's Extravagant Gift, a special Women's Day of Renewal on Saturday, February 26, 2005 from 8:00 a.m. to 3:30 p.m. at Good Shepherd Lutheran Church in Collinsville, Illinois. Dr. Jean Garton, author and lecturer on issues related to education, family, social issues and Christian life, will be the keynote speaker.
Women will be able to personalize their experience with two workshops. A continental breakfast and delicious catered lunch will be included at the cost of $20.00 if paid before January 31 or $25.00 if paid after January 31. Bring a friend! For registration, childcare, or more information contact GSLC at 618/344-3151 or visit the website at www.goodshepherdcollinsville.org.
Official Acts
Baptisms (Children): William Joseph Provencher, 10/23; Sophia Rose Boone, 10/30; Brittany Renae Fanshier, Jacob Edward Fanshier, Courtney Leigh Fenelon, Danielle Nicole Fenelon, 11/7; James Lawrence Martin, 11/20; Lauren Ashley Scaggs, 11/24
Received Through Transfer: Marsha Uffelmann from St. John, Red Bud, IL
Marriages: Heath Allen Walker and Marsha Lynn Uffelmann, Ryan Patrick Freeman and Jocelyn Kate Cooper
Souls: 1,600 Comm.: 1,281
Men's Ministry
The Men's Ministry meets the second and fourth Saturday's of the month in the Lower Level of the Church. Currently we are studying "The Case for Christ." Join us at 8:30 a.m. for breakfast and for Bible study, discussion & prayer.
Fellowship Supper & Prayer Service
On the third Friday of each month you are welcome to come to a potluck dinner beginning at 6:00 p.m. in the Lower Level. At 7:00 p.m. we join together for a special prayer service that includes guitar singing and special prayer requests.
Older Adult Christmas Dinner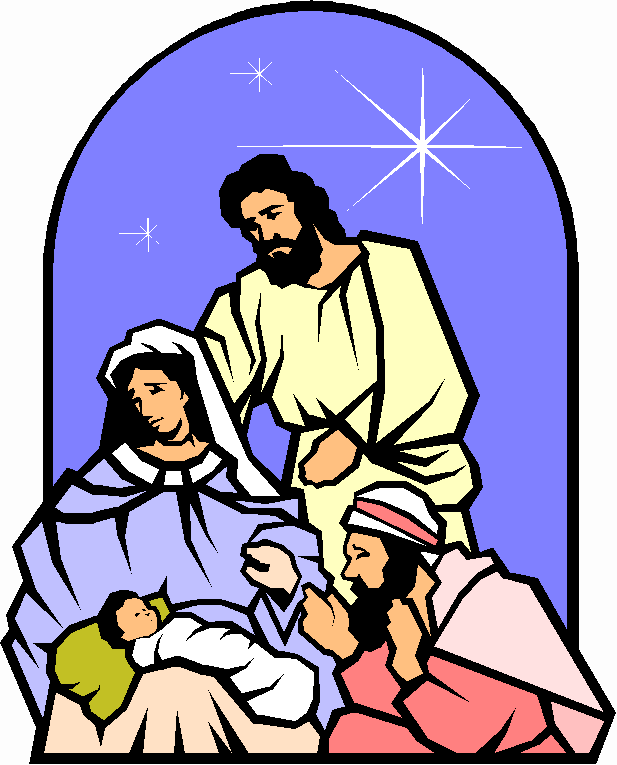 When's the date? December 13
What's the time? The table prayer should begin at 12 noon
Where's the place? Good Shepherd Fellowship Hall
Who's invited? All older member of Good Shepherd
What do you mean by older? Anyone 60 or older
Will I get a separate invitation by the mail? Not this year
How do I RSVP? Call the church office by December 8 (344-3151)
Will there be good food, fellowship and entertainment? YES
Preschool/Kindergarten - Christmas Songs Dec. 19
Children in the preschool through kindergarten Sunday School classes are beginning to work on their special Christmas songs to be presented on Dec. 19 at the 10:30 a.m. service. They will have a special pre-service presentation in the front of the sanctuary. They will also sing during the service. All children are encouraged to attend Sunday School regularly to learn their songs and parts.
Youth News
Youth groups (5th – 12th grades) will not meet on their regularly scheduled Sundays this month. Instead they will meet only on Dec. 12 from 7-8:30 p.m. Looking ahead, they will also not meet on January 2. Be sure to watch the January newsletter for the special youth dates and events for that month.
Board of Congregation Life is Planning an Event
Come join us for this joyous event filled with lovely holiday music. On Friday, December 10th we are planning to attend the Christmas Production at the First Baptist Church of Maryville. To be assured of a good seat we need to arrive about 6:30 p.m. for the 7:00 p.m. performance. There is no cost for this event, so bring friends and relatives for an evening that will definitely get you in the Christmas mood by emphasizing the real reason for this season. If you plan to attend please indicate by signing the sheet in the narthex at Good Shepherd and we will try to save seats together.