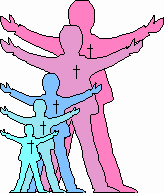 Love in Action

Good Shepherd Lutheran Church

1300 Belt Line Road Collinsville Illinois 62234

618-344-3151 (Church) 618-344-3153 (School) 618-344-3378 (Fax)
Pastors M. Walther & P. Hoft Vol. 25 No. 12 December 2002

___________________________________________________________________________________________

Celebrating the Incarnation This Christmas

When we ask people what they know about the incarnation, they usually respond, "Does that have something to do with Ďreincarnationí?" People today are familiar with this false concept that the souls of people and animals take up different bodies when they die, and continue living indefinitely. But unfortunately many do not understand what the incarnation is. Hence they miss the real meaning and celebration of Christmas.

Incarnation

means "to become flesh." It refers to the miracle of Christís conception and birth. Christmas was celebrated by some in the early church on January 6 (Epiphany). Tied to this celebration was the idea that Jesus was conceived in the Virgin Mary on April 5, the same day some supposed that he died 33 years later. While the exact dates are not necessarily significant, we greatly stress the importance of Jesusí conception and incarnation. What happened?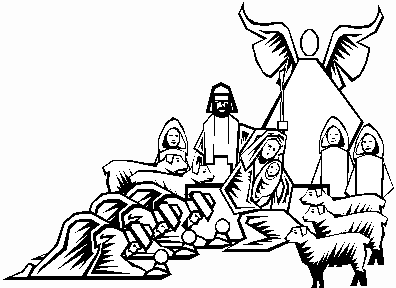 A teenage girl became pregnant without having sexual intercourse. St. Luke chapter one tells us that Mary was quite confused about this. The angel Gabriel brought a message to Mary explaining that the Holy Spirit would come upon her and that the power of the Highest would overshadow her. Her child would be holy. He would be called the Son of God.

Jesus is God. Jesus is man. Jesus is Godís long-promised Messiah (anointed one) whom He sent into our world to save. Because Jesus is God, He kept the law perfectly -- He didnít have to die. Because He is man, He could voluntarily suffer and die as a sacrifice for sin. This Christmas we would encourage you all to read the story of Christís incarnation together (Luke 1.1-2.33). Talk about the importance of Jesus for our salvation. Praise God for this wonderful gift.

Advent and Christmas Services

Advent Services on Wednesdays December 4, 11, 18 at 4:30 and 7:00 p.m. Soup Supper at 5:30 p.m. "Ask the Pastor Ė Mini Bible Study" begins at 6:30 p.m. in the Sanctuary each evening.

Nursery Choir Sunday, December 15, at the 10:30 a.m. service. The children will sing before the service and present a short recitation during the service.

Adult Choir Song Service Sunday, December 22, at 8:00 and 10:30 a.m. Childrenís Christmas Service Sunday, December 22 at 7:00 p.m.

Christmas Eve Services with Holy Communion December 24 at 7:00 and 11:00 p.m.

Christmas Day Service December 25 with Holy Communion at 9:00 a.m

.

Concordia Study Bibles

And English Standard Bibles

Concordia Study Bibles will be on sale in the Narthex for $30. Normally these Bibles sell for $40, so you might want to take advantage of this discount as you anticipate Christmas gifts or confirmation gifts. These are excellent Bibles which include study notes, maps, charts, concordance, and other helps to understanding the Bible.

The English Standard Bibles (Pew Bibles) are also available for $7.00. This new translation includes Lutherís Small Catechism as well as helpful prayers.

Next Adult Inquiry Class

Thursday, January 16

Itís not too late to start thinking about this great series of Bible classes. Adult Inquiry is the first in a series of classes being specially designed for all adults of the congregation. If you havenít had a refresher course in basic doctrine, you should consider joining us.

The class is especially helpful to all who have questions about what the Lutheran church teaches. We lay it all out; it is a modest but in-depth presentation of the Christian faith in ten weeks. Please consider inviting a friend to come along with you!

Advent Soup Suppers

Several years ago a new tradition began at Good Shepherd. Various organizations within the congregation now take turns serving a light soup and sandwich supper in between the two services scheduled on Wednesdays during Advent and Lent. Why would you enjoy coming to a Soup Supper? Here are some reasons. These Wednesday evening meals provide: 1. A tasty home cooked meal, 2. A night off for the cook at your house., 3. Family time uninterrupted by the TV or telephone., 4. Time to chat with old friends., 5. An opportunity to put names with the faces you see in church each Sunday and make new friends.

Palms for Worship Service

The congregation is invited to sponsor Palms in the chancel for 2003. The cost each month will be $40. Palms may be sponsored in memory or in honor of loved ones and will be so noted in the bulletin.

Advent "Ask the Pastor Ė Mini

Bible Studies"

Before each Advent Service (December 4, 11, and 18) we will offer a short "Ask the Pastor Bible Study" beginning at 6:30 p.m. in the sanctuary. We will be asking for questions from the congregation. If you have a question to submit, please send a note or call 344-3151 (leave a message) or fax questions to us at 344-3378.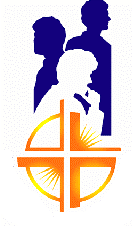 Menís Ministry Meeting
Saturday, Dec. 14, 9:00 a.m.
All the men of the congregation are invited to attend the next Menís Ministry meeting the second Saturday of December beginning at 9:00 a.m. Our topic this month will be handling job loss and transition with Godís help. There will be a short Bible study and a panel discussion. A light breakfast is included.
Meet Our Newest Field Worker
Dan and Betty Muecke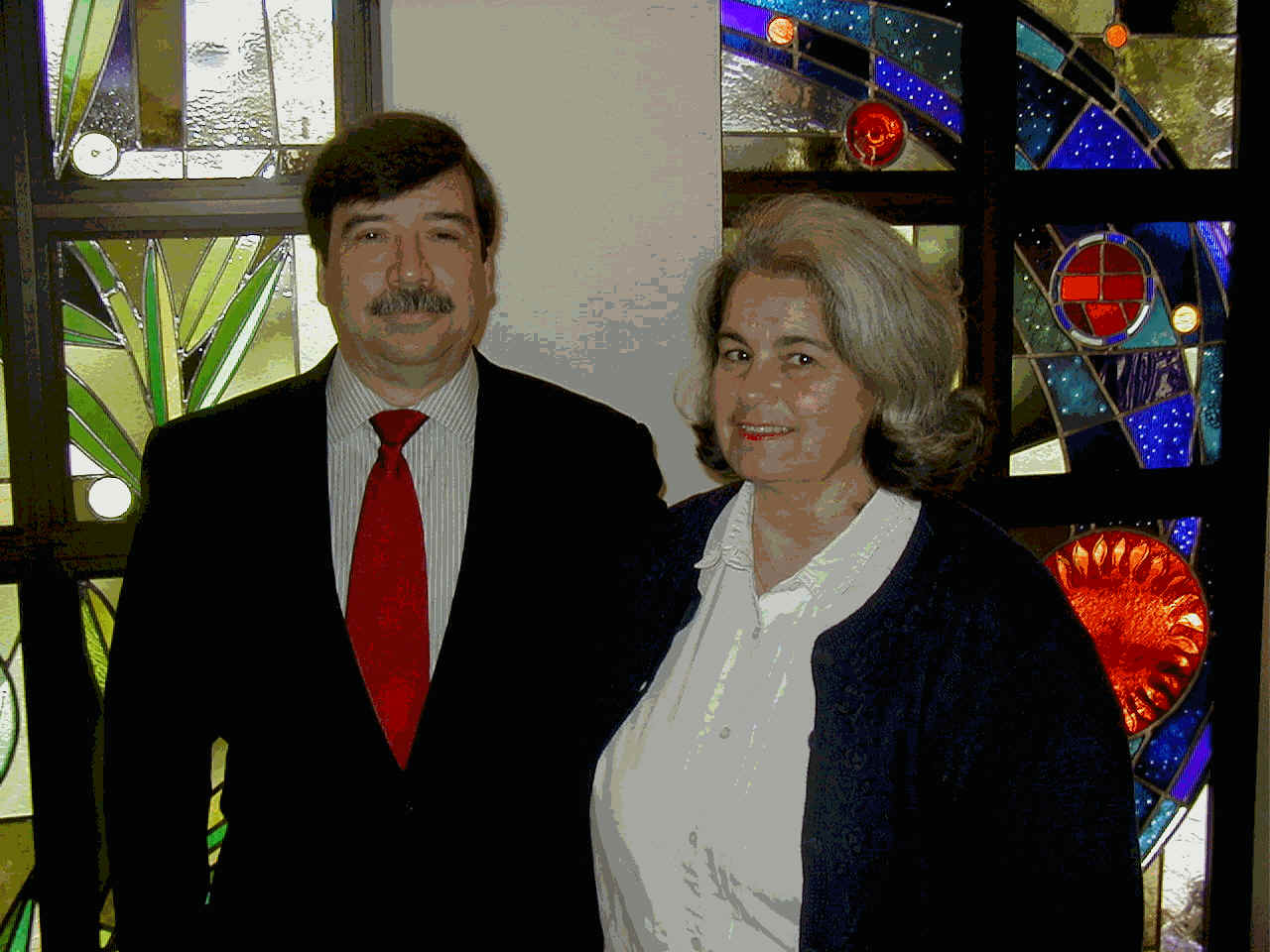 Dan Muecke, accompanied by his wife Betty, began his first year studies at Concordia Seminary in St. Louis this fall. Dan will be serving at GSLC as a field worker along with Kevin Roop (second year student). Daní professional experience has been with informational technology. He most recently worked as Senior Vice President and Chief Technology Officer for Forest Health Services, Inc. in Ann Arbor, Michigan. Dan has a Bachelorís and Masterís degree in electrical engineering from Rensselaer Polytechnic Institute, Troy, NY and a Masters degree in Business Administration from Monmouth College, West Long Branch, NJ. His wife Betty is also studying in the new deaconess program at Concordia Seminary.

Defenders of the Faith

Is the Bible reliable? Is it really from God? How unique is the Bible compared to other ancient writings? These and many more questions that believers and non-believers have asked over the centuries we will try to explore now and in the monthís ahead.

Letís start with the uniqueness of the Bible. Here is a book that has been written over a 1,500 year span, written over 40 generations, written by more than 40 authors from all walks of life, written in different places, times and languages. Yet the biblical authors spoke with harmony and continuity from Genesis to Revelation. There is one unfolding story: " Godís redemption of man."

The Bible has been read by more people and published in more languages than any book in history. It has survived time, persecution, criticism and scrutiny over the ages and yet still holds up as to being the most unique piece of literature that man has ever seen.

Each month we will look at the overwhelming evidence that will prove that the Bible is and always will be the inspired, inerrant word of God. As the prophet Isaiah said, "The grass withers, the flower fades, but the word of our God stands forever."

If you have any questions that you would like to see addressed, please e-mail them to

kb9mha@juno.com (Kevin Knipping / Board of Christian Outreach) or pass them on to Pastor Walther or Pastor Hoft.

New Magazine for Women

The Fount is a new magazine for Lutheran Woman. "With the Word of God and the Lutheran Confessions at the core of the magazine, The Fount, will cover topics from current events to the "whys" of our beliefs as Lutherans and how these beliefs can be applied in our everyday lives. It will include contemporary articles, book reviews, Q&A and other features." Subscription brochures are available in the Narthex. The cost is $10 for five issues per year.

2003 Offering Envelopes

Offering envelopes for the new year are in the Narthex. Envelopes may be picked up at anytime. Offering pledges may still be placed in the special box in the sanctuary. Praise to God for your commitment to His kingdom.

2002 Offerings

All offerings must be received by December 31, 2002 to be recorded as 2002 contributions. Offerings received on or after January 1 will be recorded as 2003 contributions.

Progressive Dinner

This year the Progressive Dinner will be held on Sunday, December 8th, beginning at 5:00 p.m. It will be hosted by the following families:
Appetizer:
Jean and Ken Kosten

Salad: Kay and Ken Jones

Entree: Nottingham Lodge in Maryville (hosted by the Board of Congregational Life)

Dessert: Undetermined (at time of publication)

Sign-up sheets are in the connecting hallway until December 1. Maps will be available at the time of sign-up. We are limited to 50 people, so make your reservation as soon as possible.

This year the free-will offering will help defray medical expenses for two precious children of GSLC members - Zachary Fiudo son of Jeffrey and Michele, and Matthew Rowane, son of Roy and Dawn.

What a wonderful evening of fellowship, fun and delicious food. A perfect way to begin the season for celebrating the birth of our Lord and Savior, Jesus Christ!

Mitten & Hat Tree

(Nov. 29 - Dec. 18)

As in the past, we will again be collecting mittens, gloves and hats (stocking caps, etc.) for distribution to needy children. bring your donations and place them on the "Mitten & Hat Tree" in the narthex of the church between November 29 and December 18. Donations received will be given to children in the Collinsville Head Start Program, the Father Center in East St. Louis and Otis Woodward's Outreach in north St. Louis. Your generosity is greatly appreciated.

Peanut Butter and Jelly Report

This year you contributed 134 items which were distributed to the Concordia Seminary. Thank you for your assistance in this worthwhile project.

Lutheran Women's Missionary League

Congratulations to the new officers of LWML elected for 2--3-2004 at our November meeting: Terri Blasingame - President, Tamara Lindsey - Treasurer, and Mary Jane Wade - 2nd Vice President. Those who will continue to serve the rest of their term in 2003 are: Lucy Thompson - Secretary, and Barbara Williams - 1st Vice President.

LWML is sponsoring the Holiday Luncheon for older adults on Monday, December 9th. Watch the mail for your invitation.

All the ladies of the church are invited to the LWML Christmas Party, on Thursday, December 5th at 7:00 p.m. in the Fellowship Hall. You won't want to miss the wonderful Christmas program, the beautiful decorations, and the delicious food. Persons whose last names begin with A through N should bring an appetizer, last names beginning with O through Z should bring cookies. Start the Season out right - come to our Christmas celebration......and bring a friend!

Thank You

The Board of Congregational Life extends our thanks and appreciation to all those who participated in the "PRAISE GOD THROUGH MUSIC" Reformation/All Saint's Day celebration. It was wonderfully enjoyable afternoon of praising God with our voices for all His blessings, and an inspiration to all who attended. We at Good Shepherd are truly blessed to have so much musical talent in our congregation.

Boar's Head Festival

All those attending the Boar's Head Festival at Immanuel Lutheran Church in St. Charles on Friday, December 13th, should meet in good Shepherd's parking lot at 5:15 p.m. so carpooling can be arranged. Maps to Immanuel will be distributed at that time, and we will plan to leave at 5:30 p.m. We must arrive at Immanuel at 6:30 p.m. since seating is on a first-come/first-served basis. The program starts at 7:30 p.m., after which there will be a small reception. The Boar's Head Festival is a Victorian Christian celebration with period costumes. Those who have never attended one of these programs will be in for a real treat. If you have not made a reservation yet and would like to attend, just call the church office (344-3151). The tickets are free, but there are only 30 available, so don't delay.

From Hurdles to Hope

Life is tough. Thereís a starting line and a finish line with hurdles in-between. One hurdle is the hurt we experience on a personal level. Do you choose to act or react to hurts? Hereís a chance to get real, allow yourself to feel. Find help over the hurdles of life at the Womenís Day of Renewal. You can break free from the grip of hurtful people and situations without getting off track. We canít take away the hurdles, but we can help you "hope" over them and keep your eyes on the prize! Watch the newsletter and the bulletins for information about the next Women's Day of Renewal coming February 8th!!

Attention Sowing and Growing purchasers!

The quarterly statements sent on Friday, November 8 contain a percentage error. Please use these statements as usual, including them with your tuition payment. This error is in your favor and will be reflected on the next quarterly statements. Your understanding is appreciated.

Gift Certificates make the perfect gift! Lots of restaurants: Applebee's, Chevy's, Houlihan's, Olive Garden, Red Lobster, etc. Great stores: Penny's, Old Navy, Toys-R-Us, Borders, etc. There's gas cards, fast food, Merry Maids, Service Master and video stores. Traveling? You can buy hotel and airline certificates, too. One stop shopping for everyone! Stop by the connecting hallway on Sunday mornings to order yours

Special Love Offering for Zachary Fiudo and Matthew Rowane
Sundays December 1 & 8

A special love offering will be collected at the Progressive Dinner on Sunday, December 8th and at the weekend services on December 1st and 8th for Zachary Fiudo and Matthew Rowane. Please remember these families in your prayers.

Zackary Fiudo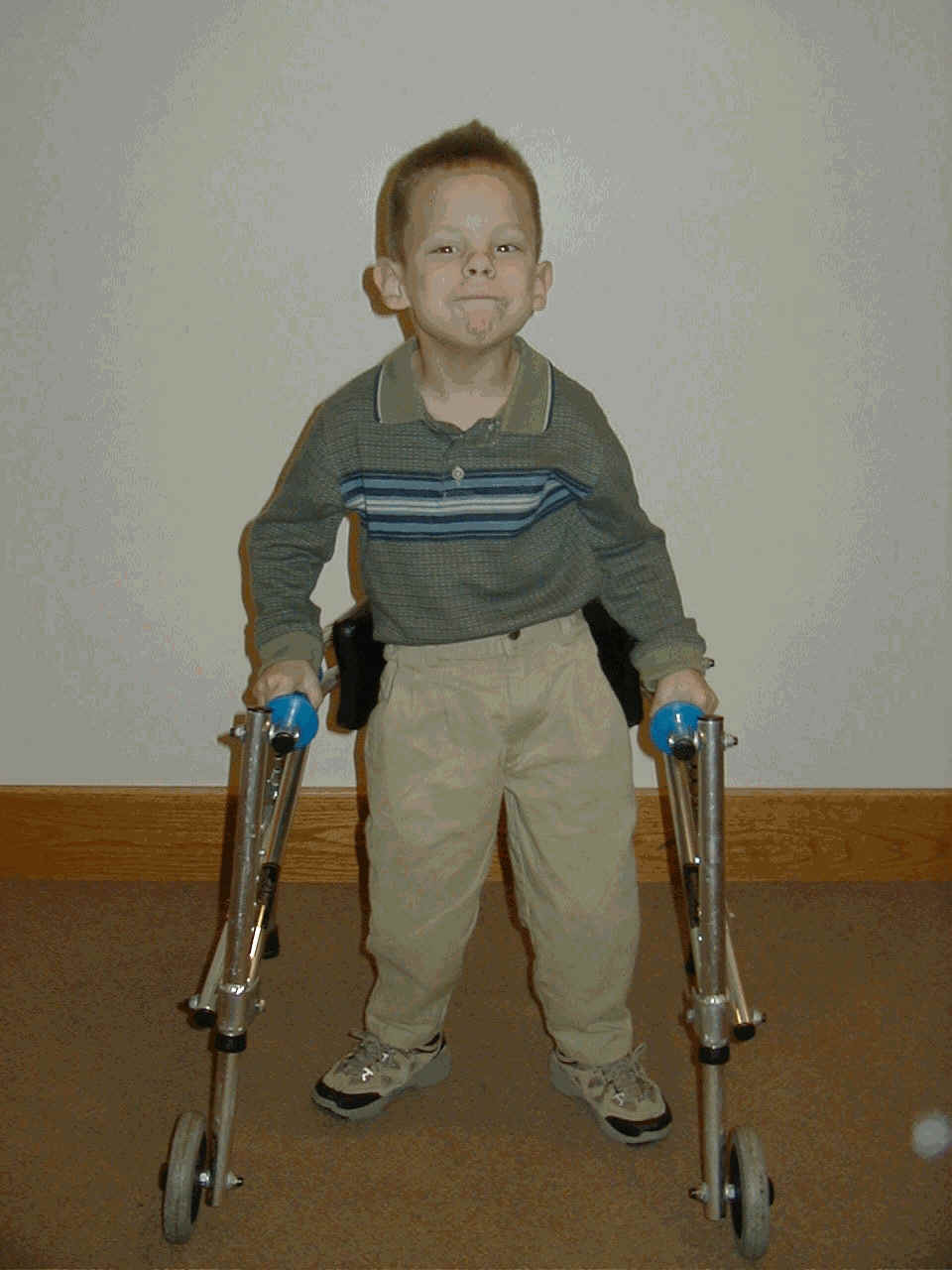 Zackary Fiudo is the 8 year-old son of Jeffrey and Michele Fiudo. He was born fourteen weeks premature in 1994. Because of Zackaryís very low birth weight (1 lb. 13 oz.), he has cerebral palsy. Zackary has had several surgeries and he uses various kinds of equipment to move around. Zackary and his mom went to Europe last June to visit a very special therapy center in Poland. He received six hours of intensive therapy each day working with three therapists at all times. He worked six days a week and achieved more in that one month in Poland than in the eight previous years in the United States. He accomplished all of the goals that the doctors set within that month! He is now using his walker much more and walking longer distances. His strength and endurance have improved greatly. The doctors recommend that he return to Poland for more sessions so that someday he may walk with forearm crutches. It is to Zackaryís advantage to receive this treatment in Poland because it is more intensive and less expensive.
Matthew Rowane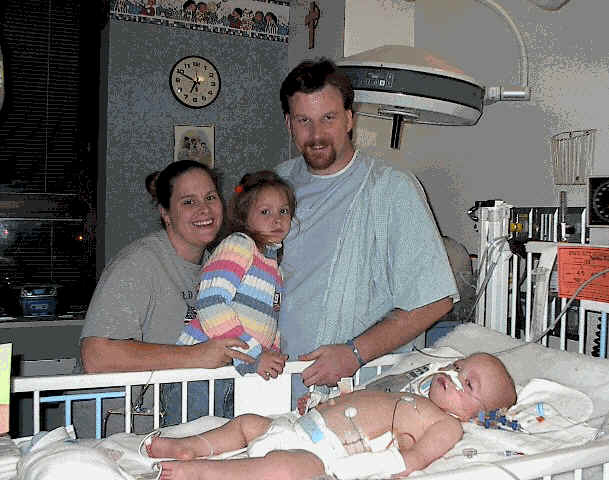 Matthew is the son of Dawn and Roy Rowane. He was born with a kidney ailment that eventually led to kidney failure. On November 6, 2002 Matthew received a new kidney from his father, Roy. Matthewís surgery was performed at Cardinal Glennon Childrenís Hospital. Royís surgery took place the same day at St. Louis University Hospital. Both Matthew and Roy are recovering well from the surgery. The new kidney is working fine. Pictured above are Dawn, Sarah, Roy, and Matty.

Official Acts

Baptisms (children): Gavin Richard Semler, 10/27; Jacob Shane Dyer, 10/26; Christian Paul Ortiz-Bodtke, Maxwell Ian Bodtke, 11/2; Connor Michael Zika, 11/10.

Received Through Transfer: Mark, Lisa & Brandon Kirk from Holy Cross, Collinsville, IL; Marvin, Sharon & Catherine Crater from St. James, Quincy, IL.

Funeral: Richard Rohf Gray, 11/2.

Souls: 1,651 Comm.: 1,280

And they continued steadfastly in the apostle's doctrine and fellowship, the breaking of bread, and the prayers.
Acts 2.42

School News

Do you want to know which movies are appropriate for your children? You can't always tell by the ratings. The following organizations have helpful reviews for parents and for anyone who wants to know what to expect before they go to the theater.

Crosswalk Movie Reviews Ė

http://entertainment.cross.com
Movie Guide Ė http://movieguide.org
Screen It! Ė http://www.screenit.com
National Institute on Media and the Family Ė http://www.mediafamily.org
Focus on the Family Ė http://www.clubhousemagazine.com
Decent Films Ė http://decentfilms.com

Youth Service Project

Sr. High Youth are invited to help with a special service project for New Beginnings Crisis Pregnancy Center. We will be meeting in the church fellowship hall on Dec. 1 (7-9 p.m) to put together gift boxes. Please bring along some small baby items such as pacifiers, socks, diapers, onesies, small toys, baby washcloths, samples of bath soap, shampoo, lotion, etc. A video about the gift of life will be shown as well. Come and give thanks to God during this holiday season.

Scripture Readings for December
December

New Testament

Old Testament

John

Revelation

Job

Hosea

1

14.1-14

1.1-8

23

1-3

2

14.15-21

1.9-20

24

4-6

3

14.22-31

2.1-17

25-26

7-8

4

15.1-8

2.18-29

27

9-12

5

15.9-17

3.1-13

28

13-14

Joel

6

15.18-27

3.14-22

29

1

7

16.1-11

4

30

2-3

Amos

8

16.12-24

5

31.1-23

1-2

9

16.25-33

6

31.24-40

3-4

10

17.1-5

7

32

5-6

11

17.6-19

8

33.1-11

7-9

Obadiah

12

17.20-26

9

33.12-33

1-21

Jonah

13

18.1-18

10

34.1-20

1-4

Micah

14

18.19-27

11

34.21-37

1-3

15

18.28-40

12

35

4-5

16

19.1-16

13

36.1-15

6-7

Nahum

17

19.17-27

14

36.16-23

1-3

Habakkuk

18

19.28-37

15

37

1-3

Zephaniah

19

19.38-42

16

38.1-21

1-2

20

20.1-9

17

38.22-41

3

Haggai

21

20.10-18

18

39

1-2

Zechariah

22

20.19-23

19

40

1-5

23

20.24-31

20

41.1-11

6-9

24

21.1-14

21

41.12-34

10-14

Malachi

25

21.15-25

22

42

1-4