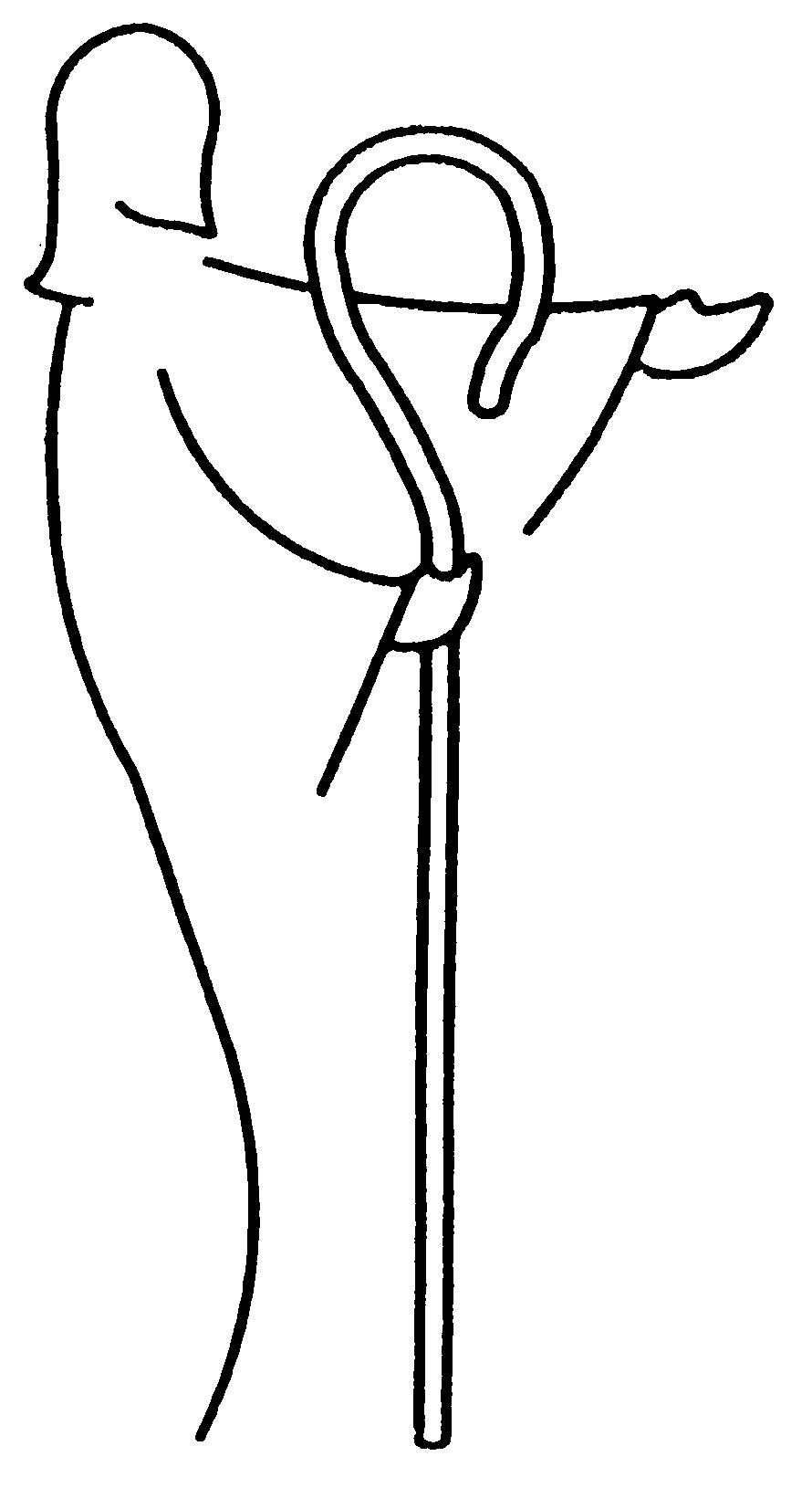 Love in Action
Good Shepherd Lutheran Church
1300 Belt Line Road Collinsville Illinois 62234
618-344-3151 (Church) 618-344-3153 (School) 618-344-3378 (Fax)
Pastors M. Walther & P. Hemenway Vol. 32 No. 8 August 2009
---
The Life of a Vicar
Well, it feels like the boxes have scarcely been unpacked, and now it's time to go. Starting one year ago, I had no idea what I would experience during my time here. By design, vicars are temporary. We get one anniversary at our congregations, and that one year means we're done.
I stepped in at a very unique moment; a lot of milestones were passed – 50 years of ministry at the church, 25 years of ministry at the school, 25 years since Pastor Walther's ordination… Milestones make us proud to be what we are because they set us apart from others and bring us together under one common identity – Scottish, Texan, Lutheran… whatever. Nothing can make a vicar and his wife feel more like outsiders than when every person in the congregation is looking back to their history – something the vicar had nothing to do with. Memory of my presence doesn't even enter the picture. This year could have been lonely and disappointing all around.
But all of you have blown my misgivings to pieces. Psalm 68:6 says, "God sets the lonely in families" (NIV). And Romans 8:15 says that in the Spirit of God, we have "adoption as sons" (ESV). As children of our own families, we all share a common history. By God's adoption, we are his children and share in his salvation history.
And over my vicarage, you exemplified this. Rather than excluding us from the celebration of your history as a congregation, you decided instead to draw us into it and make us a part of it. You trusted a childless seminarian and his wife with your own children's safety and religious education. You gave us a house for the year (a really nice one, I might add) and even helped us move. You invited us into your homes and fed us on many different occasions. You gave us encouragement and love in all we did. In short, you made me a part of your history.
For the rest of my days in ministry, I will proudly say that I spent a whole year with God's people at Good Shepherd Lutheran Church in Collinsville, Illinois, that you have a rich and glorious history in the Lord Jesus Christ, and that in the Spirit of God, you adopted us into it.
This has been a wonderful year, and we are so grateful! Grace and peace to all of you!!
With all of our love, Eric and Jennifer Rodgers
P.S. – Keep in touch!
Lutheran Women In Mission
All ladies of the church (and their guests) are invited to attend the LWML August meeting. It is on Thursday, August 6, at 6:45 p.m. in the Fellowship Hall. Brenda Schoenbeck & Valerie Thompson will share with us some of the inspirational highlights of the recent LWML National Convention held in Portland. They will also inform us of the mission projects we will be supporting with our Mite Box offerings.
There will be an ingathering at this meeting to benefit Unity Lutheran Grade School in East St. Louis. They are in need of the following supplies: Markers, Crayons, Pencil Boxes, Cash toward the purchase of copier paper. (No need to include pencils, glue or spiral notebooks, since they have an over abundance of these items.)
Also, mark your calendar for our September meeting (September 6th). This will be a "hands on" night, where we will be working on various mission projects. You will also have the opportunity to choose an eighth grade Confirmand Prayer Friend to support through their final months of confirmation preparation with prayers & cards. What a blessing to be able to offer encouragement to these young people at such an important time in their lives.
"See You There……….!"
Congregational Life
Farewell Potluck for Vicar Rodgers July 26 @ 11:45 a.m.
Braille workers August 6 @ 8:30 a.m.
Blood Pressure Screening: August 1, 2 after services
Congregational Life meeting: August 10 @ 7:00 p.m.
Good Shepherd Lutheran School Teachers Reception: August 22, 23 after services
Food is available in our Food Pantry. Check with the church office at 344-3151.
Remember to sign up to have your picture taken for the Pictorial Directory
Photo dates for August is the week of the 11th through the 15th
Photo dates for September are the weeks of the 8th-12th & 16th -19th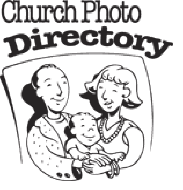 Church Pictorial Directory
Busson Portrait Directories is putting together our latest pictorial directory. This will be a bound book that will tell the story of our church in word & picture. It will contain color portraits of all our families along with a membership roster.
Pictures will be taken beginning Tuesday, August 11 through Saturday, August 15; Tuesday, September 8 through Saturday, September 12; & Thursday, September 17 through Saturday, September 19, 2009.
Sign up at church begins after services on Saturday, July 18 & Sunday, July 19. Sign up will continue every weekend.
Everyone that participates will receive an 8x10 portrait of a directory pose & a church family album featuring all participation families. There is absolutely no obligation to purchase additional pictures.
Crossroads
Coming up in August will be a potluck lunch after the late church service on August 9th, an "Ask the Pastor" Bible Study on August 13th, and a pool party at the Graney's on August 15th. More information on these events will follow. Keep you eyes peeled for more information in the church bulletin, on the CROSSroads poster in the narthex (next to the flower chart), and on Facebook. If you have any questions, please call Karen at 343-1886 or Carrie at 346-1158.
High School Youth Ministry
August Theme: Fresh Water: New Beginnings
Aug 2- REFUGE Lock-in 6 p.m.-8 a.m.
Aug 5- National Youth Gathering Info Meeting 7-8 p.m.
Aug 8- Progressive Pool Party
Aug 11- The Deepend 7-9 p.m.
Aug 16- REFUGE : Water Games
REFUGE- The new name for high school youth group! The meaning behind the name "Refuge" is to be a place where we can join together in peace and friendship, a place where we can feel safe and where God's word is shared. We hope it becomes a time and a place to gather for many in need!
REFUGE Lock-in- August 2nd starting during normal Refuge hours, we begin our evening lock-in. We'll be playing games, doing Bible studies, watching movies, discussing them, sharing in a midnight meal, etc. The $10 fee will help offset food costs.
Progressive Pool Party August 8- This means we will be pool hopping at different houses. We will start at the Baker's house at 1 p.m., drive over to the Blasingame's house around 4:00, and finally to the Goetter's house around 7:00 for dinner and a bonfire (and more swimming)! We'll return to church by 10 p.m. If you will be joining us for only part of the day, please let Jaime know when and where so we don't leave without you! Please sign up on the youth board downstairs and check whether or not you will need a ride.
Need College Students to Serve at Soup Kitchen- We will be serving on August 1 at the same soup kitchen some of our high school youth served at back in July. Trinity Lutheran in Soulard has a small kitchen that they serve the homeless on Mondays - Saturdays in the morning. We will meet at Good Shepherd at 8:45 a.m. and serve from 9:20-12:00 p.m.. Lunch together afterwards is a possibility depending on schedules. Please sign up on the youth board or on Facebook.
A big Thank you to all those who helped with the High School Float Trip this July. We had many parents lend us tents, camping supplies, and even a truck and trailer! Also a big thank you to Julie Wrigley for organizing all the nitty gritty details! We're blessed to have support from all of you!
Jr. High Youth
Things are changing for the 7th and 8th Grade youth starting this fall. Please be on the lookout for information regarding these changes. Concerns and Questions can be directed to Jaime Brinkmann.
Church Picnic
Look ahead to September 13 for the annual church picnic. There will be lots of free food and entertainment. It's a great opportunity to meet some fellow members as well as become better acquainted with some of the ministry opportunities at Good Shepherd Lutheran Church. Plan now to invite your friends and neighbors to share the afternoon with us.
5th & 6th Grade Youth
August 16 will be the fall kick-off to welcome the new 5th graders into the 5th & 6th grade youth group. Families are encouraged to attend with their youth. We will meet at our usual time of 6 p.m. We will have a light supper, devotions, games, and a chance to hear about the plans for the year and to sign up for the various volunteer opportunities.

Sunday School Rally Day
August 30 will kick off a new year of Sunday School with a large rally for students and parents in the gym. Some big changes are happening at Sunday School this fall. It will still be the same great curriculum but in a little different format. The new format will actually take more adult volunteers but they will each have less responsibility. Talk to Carol Walther or Karen Hemenway to find out how you can be involved.
Book Club
For August we will read "The Yada Yada Prayer Group" by Neta Jackson. A group of 12 extremely diverse women, assigned to a prayer group at a women's conference, become the best of friends as they support each other through the challenges and crises in their lives. We meet at St. Louis Bread Company on August 17th at 7 P.M.
Scrapbooking/Craft Night
Scrapbooking/Craft Night has been a big success. We invite all crafters to join us again on August 28 from 6-11 P.M. Bring your own craft supplies as well as your own soda and a snack to share. It's a great Ladies' Night Out!
Booster Basketball Booklet
The Booster Basketball Booklet, an annual fund raiser for the Athletic Department, has room for ads until September 11. The rates are full page $80, half page $40, fourth page $25. Businesses, individuals or families may participate. Call Mr. Kyle Klemp at 334-6627 or at school 344-3151.
Entertainment Books
Entertainment Books are back to help Eighth Graders fund their class trip to Washington DC. The books will be sold during August and September – cost is $30.00. Coupons totaling $30.00 for Shop N Save are included this year and the books have some new additions.
Lunch Bunch
On August 18 Lunch Bunch will go to Meridian Village. Those who went in May, will get a free lunch, everyone else will pay $11. We will meet on the church parking lot at 11:30 a.m. Please call Mary Preuss (288-9525) or Wilma Mitchell (345-7123) before August 10 so we can make reservations. Everyone is welcome to join in the fellowship as we support each other in our faith.
Coupon Report #2
Another month has quickly passed and I've been busy using hundreds of the coupons that you so generously donated! KMart doubled coupons up to $2 again during the week of July 5-11, so I was able to get so many more items for free or almost free. Lots of cereal, pouches of tuna, deoderants, shave gel, shampoo, toothbrushes, first aid items, lotion, aspirin and other items have again been purchased and will be distributed to the local food pantries in the coming week or so.
More boxes of items were delivered in June to the Collinsville Food Pantry (96 items), Maryville Food Pantry (87 items), the food pantry at Concordia Seminary (76 items), and Good Shepherd's food pantry (81 items). There are lots more trial size health and beauty items, medicines and gum to be dropped off at the "Adopt a Platoon" table at Schnucks in Collinsville when I go there to do my shopping. The dogs at the Collinsville Humane Society will enjoy the 24 or more cans of dog food that was free with a coupon from the Sunday coupon inserts that you donated. I could not be doing this without you, so please keep saving your coupons! I'm trying to put them to good use and hopefully, we can help a lot of people in the process.
I'll be kept busy dividing up and delivering this new batch of items purchased from KMart, so look for my third report in next month's newsletter. In addition to doubling coupons at KMart, I'm always looking for a bargain in all of the store's clearance sections to match with a coupon to get for a really cheap price. I also try to take advantage of Shop 'n Save's "$10 off $50" Thursdays to add to my other coupon savings. It's amazing how many ways there are to save money even in our down economy. Several area restaurants offer online coupons and birthday freebies, while others send coupons in the mail. If anyone is interested in learning more about couponing, this project, or other ways of saving money, feel free to contact me at 344-5305. God's blessings!
Debbie Jones
Official Acts
Baptisms (Children): Matthew Stanley Grey, Jr, Hayden Raymond Spudich
Baptisms (Adult): Laura Lee Brooks, Donald Allen Noe, Dia Renae Toenjes, Harold John Tottleben, III
Confirmations (Adult): Laura Lee Brooks, Donald Allen Noe, Dia Renae Toenjes, Harold John Tottleben, III, Wendy Ann Tottleben, Laura Ann Winter
Received Through Transfer: Marci & son Ashton Fish from Trinity, Edwardsville; Matthew Uchtman from St. Mark, Steeleville, IL; Sarah Schultz from Berea, Richfield, MN
Marriage: Bradford Alan Cook and Tracy Adele Short
Funeral: Melvin Heinicke
Souls: 1,700 Comm.: 1,395
Six Flags for $6!
The St. Louis Heartland Region of Thrivent Financial for Lutherans invites benefit members to a Member Appreciation Day on Friday, August 14, 2009 for only $6. Join other benefit members and their immediate family for an exciting day, including:
Admission to over 100 rides, shows, and attractions.
Private use of Hurricane Harbor water park from 7-9 pm.
Exclusive all-you-can-eat buffet and children's activity fair in the World's Fair Catering Grove including games, face painters, airbrush tattoo artists, and caricature artists.
Unique ways to celebrate your membership with fellow Thrivent members.
Register for this event by August 3. Sign up early as space is limited! Simply complete the Registration Form available at www.lutheransonline.com/rfo528, or pick one up in the narthex and mail back with your check. Be sure to include your phone number or valid email address so we can confirm your registration.
Celebrate your Thrivent membership with us! See you there!