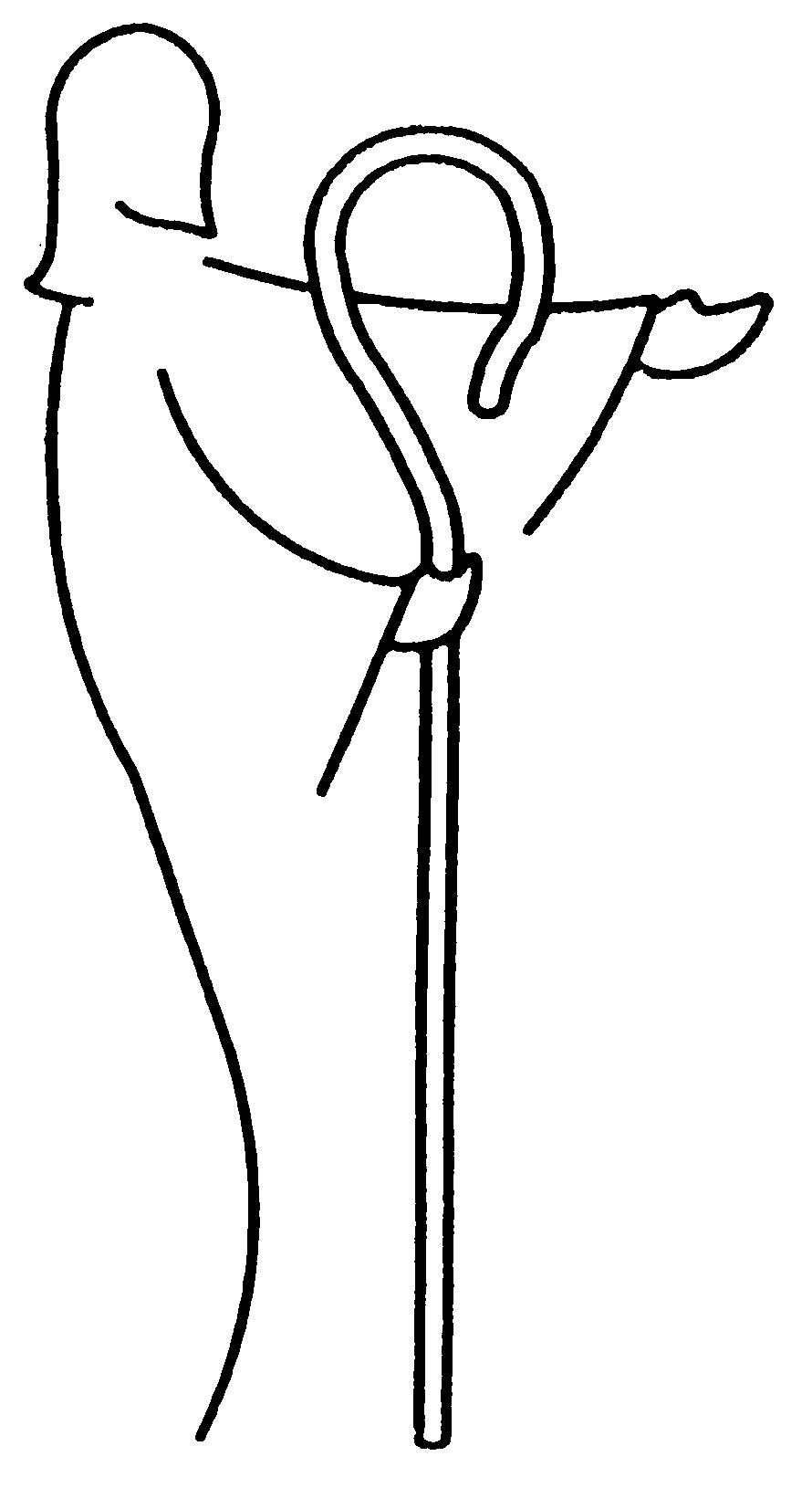 Love in Action
Good Shepherd Lutheran Church
1300 Belt Line Road Collinsville Illinois 62234
618-344-3151 (Church) 618-344-3153 (School) 618-344-3378 (Fax)
Pastors M. Walther & P. Hemenway Vol. 31 No. 8 August 2008
---
Time in the Word
Life in this world is not always easy, everyone has rough patches that they go through. No matter what happens though, we can always be sure of one thing: God is always with us. We need never fear that He has left us, and anything that this world can throw at us, though it may shake us, it need not frighten us.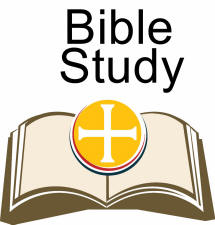 The problem, however, is that there are times when our faith is shaken so badly by what happens that we do question whether or not God is there for us. It is at these times that it is most important that we turn to God and ask Him to strengthen our feeble faith. One way that our faith can be strengthened is to spend time in Godís Word. In fact, it is when we neglect to do just that that our faith weakens and becomes susceptible to the attacks that are made against it. So while it is of utmost importance to spend time in the Word in our times of weakness, it is also important to spend time in the Word when it seems that our faith can withstand any attack against it. It is at those times that we are likely to say, "Well, I went to church today, thatís good enough for this week." Soon the "good enough" lasts for 2 weeks, then a month, and slowly our faith becomes weaker and the danger grows. To avoid this we should spend time in the Word daily. Every opportunity that comes up that we are able to take advantage of should be used. Our walk with God should be of first importance to us. There is never such a thing as spending too much time in Godís Word. If we spend time in the Word we learn of Godís desire for us to carry out our vocations in life, whatever they may be, to the best of our ability. It is there, in Godís Word that we learn best of His love for us. It is there that our faith receives strength to carry us through those tough times in our lives.

It has been an immense pleasure serving with you at this place. I wish you all the best. And remember, stay in Godís Word, itís good for you. Vicar Yearyean

Menís Ministry Fishing Trip

Like to fish? Join us for a long weekend Thursday, August 7 Ė Sunday, August 10 for fishing at Lake of the Ozarks. We have a lake house available. Come for any or all four days. Children can come along as well. Pastor Walther will lead us in Bible study each morning and devotions each evening. The only costs will be your transportation (we can save by carpooling) and $10 per day for food. If you would like to join us please contact John Graney at JGraney@swbank-stl.com or 346-1644. Or call the church office at 344-3151.

Olive Wood Handcrafts

Because of daily oppression, Palestinian Christians are fleeing the Holy Land in astonishing numbers. One way to help those who stay is to purchase handcrafts from Bethlehem. These handcrafts will be available the weekend of August 16-17 at Good Shepherd.

Thrivent Picnic

"Thrivent" is a fraternal insurance and financial planning company. A "fraternal" company is one that works within a certain group of people Ė in this case it is with members of Lutheran churches. Instead of paying corporate taxes, fraternal organizations are required to distribute funds to the organizations they serve. Last year Good Shepherd Lutheran School received over $20,000 from Thrivent. To become a member of Thrivent you only need to purchase an insurance policy or mutual fund. For more information about that check out their website at www.thrivent.com.

On September 21, the South Madison County IL Chapter of Thrivent Financial will hold its annual picnic at the Tri-Twp in Troy. Elections for the Chapter Leadership Board will be held at this time. We are looking for Thrivent members who are interested in serving on this very important Board. The Board provides support to the Congregational Coordinators, allocates Care Abounds in Communities funding for eligible activities helping individual, families, and qualified not-for-profit organizations, Join Hands Day projects, and much more. We are especially looking for a Communications Director, and Assistant Financial Director. The other offices would be served by the current people unless we receive additional names. Please call Kathleen Bohnet at #345-5086 or e-mail at sbohnet@charter.net for further information and names of candidates by September 1.

Lutheran Women in Mission

Thursday, August 7th our monthly meeting will begin at 6:45 p.m. in the Fellowship Hall, beginning with social time. Peggy Sachtleben from Holy Cross will speak about her trip to China. Our ingathering will be school material for Unity School. Copy paper, construction paper, & any school supplies are welcome.

Looking Ahead Ė Are you ready to be a Witness for the ROCK? The Southern Illinois District Convention will be held at Good Shepherd on September 19-20. Plan now to attend.

Lunch Bunch

We will meet on the church parking lot August 19 at 11:30 to go to The House of Plenty in Highland. Bring a friend and join us. Call Wilma Mitchell (345-7123) or Mary Preuss (288-9525) before August 17 so we can inform the restaurant how many are coming.

Woman to Woman Radio

Woman to Woman can be heard on KFUO AM 850 at 9:30 a.m. on Saturdays or go to womantowomanradio.com to listen at your leisure or to sign up to receive the show titles each month automatically. August 2 Changing the World One Diaper at a Time, August 7 The Girl With 3 Hearts!, August 16 Say Goodbye to Your Painful Past.

Booster Basketball Booklet

The Booster Basketball booklet, an annual fund raiser for the Athletic Department, has room for ads until September 1. The rates are full page $80, half page $40, fourth page $25. Businesses, individuals or families may participate. Call Mr. Kyle Klemp at 334-6627 or at school 344-3153.

Official Acts

Baptisms (Children): Morgan Marlene Miller, Kylie Grace Brunton

Baptism (Adult): James Jerryl Pilcher

Confirmation (Adult): Dorothy J. Baker, Timothy D. Becker, Lori Kay Becker, Ashley Nicole Buckhanan, DeAnna J. Huckla, Jonathan Paul Kelly, Allen McGriffin, James Jerry Pilcher, George August Schank, Adam Paul Strickland, Austin Hunter Strickland

Profession of Faith: Robert John Reese, Judith Michelle Reese, Gregory William Reese

Marriages: Dennis Albert Dierkes and Deborah Kay Lindsey, Jonathan Marcus Kern and Adrienne Lauren Langefeld

Souls: 1,683 Comm.: 1,379

Congregational Life

Blood Pressure Screening Ė 8/02 & 8/03 after services.

Braille Workers Ė 8/14 from 1 to 3 p.m.

Good Shepherd Lutheran School Teacher Installation & Rededication reception in the church narthex after services Ė 8/23 & 8/24.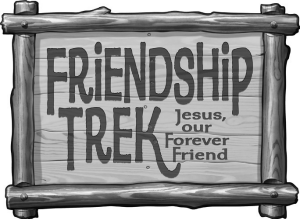 Vacation Bible School

Jesus, our Forever Friend, was shared with over 200 children at Vacation Bible School. Of the 230 children registered, 108 were not members of Good Shepherd. Of those 108 children, 44 did not have a church home. What a wonderful privilege and opportunity it was for us to share the Gospel message of our friend and Savior, Jesus Christ, with these children.

It takes many volunteers doing many different tasks to run a VBS this size. Thank you to the more than 60 volunteers who helped Good Shepherd Lutheran Church share THE Good Shepherd, Jesus, with so many children.

Church Picnic

Thank you to all the groups and organizations that helped with the church picnic. Special thanks to the Bolds for the hamburgers, buns, cups, napkins, and orange drink. The use of many shade tents was also greatly appreciated.

Help Needed!!!

Sarah Grillot, the new Kindergarten teacher at GSLS, is in need of a few additional items for her classroom. If you by any chance have any spare bookshelves, tables, dress up clothes, etc. that would be suitable for young children, please contact either Sarah at home at 343-2035 or the school office at 344-3153.

MOPS

Attention Mothers of Preschoolers! August 15th from 9 a.m. to 12 noon is the MOPS 2008-2009 drive-through registration. Mark your calendars and be sure to join us to kick off the new MOPS year! For more information, call the Church Office.

Medical Trip to Madagascar Announced

A LCMS World Relief and Human Care Mercy Medical Team has been announced for Lutheran Hospital, Antisirabe, Madagascar September 19-29, 2008. The team will be working with poor, rural patients many of whom have been refused treatment in other hospitals due to lack of finances. The team will also provide care in the hospital's new pediatric ward which was built through a grant from LCMS World Relief and Human Care. Please contact Maggie Karner, Director of Health Ministries of LCMS World Relief and Human Care on her cell #765-748-7743 or write maggie.karner@lcms.org with your intention to participate in this trip and for more information concerning cost and travel plans.

Exchange Students

Dear Collinsville Community - Once again STS Foundation is looking for families to host foreign exchange students for the upcoming 2008-2009 school year at Collinsville High School. STS is a non-for-profit organization that is founded on the belief that international student exchange promotes understanding, respect, and goodwill among people of all nations. Our program allows students from all over the world to become familiar with the American way of life by experiencing its schools, homes and communities. Some students stay for one semester and others for one school year. All students have their own insurance, spending
money, and pay for their own school supplies. It is a wonderful experience to share your culture, customs and American lifestyle, while learning about someone else's. You too can help make the world a smaller place. If you would like to open your home and heart to an exchange student, or have any questions about the exchange program, please contact Julie Weber @ 618-539-6057, your local representative.

Whereís St. Patrick When You Need Him?

The Denver Post published an article (6/26/08) titled "Neopaganism growing quickly." The article claims that practioners of pagan religion are doubling every 18 month. According to the Pew Forum their numbers represent .4 percent of the population. Muslims come in at .6 percent and Buddists at .7 percent. Paganism is difficult to define. It usually includes those who follow some of the beliefs and rituals of the Druids and Wiccans. They observe rituals for healing, divination, marriage, lunar and solar cycles and the passage of time. Neopaganism tends to be infused with a lot postmodern ideas such as: Truth is what you want it to be; nature is sacred; all religions are good, etc. St. Patrick confronted many of these same ideas and practices long ago in the British Isles.

Get Registered to Vote




If youíve turned 18 or moved recently, you need to register in order to be able to vote in the upcoming November elections. Included in this newsletter is a voterís registration form. We urge all our members to take the opportunity to vote. Mail the forms to one of the following address (depending on which county you live in). More forms are available in the narthex. Click here for the registration form.
MADISON

MARK VON NIDA
MADISON COUNTY CLERK
Address: 157 NORTH MAIN STREET, ROOM 109
EDWARDSVILLE, IL 62025
Phone: 618/692-6290

Email: mavonnida@co.madison.il.us

ST. CLAIR

BOB DELANEY
ST. CLAIR COUNTY CLERK
Address: 10 PUBLIC SQUARE
BELLEVILLE, IL 62220
Phone: 618/825-2380

Email: elections@co.st-clair.il.us

Prayer Chain
"What a privilege to carry everything to God in prayer," to follow His command: "Be faithful in prayer" (Rom. 12:12). Good Shepherdís Prayer Chain is in its 21st year and it includes 33 families who receive and make phone calls and PRAY when a special need arises. Prayer is trusting God, putting our cares, concerns and sins into His divine hands and accepting the peace and forgiveness He alone provides. He is faithful to hear and to answer our prayers. Be a part of the Prayer Chain or request a prayer by phoning the church office at 344-3151 or Carolyn Ashcraft at 345-4260.