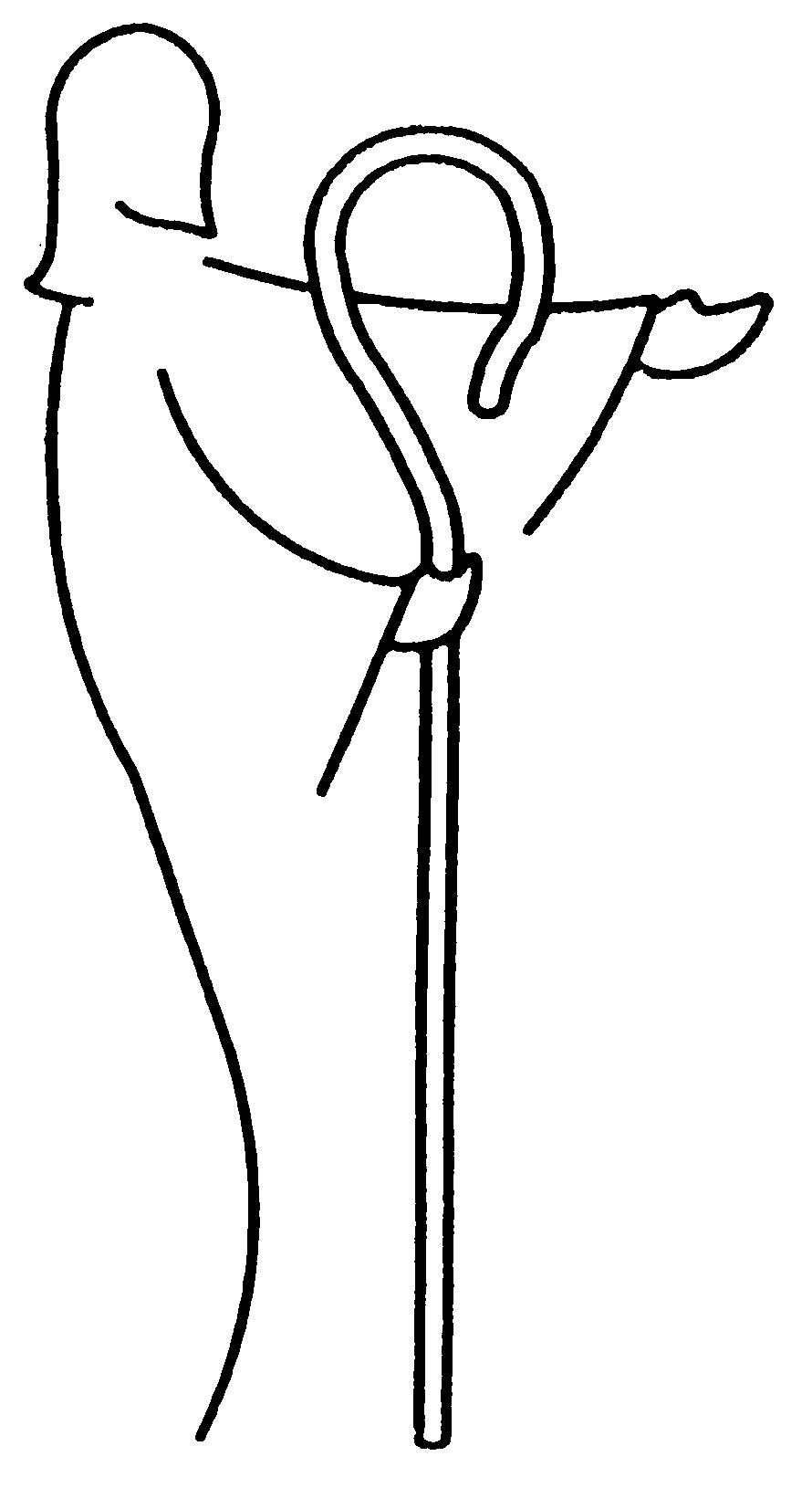 Love in Action
Good Shepherd Lutheran Church
1300 Belt Line Road Collinsville Illinois 62234
618-344-3151 (Church) 618-344-3153 (School) 618-344-3378 (Fax)
Pastors M. Walther Vol. 30 No. 8 August 2007
---
A Letter from a Member
Worship attendance in America has been on the decline for twenty years. There are probably many reasons for this. People are very tired after both husband and wife have worked all week and then need to tend to the chores of the household. There are also many activities that keep people busy on weekends. But there is a reason why God commanded the Israelites to "Remember the Sabbath Day by keeping it holy" (Exodus 20.8). Jesus also said, "He who is of God hears Godís words" (John 8.47). Christian worship and Bible study are important opportunities that God gives us to grow in faith. Without them, faith begins to dry up. Please read the letter below from one of our younger members. This is an honest self-evaluation that I wish everyone would recognize. Notice especially how this person recognizes the effects of not being in worshipÖ
Pastor Walther,
I am sorry that it has taken me a couple weeks to respond to your phone call. I am back in school and working 50 hours a week. I know that I haven't been to church in a long time. I'm going to spare you the excuses. I can really tell a difference in my mood and behavior now that I haven't been going to church. I am very impatient and I feel a lot of resentment towards people (this is a story in itself). Every Sunday that I skip church I promise myself to go the following Sunday. As you see this has not worked for me. I promise you that I am going to try to be better. Please do not think bad of me.



All of us can admit to this struggle. St. Peter said, "Beloved, I beg you as sojourners and pilgrims, abstain from fleshly lusts which war against the soul" (1 Peter 2.11). But that is why God sent His Son to suffer and die for our neglect. That is why He continues to send servants of the Word to shepherd us back to the good pasture. God is extremely patient and full of compassion. His gifts are always offered and are ready to lift us up again.

Even as a little boy I remember not wanting to go to church and Sunday school. "Why do we have to go to church and Sunday School every Sunday?" I thought. But I can also vividly remember the times when I went to church with a bad mood and left with a good mood. Thereís just something good about being in church even if you have to drag yourself to get there. I suppose thatís what the enemies of Christ notice when they said about the apostles "Now when they saw the boldness of Peter and John, and perceived that they were uneducated and untrained men, they marveled. And they realized that they had been with Jesus" (Acts 4.13). Pastor Walther

Our Attitude Toward Money


Financial Management Series

Attitude is vital. While it is important to have a good budget, to be wise investors and to control credit, what matters most is our attitudes toward money and our relationships with money. Do we possess possessions or do possessions possess us? The first step toward ensuring that possessions do not posses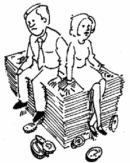 us is acknowledging Godís control over our money. God has your heart. Does He have your wallet too? You canít compartmentalize the Christian life. Our relationship with Christ impacts everything we think and do, including our money management.
Money can be Satanís best tool to deceive Godís people. Are we deceived into thinking that money is the ultimate answer to all our problems? Having money and possessions can make us proud, and it can replace God as our security. In the Parable of the Sower, Jesus said: "...the deceitfulness of wealth chokes [the Word] making it unfruitful" (Matt. 6:22). Godís word tells us to choose between God and money. "No one can serve two masters. Either he will hate the one and love the other, or he will be devoted to the one and despise the other. You cannot serve both God and money" (Matt. 6:24). God calls us to choose, and it is His grace that makes us want Him more than money.
By itself money has no value. It is only worth the value someone gives it. For some, money represents power and security. Many view the amount of their investments and the number of their possessions as the determining factor of their value and worth. Money is looked upon as an end rather than a means. To the world, money is lifeís report card and source of all happiness. Godís stewards know His gifts are for our good. "Every good and perfect gift is from above coming down from the Father..." (James 1:17). As faithful stewards we see money as a means to provide for our needs and as a tool we use to further the kingdom of God.
Articles in This Series
Introduction: Personal Money Management Series (July)
1. Our Attitude Toward Money (August)
2. Financial Planning (September)
3. The Importance of Giving (October)
4. Controlling Debt (November)
5. Developing a Budget (December)
6. Investing (January)
Scholarships Distributed
The Scholarship Committee met in July to complete the scholarship distributions for the upcoming school year. This year, so far, Good Shepherd has offered a total of $32,890 for 15 families. The Scholarship Committee begins with the Biblical foundation of tithing. A tithe is 10% of our family income that we dedicate to God and to the work of His kingdom. Any Christian educational costs beyond that we are committed to paying. We also help families that have special needs and are trying to reach the goal of tithing.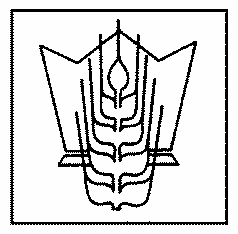 What is "Simply Giving"?
A Program by Thrivent Financial for Lutherans
"Simply Giving" is an automated giving program designed to help conveniently and consistently give to Good Shepherd's general fund through a preauthorized transfer from your bank account directly to Good Shepherd's bank account.
Your giving is strictly confidential.
Your giving will be transferred on the date you designate and as frequently as you designate.
You can change the amount or transfer date of your giving at any time.
Especially during the summer months our level of giving traditionally drops off. "Simply Giving" helps keep up giving through this time of travel, vacation and other activities.
"Simply Giving" applications are available in the Narthex and in the Church Office. If you have questions please contact Parish Administrator, Marty Hoffman in the Church Office 344-3151.
Thrivent Financial Adds to Our Membersí Donations
Thrivent Financial for Lutherans members (benefit) age 16 and older are eligible to participate in the GivingPlus program. Thrivent Financial has earmarked $27.5 million for the GivingPlus program. Using those funds, we will contribute $1 for every $2 donated by members to an enrolled Lutheran organization.
Members can donate to any eligible and enrolled organization they choose.
Members can donate to as many eligible and enrolled organizations as they choose, but Thrivent Financial will only provide supplemental dollars to two organizations per year.
Thrivent Financial will supplement $1 for every $2 donated by members up to a $300 maximum supplement to each organization.
Donations can be for any amount up to $600 (or more).
Members can make multiple donations (i.e. monthly, quarterly, etc.) to the same organization in a given year and have the supplemental dollars provided when the paperwork is received and processed, however the donations will only be supplemented up to the $300 maximum supplement.
A monetary gift of cash, check or money order will be supplemented by Thrivent Financial. Stock or mutual fund share transfers are also eligible.
Checks need to be made payable to Good Shepherd Lutheran School in order to be matched.
More information on how individuals can participate in this program will come in next monthís Newsletter.
Special bonus for volunteers
When a member contributes 25 or more hours of volunteer service to an organization that they have supported with an eligible GivingPlus gift, Thrivent Financial will contribute an additional $25.
Congregational Life
July 29, 2007, Farewell Potluck for Vicar Bobby and family after the 10:30 a.m. service. Please bring a side dish (salad, vegetable, pasta, rice, etc.). Meat, bread, beverage, and dessert will be provided.
August 5, 2007, Cookie and Punch Reception for Pastor Hemenway after the 3:30 p.m. service. If you can help bake cookies for the reception, please contact Kathy Hanke @ 692-1912.
Teacher Installation Reception in the narthex following all services on August 25 and 26.
Sixtieth Wedding Anniversary
The children of Lew and Ann Eckert invite you to join them in celebrating their Sixtieth Wedding Anniversary with an open house on Sunday, August 5, 2007, 2 Ė 5 p.m. at the Senior Citizens Center (Village Hall), 153 North Main Street, Glen Carbon, IL No gifts please.
25th Anniversary
We take time in this newsletter to recognize Jeanette Simpson who will observe her 25th anniversary as Good Shepherdís church secretary on August 2. We appreciate all that she does to make the office run smoothly. Please take the opportunity to say thank you. We wish her Godís continued blessings. THANK YOU, JEANETTE!
Lunch Bunch
We will meet on the church parking lot at 10:15 a.m. on August 21 to go to Wittmond Hotel in Brussels. Call May Preuss at 288-9525 or Wilma Mitchell at 345-7123 before August 19 to make a reservation.
VBS Thanks
Thanks to all who helped make our "Quest for Truth" VBS such a success. The Lord blessed our efforts with 200 different children taking part in our week. Pray that the Lord would continue to bless the seeds that were planted during that week.
Church Picnic
Despite hot & humid weather, everyone attending the picnic had a wonderful time. Thanks to the Boldís for the McDonaldís donations, Jim Kruta for the sound system, Jenell Wright for the wonderful music, & all the boards & organizations for the wonderful food & activities.
Official Acts
Baptisms (Children): Jack William Phelps, Cortlan River Dellamano, Sophia Catherine Waitukaitis
Baptism (Adult): Shima Lawson
Confirmation (Adult): Shima Lawson, Timothy Edward Meister
Received Through Transfer: Lori Hohenstein from St. Paul, Des Peres, MO
Marriages: Daniel Joseph Schubert and Dianne Dianne Elaine Griffith; Luke Allen Lawson and Shima Shegeft; Jeffrey Thomas Moeller and Jeannine Elizabeth Tiemann; Jason Michael Trufant and Cara Elizabeth LeMaster
Funerals: Pamela Lee Lukens, Bruce Nesbit
Souls: 1,672 Comm.: 1,354
Lutheran Women in Mission
Thursday, August 2nd - Our monthly meeting begins at 6:45 p.m. with a social time in the Fellowship Hall. Our program will highlight the July LWML Convention . Debbie Wudtke, our Zone delegate along with Brenda Schoenbeck, our District President, and other members, will share their experiences. Please check the LWML bulletin board on the way to the Fellowship Hall for pictures and the 2007-2009 commitment to missions world wide.
Mark these dates on your calendar:
September 22-Fall Zone Prayer Breakfast at St. Paul, Troy
October 19-20- Fall retreat at Lake Williamson, Carlinville (registration forms are on the LWML bulletin board).
Layette Reminder- Items needed are: receiving blankets, sleepers, onesies, sweaters, and sweatshirts, soap, washcloths, and diaper pins.
Youth
F.A.I.T.H., SUNDAY, AUG. 5th Volleyball & Swimming, 1:00 p.m. at Schnickerís Pond. Make sure to bring your friends & your life jackets/noodles! ***Directions on Youth Board.

SUNDAY, AUG 12 ALL NYG TEAM

Stockholders Dinner Immediately Following Late Service. MANDATORY ATTENDANCE

Youth Groups (5th-12th grade)

All families of youth should mark their calendar for August 19th. This will be our annual Youth "Move Up" event. The "new" 5th graders will begin attending at that time and the current 6th and 8th graders will "move up" to a new group. Parents are especially encouraged to attend with their child(ren) to learn more about the youth groups and the ways that they can help.

Booster Basketball Booklet

The Booster Basketball booklet, an annual fund raiser for the Athletic Department, has room for ads until September 1st. The rates are full page $80, half page $40, fourth page $25. Businesses, individuals or families may participate. Call Mr. Bob Mayhew at 345-1405, Mr. Kyle Klemp at 334-6627 or at school 344-3153.

New Banner

In loving memory of Rev. & Mrs. Samuel Boda, their families would like to present a banner to the congregation of Good Shepherd Lutheran Church. We are grateful beyond words for the precious gift our parents were to us. Since Dad always preached a strong message of Christís Love for Godís people, we chose the scripture passage from Romans 8.

"Nothing in all of creation can ever separate us from the Love that is in Christ Jesus, our Lord."

The banner was carefully handmade by the talented Shirley Wentzel at the familiesí request and can be used any time of the church year when Christís Love for us is the emphasis!

We rejoice that our earthly father, who emanated our Lordís Love so deeply and shared it so generously with all of us, is basking in the splendor of our Risen Saviorís LOVE!!! Gratefully, in Jesus, Phyllis Jarabak

Standardized Dress Re-Sale Shopping Spree

Good Shepherd's 7th Grade Cadette Girl Scout Troop #293 will be hosting a standardized dress re-sale shopping spree. On August 11, 2007 from 10:00 to 2:00 in the School's Cafeteria is where you will find the shopping spree mall. On August 7, 2007 girls' and boys' standardized dress (tops, bottoms and belts) will be collected to make this sale a success. There will be a standardized dress collection station located outside the gym during the 2007/2008 school year registration. After the sale all unsold items that we have still will be donated to the Goodwill. Not only are items needed but so are shoppers so please do not forget to mark your calendars! All sales are final. Cash and checks only. All monies collected will be divided equally between Good Shepherd School's Scholarship Fund and the 7th grade Cadette Girl Scout Troop #293.