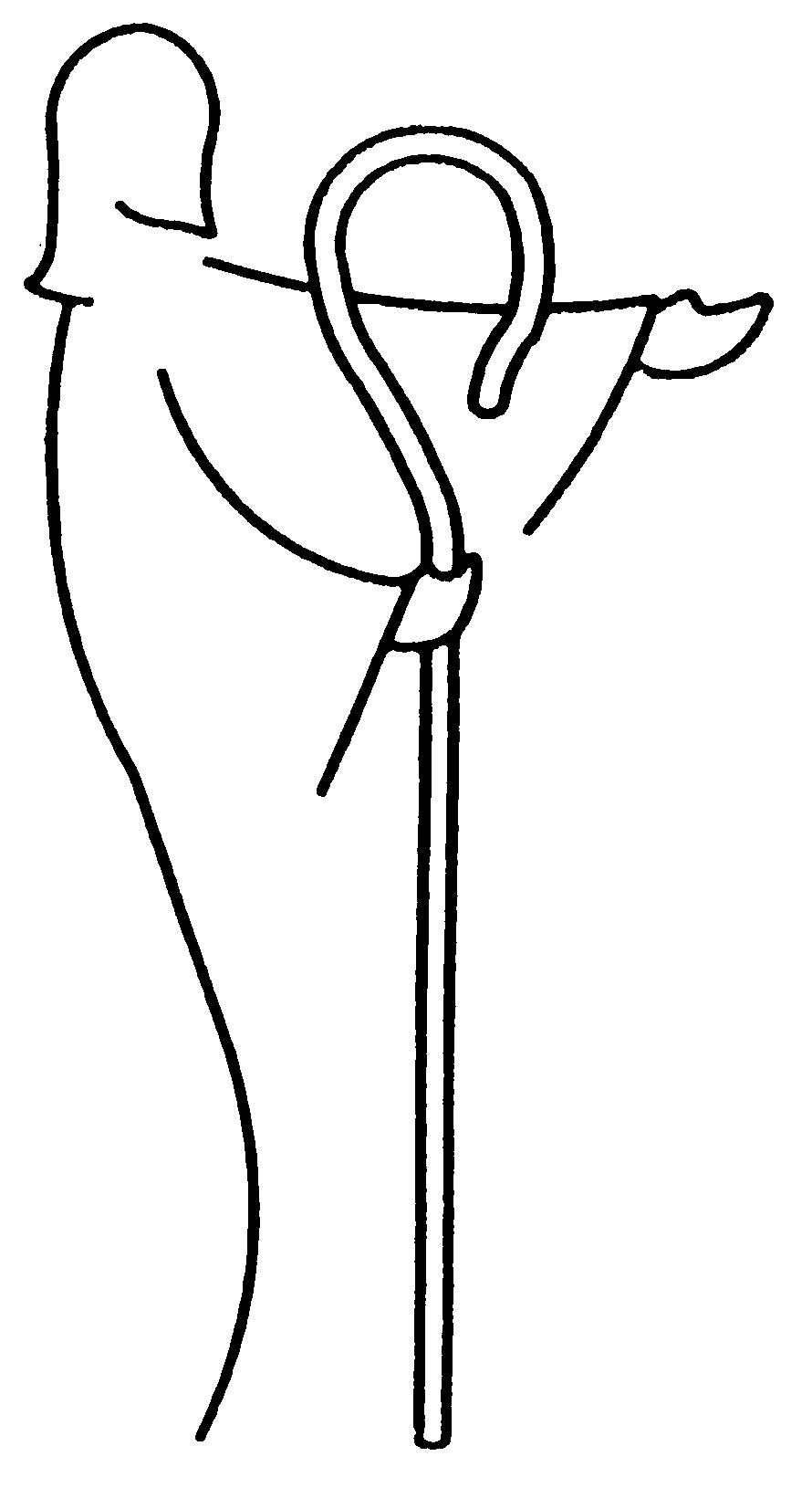 Love in Action
Good Shepherd Lutheran Church
1300 Belt Line Road Collinsville Illinois 62234
618-344-3151 (Church) 618-344-3153 (School) 618-344-3378 (Fax)
Pastors M. Walther & P. Hoft Vol. 29 No. 8 August 2006
---
Greetings in the Name of Christ!
Well, it is that time where, unfortunately, I have to say goodbye to all of you and go back to the seminary for my final year of school. I would like to take this opportunity to say a huge 'Thank You' on behalf of Karen and myself. To say this past year has been a joyous experience would be a huge understatement. We could not have enjoyed our time here any more than we have, it's been so wonderful! I was rummaging through some things in my office the other day and I came across a note I had sent to the Vicarage office at the seminary this past February. I told him that regardless of what he has heard from other vicars there is no possible way that any vicar in my class is having as good of an experience as I am thanks to the pastors and all of you. And things have only gotten better since I wrote that! It has been a true blessing to serve here this past year. I have learned so much while I have been here that I almost feel like a different person than when I arrived last August. I know that may sound dramatic but it really is true. You can't go through an experience like the one I have had and not be changed for the better. What a blessing you all have been to us! It has been wonderful getting to know you and I thank you for your patience with me while I am "learning the ropes." I still have quite a ways to go but you have helped me to grow in so many areas.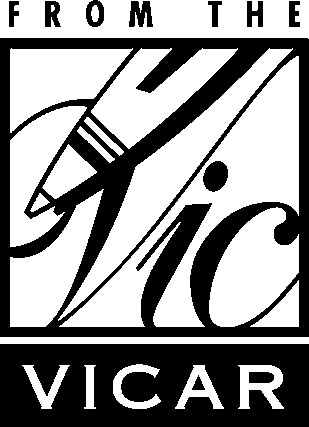 I have so many people that I would like to thank for all they have done (sounds like an Oscar speech doesn't it?) but unfortunately this space doesn't allow for it. However, I must thank Pastor Walther and Pastor Hoft for their guidance and friendship during the past year. To study under two men who are both talented as well committed to the Word of God and the Lutheran Confessions has been a tremendous blessing. It has also been very beneficial to watch two guys who are so steady and clear headed when it comes to dealing with potentially emotional situations. Apart from all of the learning I have done while watching them (planning funerals, mapping out Bible studies, making calls, hospital visits, advice on sermons, etc., etc., etc.) I have also just flat out had a good time with them. Even when things are crazy around here we always seem to laugh about something and I will miss that.

I would like to thank Marty Hoffman for all he has done for me during the course of this past year. Good Shepherd is SO blessed to have a guy like Marty around! It has been a treat to work with both Jeanette Simpson and Carlene Whitehead. Not only are they fun to be around but they are both very instrumental to the church and the "behind the scenes" activity. I also have to thank Carol Walther for helping out in just about every area of ministry around here. She is an integral part of the Good Shepherd team and her enthusiasm for church work is a joy to watch. Unfortunately Erik Loza and I just got to start working together before I had to leave but I can tell that he is going to be a blessing here and I wish that we could have spent more time together.

Again, thank you so much for your kindness, compassion and encouragement during my time here. You are all truly unique (in a good way!) and a wonderful group of people and I pray that God will continue to bless you in the future. And I would like to leave you with the one theme I tried to proclaim the most during my time here: God is love and nowhere is that love more apparent than in the cross and resurrection of His Son Jesus Christ. God bless you all. Vicar and Karen Hemenway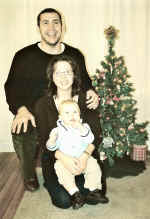 Welcoming Vicar Bobby
On August 5th and 6th we will have a special induction ceremony for Vicar Samuel Bobby. Vicar Bobby and his wife, Erica, come from South Dakota. They met and married while studying at Black Hills State University. Sam majored in speech communications and Erica in English. One of Sam's professors urged him to start going to church, and that eventually led him to consider studying for the ministry. While doing language study in Germany one summer, he decided that he should begin preparing for the ministry. For the last two years he has been studying at Concordia Seminary in St. Louis. Erica also teaches at Sanford Brown College. They have one son, Judah, who is a year and half. We are glad that Vicar Bobby can come to Good Shepherd, and we look forward to working together in the ministry and continuing his pastoral formation.
Sunday School News
Sunday School Rally Day is August 27th. All children (parents are welcome, too) will meet in the gym from 9:15-10:30 A.M. Come see what new and exciting things are coming to Sunday School this fall. The new Sunday School teachers will also be introduced.
If you have an old "ViewMaster" toy sitting around your house please consider donating it to the Sunday School. The preschool department could use several to view pictures of the Sunday School stories in the new curriculum.
Military Father of the Year
Mike Musegades was surprised on June 9, '06 to be honored as "Military Father of the Year," by the Father's Center, an outreach of Lutheran Child and Family Services of IL. At the Belleville Fischer's Restaurant banquet he was cited as a remarkable man, a tender hearted husband and a great father to his two daughters. Mike's awards and ribbons [31 on his uniform] are numerous. He has experienced two major war fronts; as a military career helicopter pilot and in facing cancer. In accepting the award, Mike said his faith in Christ has sustained him throughout his life. When Mike retires, he plans to attend Concordia Seminary. Congratulations, Mike! Well deserved!
Youth – Move Up Meeting
All youth (5th grade through high school) and their families are invited to attend a cook out on August 20. Hot Dogs and hamburgers will be served at 6 P.M. We encourage all parents to come and find out what's happening with our youth groups and how you can be involved. Sr. High parents will hear about the upcoming National Youth Gathering in Florida in 2007.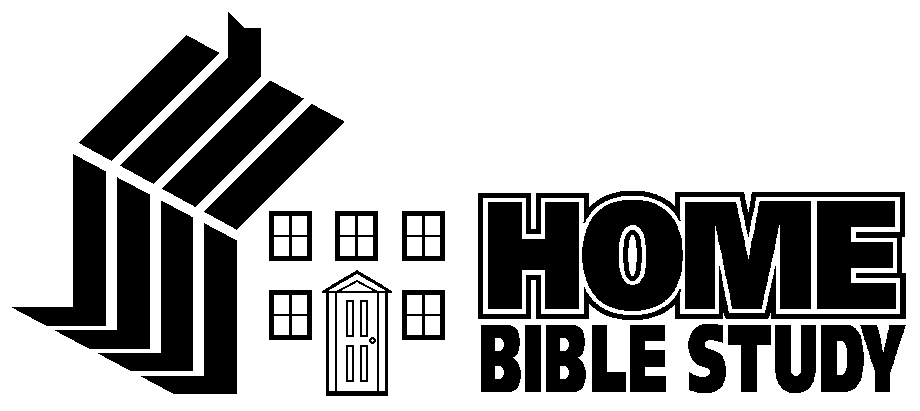 Home Bible Studies
Good Shepherd would like to offer everyone the opportunity this fall to join a Home Bible Study group in order to grow in God's Word and to help others grow in Christ. This year we will be studying the parables of Jesus.
What's Involved? The pastors and group leaders will organize the groups taking into consideration your location, preferences, and other factors. Groups of 8-10 will meet once a month for Bible study and fellowship from September to May. Each group will use a special Bible study prepared by one of the pastors or vicar based on a monthly theme.
Sign-up now (please indicate your meeting time & age group preferences) and we'll contact you in August with further information about your group. Sign-up sheets are available in the Narthex or go to www.goodshepherd.org.
We are making every effort to make this a truly uplifting, not intimidating, opportunity to grow in faith. Give it a try. You've got nothing to loose and everything to gain!
Booster Basketball Booklet
The Booster Basketball Booklet, an annual fund raiser for the Athletic Department, has room for ads until September 15. The rates are full page $80, half page $40, fourth page $25. Businesses, individuals or families may participate. Call Mr. Bob Mayhew at 345-1405 or at school 344-3153.
Unity Mission School Forum
What: Unity Mission School Forum
When: Sunday, August 13, 2006, 6:00 - 7:00 p.m.
Where: Good Shepherd Lutheran Church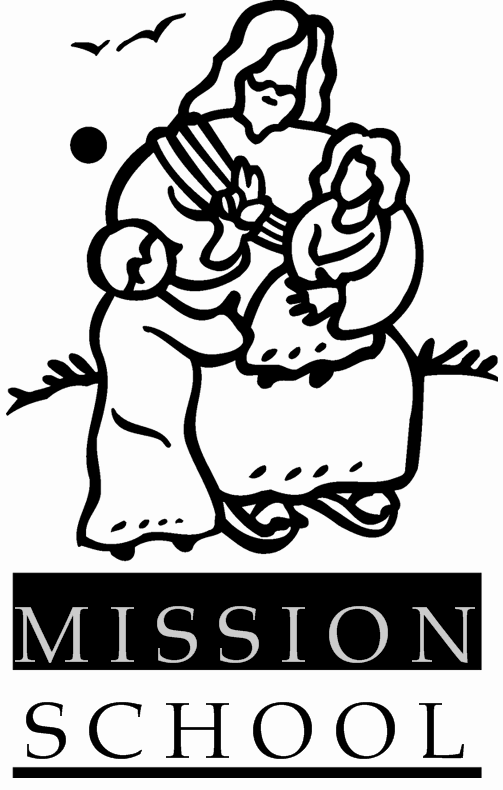 God has blessed the new school at Unity in the past three years. After next year they will be out of space. We need to consider a building program for new classrooms. The purpose of this meeting is to...

1. Share information about the school

2. Survey to see how much support might be available (They will not be asking for donations at this meeting.)

Please consider coming to this meeting to find out more about this mission school and how you can help.

Members Helping Members

Carlene Wirth recently placed a note in the church bulletin indicating her need for a small apartment with limited steps. She was hoping someone in the congregation might be able to steer her to a suitable place. Michael and Dawn Welsh saw the note, and gave Carlene a call. To help her out they purchased a condominium in Collinsville that met Carlene's needs. They also rented it to her for a price that she could afford. Carlene's response to this was "What a blessing this family has been to me. I cannot thank this family enough for making it possible with the help of God to have such a wonderful home. God bless the Welsh family."

Lutheran Women in Mission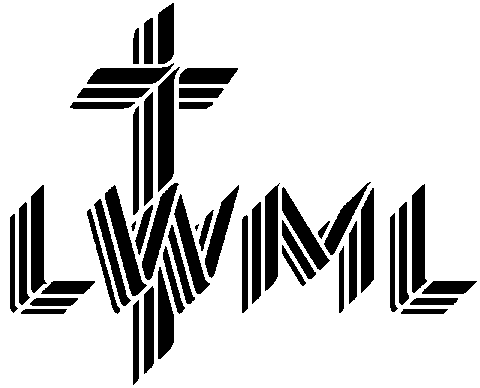 Thursday, August 3rd - Our monthly meeting, begins at 6:45 p.m. with a social time in the Fellowship Hall. Our program will highlight the Honduras Mission trip from this past April. This is a good time to learn more about this mission opportunity as plans are being made for another trip next year. You will need to sign up for the District Convention which is September 16 at Evansville. The registration fee is $20.00.
Layette Reminder- Items needed are: receiving blankets, sleepers, onesies, sweaters, and sweatshirts, soap, washcloths, and diaper pins.
Congregational Life
Blood Pressure Screening – 8/05 & 8/06.
Braille Workers – 8/10 from 1 to 3.
Teacher Installation and Reception – 8/26 and 8/27 – The teacher installation and receptions will be celebrated on August 26 and 27. The lemonade and cookie reception will take place after each service. Take time to meet and greet the 2006 GSLS Faculty and Staff.
Garden Bounty Sales – This will take place this summer in the narthex or outside on the sidewalk as garden bounty is available. If you have an abundance of garden produce and you would like to donate it to raise money for the food panty, please bring it to the narthex on Saturday or Sunday morning. We will have a produce basket and a freewill offering basket for those who can use the produce to donate what they feel is appropriate. [If you have a very large amount of produce, please notify the church office before delivering it.]
Magazine Subscription Sale Set
This subscription "sale" has become one of our school's major funding efforts. This effort will continue to grow if we renew last year's orders and seek a few new orders each year. The subscription rates are excellent! The sale will begin August 23. Please do not renew your subscriptions through the magazine or another mailing – even if they want you to think the school will receive credit for your renewal! Wait for the school's sale. The proceeds will foster the education at Good Shepherd. You may contact the school office, 344-3153. Your help is appreciated!
Entertainment Coupon Books
Back by popular demand…their back! Entertainment Coupon Books will be here in August. The coupon books do have coupons for $25.00 of free groceries at SHOP'N' SAVE, Papa Johns, The Melting Pot, Walgreen's, Target, Quizno's, all Pasta House locations, American Airlines, Bed Bath and Beyond, and many more. The price is $25.00 and the proceeds go to the eighth grade class trip to Washington, DC.
Lunch Bunch
On August 15th we will meet on the church parking lot at 11:45 a.m. and go to Bully's at 157 and Center Grove Road in Edwardsville. Please call Ruth Rankin (288-2897) or Wilma Mitchell (345-7123) before August 13th to make reservations.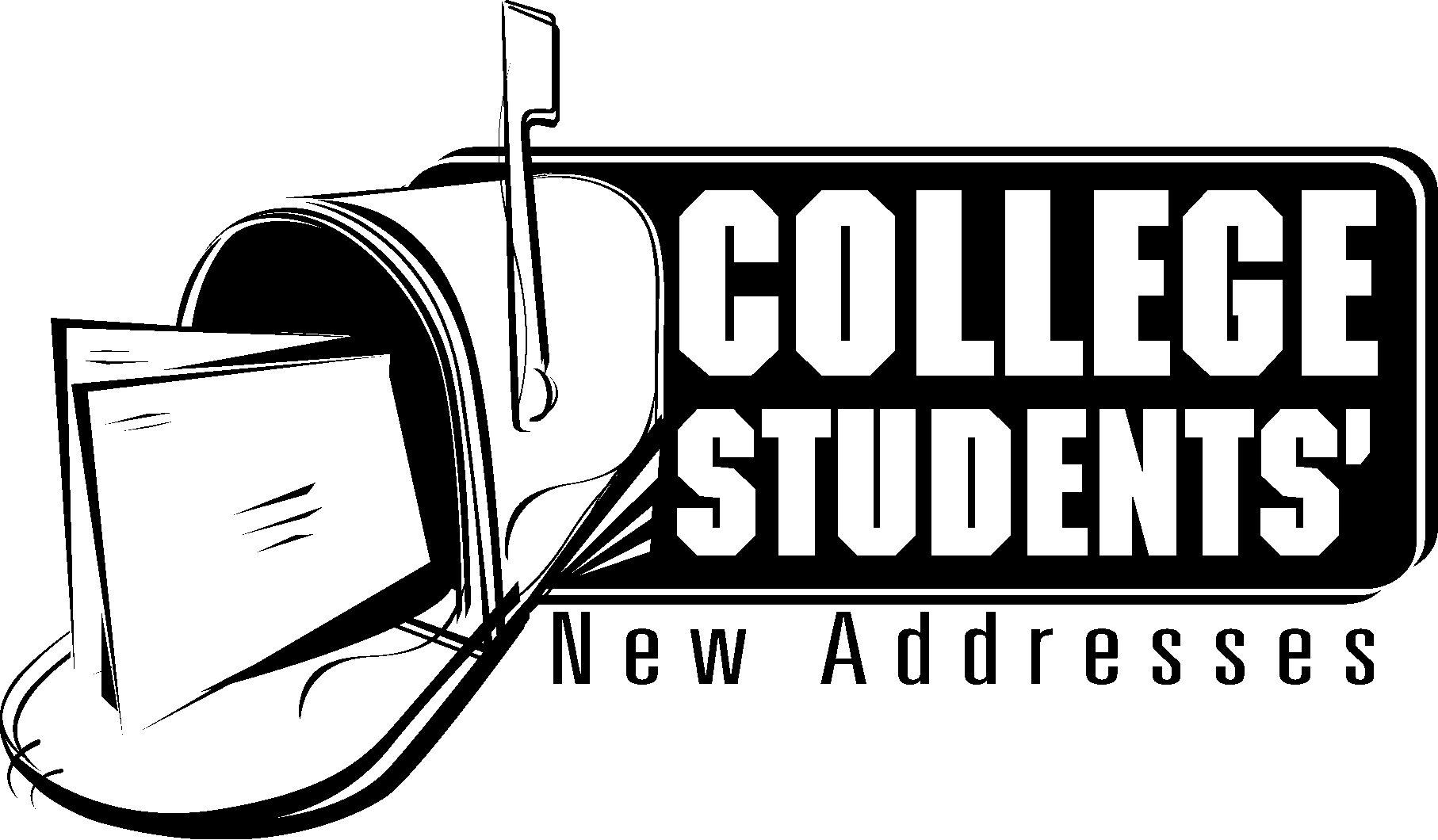 College - Time for Strengthened Faith?
Are you heading to college this fall? Or is your child, godchild or grandchild in college? The college years are a wonderful time of learning and growth. A new start in a place where no one knows you and you have no history. You can be who you want to be.
For me, college was a time when I came out of my shell. I learned about my strengths and my weaknesses. I met folks who thought a lot differently than I did and learned a lot from them. However, one thing was foundational during my time at the University of Missouri - Rolla: I was part of the Lutheran Student Fellowship.
Each LSF is unique, and each changes as students with different talents and abilities move through their college years. But the Word and Sacraments are central to all: Bible study, worship services, opportunities to talk about how we live our faith in the real world. There were also opportunities for service: singing in choir, serving on committees or boards, mission trips, servant events, teaching Sunday School... And there are opportunities to grow in friendship with other believers. I saw other folks who entered college with what seemed a reasonably strong faith, but they did not get connected to the body of Christ while they were in college: their faith withered and in some cases appeared to die completely.
LSF has grown since I was a member! Now there is an annual Confabulation, as well as mission trips, servant events, regional retreats and more! If you are headed to college this fall, contact your local LSF Chapter:
http://www.lutheranstudentfellowship.org/
If your college does not have one, go to the LCMS website http://www.lcms.org/ choose Directories and Churches to find the closest congregations to your college. Some congregations have active campus ministries but have not officially formed an LSF Chapter.
If you are a parent, godparent or grandparent of a college student, please provide the campus pastor or LSF chapter at the university with your student's name, address and phone number. Most chapters will be happy to personally invite other Lutherans to their events. On the web, you can learn the service times of the nearest LCMS church so you can attend together when you visit your child on campus.
Please also give your mailing address at college to LWML President Kathy Bohnet or the church office so you will be sure to receive the annual care packages sent by LWML. Sue H.
MOPS
Hello everyone it's that time of year again. MOPS is starting back up again and we need teachers for our MOPPETS. This position is only one Friday a month, from 8:45 -11:15 a.m. If interested, please call me Jennifer Maine at 345-9312.
Michael Card in Concert
Sunday, September 10, 2006, 6:30 p.m. at Zion Lutheran Church, 1810 McClintock Ave., Belleville, IL, 618-233-2299. Advanced tickets are $20, at the door $25. Available to the public May 1, 2006 at the following locations: Zion Lutheran Church/School, The Vinyard Christian bookstore & Leap of Faith Christian Bookstore.
Adult Confirmation Class Begins Sept. 20th
A Journey of Faith
One of the most unique things offered by Good Shepherd is a very good introduction and overview of the Christian faith. This class will be held on Wednesday evening from 7:00 to 8:30 p.m. If you know of anyone interested in becoming a communicant member of Good Shepherd, please urge them to call the Church Office at 344-3151 to find out more about the classes and to register.
Official Acts
Baptisms (Children): Gabrielle Elyse Jamruk, Ashleigh Grace Jamruk, Travis Wayne Markosian, Lexi Summer Johnson, Emily Grace Pinkel
Confirmation (Adult): Christopher John Jamruk, Tami Baenziger Jamruk
Received Through Transfer: Jamie Endorf from Zion, Tobias, NE
Marriages: Spencer Dean Wiggers and Sherry Lynn Rutz, Gregory Darvin Klein and Donna Rae Fritsch
Funeral: Bonnie Lee Cobb
Souls: 1,728 Comm.: 1,383
Ask the Pastor
Is It a Sin to Hate?
Hatred is an emotion – a strong dislike for something or someone. Whether or not it is a sin depends on the object of our dislike. In the Bible we are told that God hates sin. He hates idolatry (Deut 12.31). He hates those who practice evil (Psa 5.5). God's hatred is always directed toward sin. On the other hand the Bible also says that God is "slow to anger and abounding in steadfast love" (Ex 34.6). In many places believers are urged to hate the same things God hates. "Hate evil, and love good" (Amos 5.15). But God's people are to distinguish between the sin and the sinner. "You shall not hate your brother in your heart. You shall surely rebuke your neighbor, and not bear sin because of him" (Lev 19.17).
Hatred and anger are sins when they are directed against people without regard for God's love and the potential for forgiveness. Jesus said, "Love your enemies and pray for those who persecute you" (Mat 5.44). When our emotions cut off all hope of forgiveness and renewal, they have gone too far. God alone determines when that line has been crossed. That is why John says, "Everyone who hates his brother is a murderer, and you know that no murderer has eternal life abiding in him" (1 John 3.15).
It takes a lot of wisdom and patience to hate sin and yet love the sinner. However the key to this is found in Jesus. When we struggle with this problem, we need to remember how Jesus deals with us. He hates our sin, but He still loves us. His desire for our forgiveness was ultimately expressed in His own sacrifice on the cross. As we work with the vexing problems of life and how to keep our anger and hatred properly focused, we find strength to love even as He has loved us (1 John 4.19). Pastor Walther
Listen to the Lutheran Hour
The Lutheran Hour is broadcast every Sunday at 12:30 p.m. on KFUO AM 850. You can also listen to it online at www.lhm.org. You can also subscribe to the print version and have it e-mailed to you each week. Download past sermons and listen to them on your computer or mp3 player.
The Meyer Minute
Dr. Dale Meyer, President of Concordia Seminary, can share a short devotional thought for you each week. Subscribe to the Meyer Minute by going to www.daleameyer.com. Each Meyer Minute offers a brief Biblical message that is timely and uplifting.
GSLC Member Evacuated from Israel
Mr. Arny Friend was part of an archeological dig near the Sea of Galilee this summer when it was interrupted by fighting in Israel. Nine Concordia University students from three U.S. campuses were also taking part in an archeological excavation in Israel. They have left the country because of rocket blasts in Tiberias -- seven miles across the Sea of Galilee from where the students were working.
The students were among a group of 30 who left the United States July 2 for a six-week archeological excavation led by Dr. Mark Schuler, a professor of theology at Concordia, St. Paul. The group was working at an excavation begun in 1999 of the Byzantine city of Hippos at Kibbutz Ein Gev on the Sea of Galilee.
Vacation Bible School Thanks
Thanks to everyone who helped make our Vacation Bible School program such a success. More than 250 children "discovered the riches of Christ". Fifty unchurched families were contacted and invited to learn more about Jesus. What a blessing to have more than 85 volunteers help in some way to show Jesus to the children in our area.
The church picnic was once again a huge success. Thanks to all the boards and organizations who sponsored food and games and to all the groups who entertained. A very big thank you to everyone who helped set up and tear down.
VBS Pics