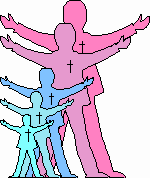 Love in Action
Good Shepherd Lutheran Church
1300 Belt Line Road Collinsville Illinois 62234
618-344-3151 (Church) 618-344-3153 (School) 618-344-3378 (Fax)
Pastors M. Walther & P. Hoft Vol. 26 No. 8 August 2003
---
Financial Responsibility
I have often wondered how charitable organizations spend the money that has been donated to them. It is true that financial reports can be very complicated, and that many people just arenít interested in them. But organizations that want to be trusted need to make every effort to show how they are using the funds that have been given to them. In this newsletter you will find a summary of our 2003-2004 Financial Guideline. Each year beginning in April our boards begin the process of trying to predict how much funding they will need to carry on their portion of the overall ministry of the congregation. The congregation approves the guideline at the June Voterís Assembly. We owe a special thanks to the board chairmen, Treasurer Tim Evers, and Parish Administrator Marty Hoffman, who work so hard to provide good financial oversight. We all work together to develop a God-pleasing financial plan for the upcoming year. Good Shepherd has also been blessed with many dedicated believers who generously give their offerings to the Lord. We pray that our management of these gifts will indeed be beneficial to many as we strive to use them in service to the Lord. The complete Financial Guideline is six pages. If you would like a copy, please call the Church Office (344-3151), and weíll be glad to send it to you.
Rally Day August 24th
Good Shepherd Sunday School will celebrate Rally Day on Sunday, August 24th. All children should meet in the Sanctuary. On August 31st all children will be meeting in their new classes for the 2003-2004 school year. We are always looking for new Sunday School teachers. This is both a challenging but also an edifying service to God. If you would be interested in teaching or helping, please call the Church Office (344-3151).
Adult Bible Study
Join us on Sunday mornings for Adult Bible Study. Currently we are examining the Book of Psalms. This is one of the most important and edifying books of the Bible. Together we are learning about the common needs of all human beings and especially the promises of Godís help and salvation.

All Youth Groups
Please dress for "water games" on Sunday, August 3rd. Youth groups are available for students in 5th & 6th, 7th & 8th, and high school.
Teacher Installation/Rededication Services
At church services on Saturday, August 23rd and Sunday, August 24th, there will be an Installation and Rededication service for the teachers of Good Shepherd Lutheran School, after which there will be a reception in the Narthex. What a wonderful opportunity to show our appreciation to these dedicated servants of God who not only teach our children what they need to know to prepare them academically, but who also show them how God's love is manifested through Christian living and service.
Be sure to stop and meet the new teachers, and to say a special "thank you" to them and to those who will continue their service at GSLS.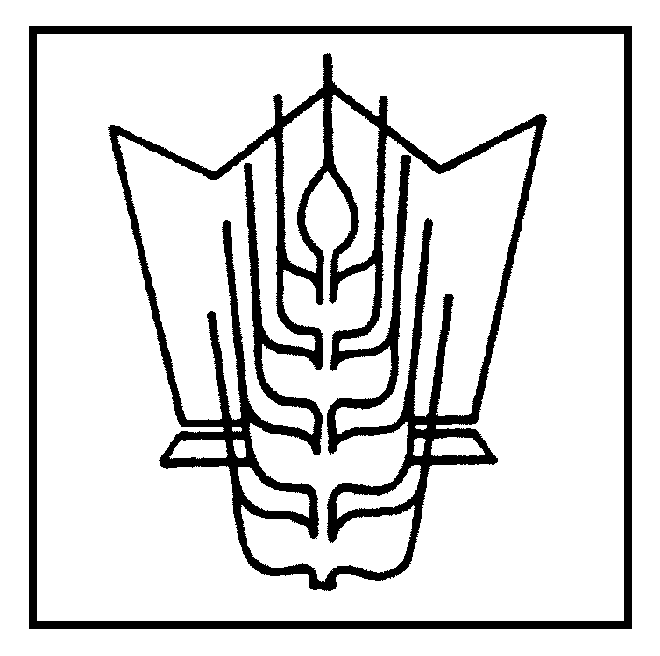 What is "Simply Giving"?
A Program by Thrivent Financial for Lutherans
"Simply Giving" is an automated giving program designed to help conveniently and consistently giving to Good Shepherd's general fund through a preauthorized transfer from your bank account directly to Good Shepherd's bank account.
Your giving is strictly confidential.
Your giving will be transferred on the date you designate and as frequently as you designate.
You can change the amount or transfer date of your giving at any time.
Especially during the summer months our level of giving traditionally drops off. "Simply Giving" helps keep up giving through this time of travel, vacation and other activities.

"Simply Giving" applications are available in the Narthex and in the Church Office. If you have questions please contact Parish Administrator, Marty Hoffman in the Church Office 344-3151.

Volunteer Ministry

Did you know that there are over 70 types of "volunteer" opportunities at Good Shepherd Lutheran Church? Although a few positions may require some special knowledge or background, the majority only call for a willingness to further God's kingdom through service to our Lord and Savior, Jesus Christ!

In December, 2000, a more formalized assimilation program was instituted at Good Shepherd known as "Every Member in Ministry." A booklet was created which describes the various volunteer opportunities, i.e. job responsibilities, length of service, time commitment, training needed (if any) and the benefits to the volunteers. The many ministries highlighted in this booklet are Worship, Music, Christian Education, Youth activities, Out-Reach and In-Reach, Crafts, Property and the Church Office. Copies of the booklet (along with Survey forms) are retained in the church office for your reference.

All members are asked to prayerfully consider where you might be of service to the Lord, either now or in the future, and then contact either the Ministry leader or the Church Office to volunteer your time and talents to His service.

Lutheran Women's Missionary League

Women of the church

- please mark the following dates on your calendars and plan to join us to celebrate God's love for us through His Word, prayer, devotions and good fellowship!

August 7th: Monthly meeting at 7:00 p.m. in the Fellowship Hall

We are privileged to have Quinten Nuttmann, second-year Seminarian as our speaker. He will talk to us about "The Call" - not only the Call to Pastoral service, but also how we are all called by God to positions in our lives. Come and hear this wonderful message from a young man who is dedicating his life to the service of our Lord.

September 4th: New Member Night at 7:00 p.m. in Fellowship Hall

There will be lots of exciting things on the agenda for this evening, including Mrs. Renee Gibbs who will speak to us on the Pro-Life Movement. Watch for more details in the September Newsletter.

September 19th & 20th: District Fall Retreat

The theme of this retreat, which is being held at Camp Wartburg, is "Climb Every Mountain" and is based on Psalm 121:1-2 "I lift up my eyes to the hills - where does my help come from? My help comes from the Lord, the Maker of Heaven and earth." For more information call Terri Blasingame at 344-0831 or come to the August 7th LWML meeting.

Menís Morning Bible Study

Join us each Monday morning for menís Bible study from 6:30 to 7:30 a.m. We are following the "Through the Bible" reading program which covers about 10 chapters of the Bible each week.

Good Shepherd Website

Have you looked at the Good Shepherd website located at www.goodshepherdcollinsville.org? Here you can find the electronic versions of the newsletters, news and information from the bulletins, sermons, Bible studies, and links to other good websites.

Parish Nurse Notes

This month let us consider "summerizing" our family. Here are a few tips to remember as the weather turns sultrier.

1. Remember to drink plenty of water or juices regularly. Babies are especially prone to dehydration; talk to your doctor on what fluids they can have and how much.

2. Wear a hat or put a bonnet on the kids. Remember to lather on lots of sunscreen 30 minutes BEFORE going into the sun with a SPF of 15 or more.

3. Break up all day events into smaller excursions. Young children and babies may not show stress until everyone is trying to unwind and fall asleep at night.

4. Apply mosquito/tick repellant, especially if you plan to be out in the woods or out after dark. Avoid the face, which might run down in to the eyes with sweat, or the hands of smaller children who like to put everything in their mouth.

5. Wear light clothing and change frequently to avoid heat rash.

6. Check the weather report for air quality indicators, especially if someone has a tendency towards asthma. (taken from the weather channel).

: "Go" There are no ill health effects expected, but continue to take any medications necessary for control.
Yellow/Orange
: "Caution" Limit prolonged outdoor exertion. Active kids and adults and people with respiratory disease, such as asthma, should limit prolonged outdoor exertion. Keep asthma rescue medications handy.
Red
: "Unhealthy" Avoid prolonged outdoor exertion, especially kids and those with respiratory diseases.

7. Have a great summer and enjoy the richness which God has given us.

Vickie Ridgeway, Parish Nurse

Positions Available

Day Care position open. Contact Karen Martin 344-3176 or 277-8342.

After School Worker needed. Contact Eric Semler 345-5947.

Scripture Readings for August

Official Acts

Baptisms (children): Taylor Renee Hawkes, 6/28; Tyler James Clover & Jordan Anthony Clover, 7/12; Charles Thomas Reed, Jr., 7/13; Owen Benjamin Szedlar, 7/19; Elijah Emil Wright, 7/20 Baptism (Adult): Amanda Jean Day, 7/20

Confirmation (Adult): Fredrick Donald Edmonds, Barbara Ann Edmonds, Henry J. Gerber, Scott W. Miller, Michael Richard Pinkel, 6/29

Profession of Faith: Denise Peludat, Jerri Lynn Vinnedge

Received Through Transfer: Richard & Kelli Huber from Village, Ladue, MO Restored to Active List: Tara Sminchak

Marriage: Daniel Patrick Kennedy and Cherise Ann Urish

Funerals: Sigmund "Sig" Bohnet, 6/20; Virginia Marie Bohn, 7/2; Harvey W. Graham, 7/14; Edna Elizabeth Hanratty, 7/15

Souls: 1,660 Comm.: 1,302

ILLINOIS MEMBERS OF

CONGRESS URGED TO
CO-SPONSOR MARRIAGE AMENDMENT

Illinois Family Institute is calling on U.S. Representatives from Illinois to sign on as co-sponsors of the proposed Marriage Amendment to the U.S. Constitution (H.J. RES. 56). This amendment, which thus far has the bipartisan support of 26 members of Congress, would define marriage as the union of one man and one woman.

While a number of states, Illinois included, already have similar language in their state laws -- usually in the form of a Defense of Marriage Act (DOMA) -- it is feared that those state statues could be overruled by the courts. For that reason, legal experts say, adding the Marriage Amendment -- with its precise definition of marriage -- to the Constitution is the best way to guarantee that a court decision in one state, creating a "right" to same-sex marriage, canít be used to force all the other states to recognize homosexual "marriages."

The actual language of H.J.RES.56 is as follows: "Marriage in the United States shall consist only of the union of a man and a woman. Neither this Constitution or the constitution of any State, nor state or federal law, shall be construed to require that marital status or the legal incidents thereof be conferred upon unmarried couples or groups."

At the time of this writing there are no Illinois House members signed on as co-sponsors.

WHAT YOU CAN DO: In the days just ahead, IFI will be contacting U.S. Representatives from Illinois, asking those members of Congress to take a stand for traditional marriage and to sign on as co-sponsors of House Joint Resolution 56. Your calls and e-mails are also needed to impress lawmakers with the vital importance of their expeditious approval of the Marriage Amendment.

Members of Congress can be reached through the Capitol switchboard (1-202-224-3121). Ask for your own representative and senators by name or give the operator your ZIP Code. For other contact information, including email and home district offices and phone numbers, visit the IFI Web site (www.illinoisfamily.org) and click on "Find Your Legislators."

Vitae Society Annual Benefit Dinner July 24, 2003

You are cordially invited to attend the 8th annual benefit dinner to help the Vitae Caring Foundation air pro-life TV and radio ads in the Belleville Area. The dinner will be held on Thursday, July 24, 2003, 6:30-9:00 p.m. at Fischerís Restaurant in Belleville. Plan to attend and make your reservations by Tuesday, July 22nd by calling 800-393-5791. If you would like to join us at the Metro-East Lutherans for Life tables, please call Ruth Walther at 277-5744, so that you can be at the reserved tables near the head table.

The guest speaker is Mr. Rick Horton. Rick played for the St. Louis Cardinals, the Los Angeles Dodgers, and the Chicago White Sox. Since his retirement he has participated in many pro-life activities as well as many other humanitarian efforts including the Fellowship of Christian Athletes and the Salvation Army.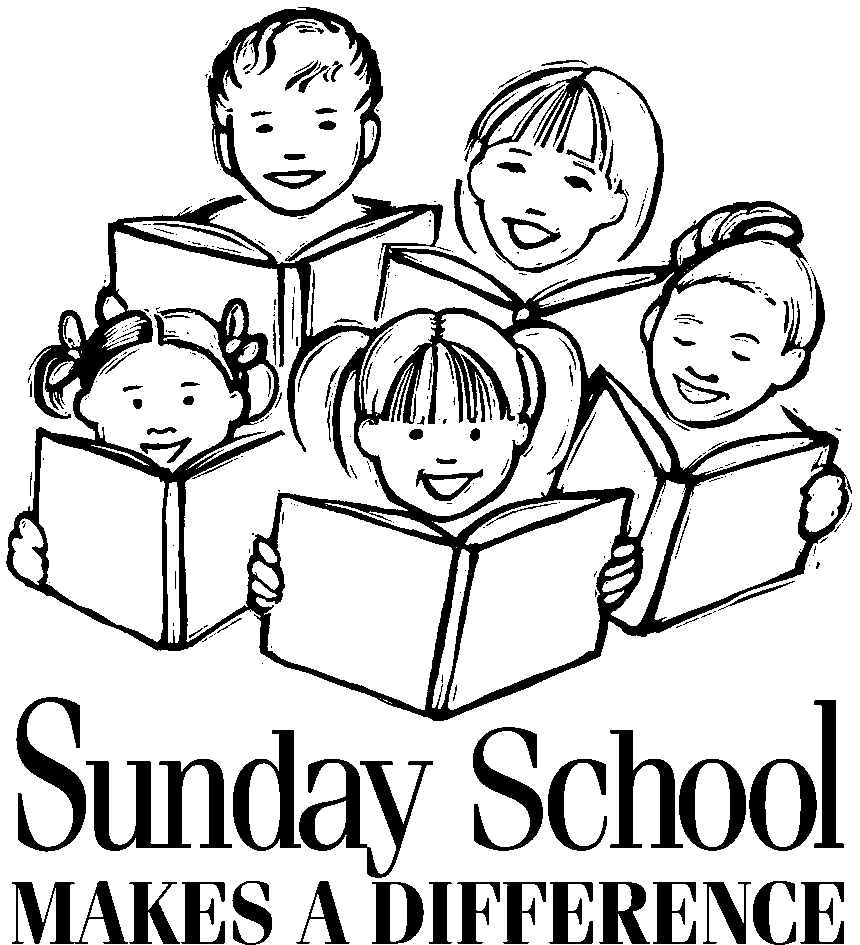 Toddliní to Jesus
Our Sunday School program will be expanding this fall with the addition of a class for one-year-olds and their parent(s) or other caregivers. This class will meet every Sunday from 9:15 to 10:15 a.m. The purpose of this class is twofold. It is an opportunity to nurture the faith of our little ones through play, prayer, and song. It is also a time for parents to be educated and encouraged in their role as faith models for their children. This class will be led by Bethany Hoft and Cyndi Voss. Watch for more details in upcoming newsletters!