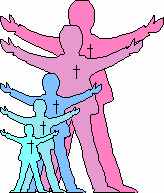 Love in Action

Good Shepherd Lutheran Church

1300 Belt Line Road Collinsville Illinois 62234

618-344-3151 (Church) 618-344-3153 (School) 618-344-3378 (Fax) Pastors M. Walther & P. Hoft Vol. 25 No. 8 August 2002

___________________________________________________________________________________________

The Yankee Stadium Prayer Service Controversy

The terrorist attack last September created many waves and ripples in our society. Increased security measures, military activity, and even church controversy. It is the latter ripple that I need to address. Many have seen newspaper articles, heard radio programs, and have seen television shows discussing the Lutheran Church-Missouri Synod and its involvement in the "Prayer for America Ė Interfaith Service" held in Yankee Stadium on September 23, 2001. On one side of the controversy there are many who say that we should not have participated in this service. On the other side there are many who say that we should have participated. I will try to summarize each point of view briefly.

Those who say we should not have participated point to the very popular false teaching that says all religions are valid in their own way and that we all are praying to the same God whether we are Muslims, Jews, Hindus, or Christians. A Muslim cleric at Yankee Stadium prayed, "We are one with members of faith, both Jewish, Christian, and others here today and those who are absent. We are believers." The modern term for this is "syncretism." It is an old problem that is reflected in the first of the Ten Commandments: "You shall have no other Godís before Me" (Exodus 20.3).

Those who say we should have participated point to the mission of the church to "Go and make disciplesÖ" (Matthew 28.19). They also remind us that Jesus ate with tax collectors and sinners, and that Paul preached on Mars Hill. They believe that District President Benkeís participation in this service was an opportunity to proclaim the Good News of Jesus. Included in Dr. Benkeís prayer was this sentence: "Those of us who bear the name of Christ know that You stood so tall when You stooped down to send a Son through death and life to bring us back together, and we lean on You today."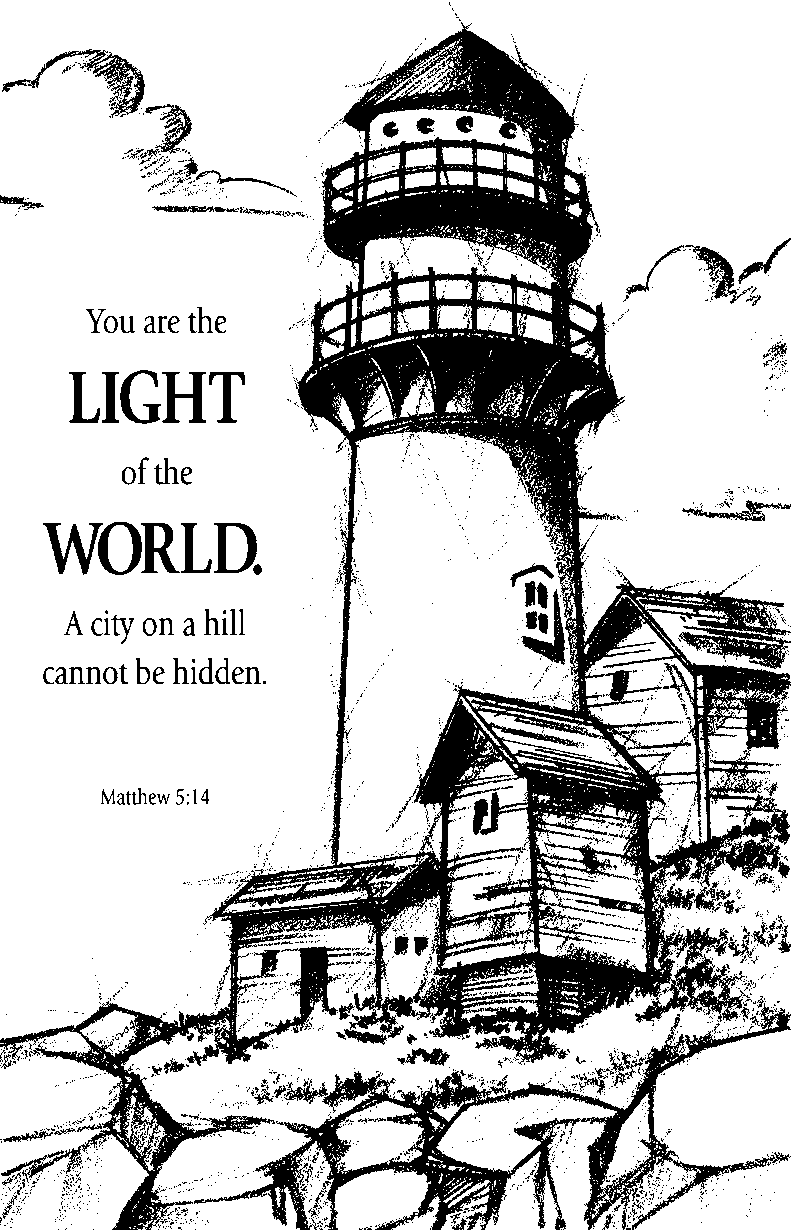 There is truth in both perspectives; they should not be contrasted against each other. Whether or not we should have been involved in the service is debatable. In any case this event was a great opportunity to proclaim Christ as the only hope for New York City and for the world. Unfortunately the overall impression was that Jesus is one of many ways to overcome such a tragedy. When Jesus ate with the tax collectors and sinners, and when Paul preached on Mars Hill, both specifically and powerfully pointed people to the one way of salvation in Jesus. Dr. Benke has already apologized that in the stress of the situation he could have been clearer. I appreciate this, and I know there are times when I could have been clearer in my proclamation of Christ.
I am confident that our Synod will resolve this controversy for the good of Christís kingdom. We will look to Godís word and trust that the Holy Spirit will guide us. Certainly the issue of Jesus being the only way of salvation has received more press than ever before! In the future our Synod will also need to find better ways to engage and interact with people of other faiths. As the problem of religious pluralism increases, Christians need to realize that we canít just be one among the crowd. We need to be the salt and the light of the world.

Bible Readings for August
August

New Testament

Old Testament

Luke

1 Timothy

Proverbs

Ezra

13.1-9

1.1-11

1

1-2

13.10-21

1.12-20

2

3

13.22-35

2

3

4-5

14.1-14

3.1-10

4

6

14.15-24

3.11-16

5

7

14.25-35

4

6

8

15.1-10

5.1-15

7

9

15.11-32

5.16-25

8

10

16.1-9

6.1-10

9

Nehemiah 1-2

16.10-18

6.11-21

10.1-16

3

16.19-31

2 Tim. 1.1-7

10.17-32

4-5

17.1-10

1.8-18

11.1-15

6

17.11-19

2.1-13

11.16-31

7

17.20-37

2.14-26

12.1-14

8

18.1-8

3.1-9

12.15-28

9

18.9-17

3.10-17

13.1-12

10

18.18-30

4

13.13-25

11

18.31-43

Titus 1.1-9

14.1-18

12

19.1-10

1.10-16

14.19-35

13

19.11-27

2.1-10

15.1-17

Esther 1

19.28-38

2.11-15

15.18-33

2

19.39-48

3.1-8

16.1-16

3-4

20.1-8

3.9-15

16.17-33

5-6

20.9-19

Phil. 1-11

17.1-14

7-8

20.20-26

12-25

17.15-28

9-10
Bible History & Catechism Classes Begin in August

Seventh and Eighth Grade students will begin their important studies in Christian doctrine beginning in August. Good Shepherd School students will receive their instructions during the first period of the day. Non-GSLS students will begin their classes on Tuesday, August 20th beginning at 6:00 p.m. This is a very special time of spiritual development, and we look forward to the blessings God imparts to those who hear His word.

Ushering Program

Good Shepherdís Board of Elders wants to get more people involved in ushering. To do this we are organizing teams of ushers who will serve once a month. We need eight ushers for each service. We would like to get high school students involved. At the present time we are looking for people to serve as usher captains. If you would like to serve as an usher or usher captain, please call the Church Office at 344-3151.

College Student Addresses

As students return to college this fall, we want to encourage them to get involved in college campus ministries. Often students donít realize how many other Christians there are like them. Campus ministries provide opportunities for worship, Bible study, counseling, and social activities. They can also help students avoid the religious and moral deceptions that always abound on campuses. Please send us the addresses and e-mail addresses of your students so that we can forward them to the nearest LC-MS ministry.

Easy Ed Macauley at Prayer Breakfast September 10, 2001

Please take the opportunity to join with others in Collinsville for the Collinsville Area Ministerial Association Prayer Breakfast at the Gateway Center, Tuesday, September 10, from 6:30 a.m. to 8:00 a.m. (sharp). The breakfast will feature Easy Ed Macauley, former NBA basketball great. The cost is $8.00. Tickets will be available at Bible Class and after worship services, or call the Church Office at 344-3151.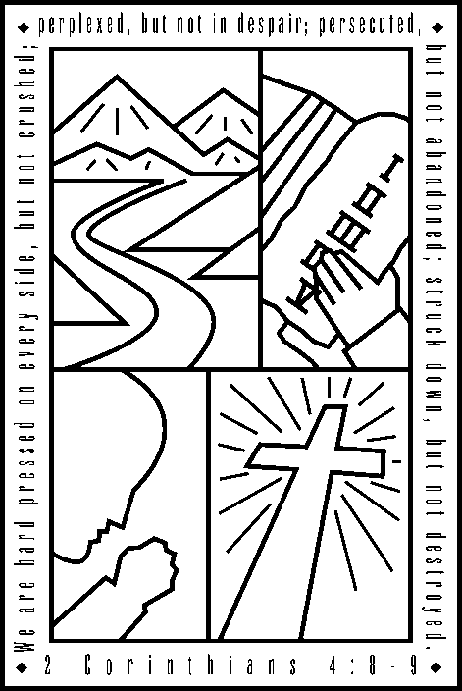 Menís Ministry
Good Shepherd is trying to expand its ministry to men. For a number of years we have had a morning Bible study for men. But we would like to expand these efforts to help many others. We would like to offer once a month meetings with breakfast at which we might be able to address issues particularly important to men. If you are interested in being added to a special mailing list for this menís ministry, please call the Church Office at 344-3151. Please watch the newsletter and bulletin for upcoming announcements.
L.W.M.L. News
You won't want to miss the next Lutheran Womenís Missionary League meeting on Thursday, August 1st at 7:00 p.m. in the fellowship Hall. Members of Good Shepherd, who recently returned from a mission trip to Cree villages in Northern Canada, will share their experiences with us. By the grace of God, LWML was able to make a substantial contribution to this VBS mission effort, and look forward to hearing about the impact of God's word on the children of these two communities. All ladies of the church are invited to attendÖ feel free to bring a friend!
Don't forget - August 15th is the registration deadline for the LWML District Convention being held on Saturday, September 14th at SIU in Carbondale, IL. Then cost is $15 per person. You may register for the convention at our next LWML meeting, or by calling Pat Hoffmeier at 288-3684.

Recycling

This is a reminder that cardboard is NOT allowed in our recycling program. We would also request that shredded paper NOT be put in the bins. It scatters over the parking lot when the bins are emptied. Your continuing support of the program is appreciated.

Peggy Anderson Moves to CPH

Good Shepherd member Peggy Anderson has recently been appointed the new Executive Director of Finance at Concordia Publishing House in St. Louis. Peggy is a graduate of SIU-E with a BS in Accounting, and holds a Certified Public Accountant Certificate. Peggy is married to Gene. Their son, Joe True, is a student at Illinois State.

Gathering for College Age Adults

The 2002 Lutheran Student Fellowship (LSF) Gathering "Walking in the Shadow of the Cross" will take place in St. Louis, MO, December 27-31, 2002 at the Crown Plaza Hotel. The Gathering is open to all college age adults who are looking for a place to grow in faith and share in fellowship. Speakers will include Rev. Todd Wilken, host of Issues, Etc on KFUO, Dr. Paul Maier, Dr. Louis Brighton, and more. Other features include workshops, worship, servant events, and entertainment. Find out more about LSF online

www.lcmscampus.org/lsf. Registration forms are in the church office.

Singles Retreat at Camp Cilca


August 16-18

Dr. David Bueltmann will be the featured speaker at the Central Illinois District Singles Retreat at Camp Cilca in Cantrall, Illinois. The cost of the retreat is $60. Schedule and registration form is available in the Church Office.

Good Shepherd Athletic Department
The Booster Basketball Booklet, an annual fundraiser for the Athletic Department, has room for ads until October 1. The rates are full page $80, half page $40, fourth page $25. Businesses, individuals or families may participate. Call Mr. Bob Mayhew at 345-1405 or at school 344-3153.
Official Acts
Baptisms (children): Brady Thomas Schiller, 7/6; Robert Lawrence Williams, 7/21.
Baptism (adult): Christina Marie Atkins, 6/19.
Confirmation (adult): Christina Marie Atkins, Curtis Lee Blood, Donna Chong Blood, 6/23.
Received Through Transfer: Richard, Sondra, Kaitlyn & Samantha Bickel from Holy Cross, Collinsville; Rachel Clayton from St. Paul, Concordia, MO.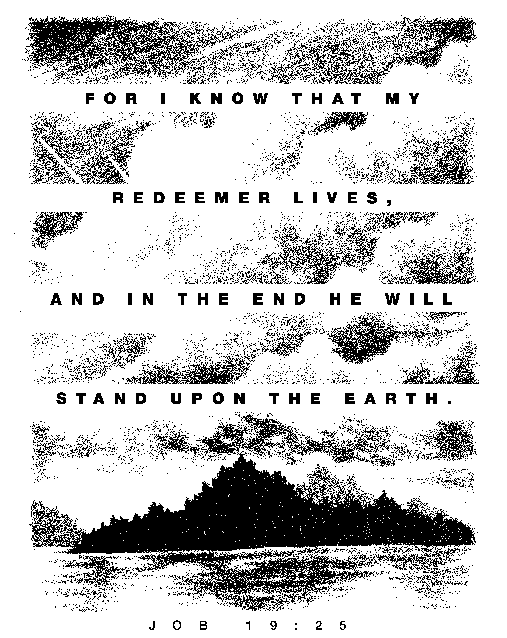 Profession of Faith: Amy Lin Blood, baptized soul; Kathleen Marie Clark & baptized child Alexandria Elizabeth.
Marriages: Raymond Eugene Barker and Tamara Elizabeth Kempf, 7/6; Kevin Lee Maly and Tamra Marie Bark,7/20.
Funerals: Evelyn Clara Klinge, 7/5; William John Lukowski, Jr., 7/8; Ronald Frank Gnaegy, Sr., 7/16.
Souls: 1,625 Comm.: 1,265
Are You a Captive?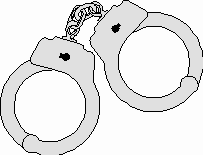 One of Spainís colonial leaders wanted to capture a warlike native chief. This chief was intrigued by the bell in the Spanish chapel and with metal in general. The Spanish leader promised to give the chief the bell if he would sign a peace treaty. The Spaniard also prepared a highly polished set of handcuffs and ankle chains. When the day came for the chief to receive the bell, the Spaniard convinced him to ride a horse to the peace treaty ceremony. He also invited him to "wear the metal," that is, to put on the polished handcuffs and ankle chains. As soon as he placed them on his wrists and ankles he was captured.
Have you been captured by the shiny allures of money, pleasure, excitement, etc.? Is your personal life in shambles? Is your family suffering? The Bible urges us to repent and come to our senses and "escape the snare of the devil, having been taken captive by him" (2 Timothy 2.26). There is only one key to unlock the shackles that the devil would have us wear. That key is Jesus. He said, "Most assuredly, I say to you, whoever commits sin is a slave of sin. And a slave does not abide in the house forever, but a son abides forever. Therefore if the Son makes you free, you shall be free indeed" (John 8.34-36).
Dear Jesus, forgive me for I have sinned, and I am a slave to sin. I know that You are the key to my freedom. Because You died on the cross You have forgiven my sins. Have mercy on me. Set me free to live with You. Bring me to Your church where I can constantly find assurance of forgiveness and wisdom to live my life as Your disciple and servant. In Your name I pray, Amen.