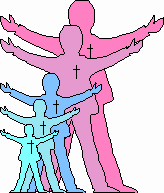 Love in Action
Good Shepherd Lutheran Church
1300 Belt Line Road Collinsville Illinois 62234
618-344-3151 (Church) 618-344-3153 (School) 618-344-3378 (Fax) Pastors M. Walther & P. Hoft Vol. 24 No. 8 August 2001
___________________________________________________________________________________________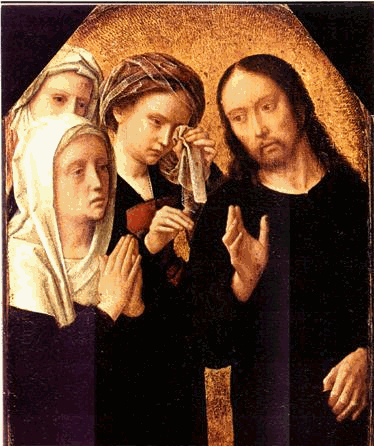 Christian Education is a Lifelong Activity

One of the most striking aspects of the work of Jesus was the time He dedicated to teaching. The Gospel accounts show Jesus constantly involved in teaching. The only story of his boyhood is that of Jesus staying behind in the temple to discuss Bible truth with the learned rabbis. When Jesusí public ministry began, He went from town to town and from synagogue to synagogue preaching the Kingdom of God. He taught from a boat. He taught in the open fields. He taught children. He taught adults. He taught large groups, and He taught individuals like Nicodemus and the woman at the well. He placed great value upon the hearing and learning of Godís word: "Man shall not live by bread alone, but by every word that proceeds from the mouth of God" (Matthew 4.4). "Therefore whoever hears these sayings of Mine, and does them, I will liken him to a wise man who built his house on the rock . . ." (Matthew 7.24). "Martha, Martha, you are worried and troubled about many things. But one thing (Godís Word) is needed, and Mary has chosen that good part, which will not be taken away from her" (Luke 10.41-42).

How about you? Are you growing daily in the grace and knowledge of our Lord and Savior Jesus Christ? (2 Peter 3.18) How much time are you spending reading the newspaper or watching TV compared to the time spent reading and meditating on Godís word? The answer to that question will probably also explain either the weakness or the vitality of your faith. "Faith comes by hearing, and hearing by the word of God" (Romans 10.17). As our summer season comes to its conclusion, and as we renew our efforts in Sunday School, Christian Day School, and Adult Bible Study, I urge you to seek the personal renewal of the Holy Spirit Ė to "read, mark, learn, and inwardly digest" Godís holy word. Make it your lifelong activity.

School Building Program Stewardship Emphasis

Beginning in August we will start a special stewardship emphasis for the school building program. Initially we will need leaders who can help organize and guide this effort. We will also have a special orientation meeting following the Saturday evening service on August 18 for thirty minutes (6:15 Ė 6:45 p.m.). We will also have an orientation meeting on Sunday, August 19, at 9:15 a.m. At this meeting we will have the opportunity to meet Rev. David Schmidt, who will explain the Biblical and spiritual aspects of the stewardship emphasis. Our last stewardship emphasis was called "Christ: Our Foundation." It was an exciting and uplifting experience for our congregation. The next emphasis will work to conclude the building goals for our Christian school.

College Student Addresses

As students return to college this fall, we want to encourage them to get involved in college campus ministries. The college experience is a wonderful opportunity to share our Christian faith with others. Often students donít realize how many other Christians there are like them. Campus ministries provide opportunities for worship, Bible study, counseling, and social activities. They can also help students avoid the religious and moral deceptions that always abound on campuses. Please send us the addresses and e-mail addresses of your students so that we can forward them to the nearest LC-MS ministry.

Donít Forget the Church Picnic Sunday, July 29
Following 10:30 a.m. Worship

Adult Inquiry Classes Begin September 19th

This Wednesday session will meet from 7:00 to 8:45 p.m. The class presents the basic teachings of the Christian Church in a lively manner. Opportunity for questions is provided in class as well as outside of class. No one is called upon to read or respond. Members are also invited to attend in order to review foundational doctrines. Please consider inviting a friend or neighbor to attend

So far this year 27 people have attended this class and as a result have become members of Good Shepherd.

Lutheran Womenís Missionary League

Please mark your calendars!!

August 2, the first Thursday, is the Monthly Meeting at 7:00 PM in Fellowship Hall. Our own Debbie Wudtke, District Young Woman representative, will share the highlights and her special view of the activities and actions taken at the National LWML Convention in San Jose, CA. She will give us important insight on the Mission projects we will be supporting over the next year through our Mite offerings.

October 20: Zone Prayer Breakfast, Saturday morning, 8:30 - 11:30 AM. Karin Semler will speak on "Involvement in God's Mission", with a special look at prayer as one of the ways we can become involved. Look for more information in the September newsletter.

Board of Congregational Life

The weekend of August 25-26 we will be honoring our GSLS teachers and Principal. Placards with their pictures and a brief profile will be displayed in the Narthex so that everyone can become acquainted with these dedicated leaders of our children. After their installation at the worship services on Saturday evening and Sunday, refreshments will be served outside on the walkway leading to the church offices.

2001-2002 Financial Guideline

A summary of the Financial Guideline for the upcoming year is included in this newsletter. If you would like a copy of the detailed guideline distributed at the June Voterís Assembly, please call the Church Office at 344-3151.

Lutheran Bowling

League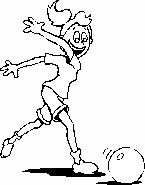 LBL meets approximately every other Saturday at 6:45 p.m. at Montclaire Bowl in Edwardsville. Anyone (men or women) interested in joining a team should call the church office (344-3151) or Carol Walther (346-1786).
Why We Oppose Embryonic Stem Cell Research
The following is a summary of a recent news release from Lutherans for Life.
National Lutherans for Life is opposed to embryonic stem cell research (ESCR) for three reasons:
ESCR necessarily involves the intentional destruction of a human life. Life is a gift from God, and it must not be arbitrarily destroyed to aid the life of another.
Secondly, as Christians we do not follow the utilitarian philosophy that says, "Let us do evil that good may result" (Romans 3.8). Because stem cells have the potential to cure disease and alleviate suffering, some people conclude that using them in this way is actually "pro-life." (But this position ignores the unborn that must die so that others can live.)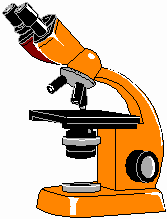 Thirdly, we oppose ESCR because there are other sources of stem cells. Stem cells are harvested from umbilical cord blood and adult stem cells from other sources. Much of this research is being passed over by the media. For more on this issue see

www.nationalreview.com/comment/comment-smith070901.shtml.

ESCR should be a concern for all Christians. The root idea is that certain human beings are disposable at the discretion of others. For more information about this and other life issues see:

www.lutheransforlife.org

AAL and LB to Merge

Aid Association for Lutherans and Lutheran Brotherhood have decided to combine their efforts to provide financial services for Lutheran families. Both are listed among the Fortune 500 companies. Together they will have almost three million members with almost $60 billion in assets under management. Instead of corporate taxes, fraternal organizations like AAL and LB distribute funds to Lutheran ministries. They also promote volunteer efforts of various kinds.

Dr. Hischke Returns from South Africa Seminary

Dr. Wally Hischke, Good Shepherd member, returned from South Africa recently after serving for three months as a professor at the Lutheran Theological Seminary Pretoria. Pastor Hischke reported on his work at Adult Bible Study on Sunday, July 16.

The Lutheran Church in South Africa consisted of both white Lutherans of European descent and black Lutherans of Africa. Since apartheid was abolished in 1994, these two church groups have merged, and they have one seminary in Pretoria. Currently there are 13 students, three full-time professors and a five-year curriculum. Students from this seminary serve in Lutheran congregations throughout South Africa and Botswana.

Dr. Hischke taught Introduction to Theology, Holy Land & Bible, Symbolics, and Systematics. He also tutored in Greek and Church History. He also enjoyed worship services and daily devotions with the students and professors. He asked that we keep the seminary in our prayers and seek opportunities to support the seminary with special offerings.

Mr. Dan Kostencki
New Principal at Metro East

Lutheran High School

Mr. Dan Kostencki will take up the leadership at MELHS following the service of Mr. Sig Bohnet. Dan and his wife Jean currently reside in Mt. Olive, Illinois where he has served as the Superintendent of the Mt. Olive public school system for the past 4 years. Previous to that he served as Superintendent of Schools in Belvidere, Illinois and as teacher and Superintendent in Madison, Illinois.

After 33 years as an educator and administrator, Dan decided to retire from public schools. Long ago, he decided to commit himself to serving the Lord within a Lutheran High School. To fulfill his qualification requirements, he has already begun his colloquy training to become an LCMS educator.

Dan and Jean have two grown sons. He and his wife are very active at Immanuel Lutheran Church in Mt. Olive, Illinois. Dan is an elder and substitute adult Bible study leader. We thank the Lord for bringing Dan to MELHS and we pray for his leadership there.

Social Ministry Needs Members

Do you believe that the Christian Church should work to protect, preserve and enhance life as well as proclaim the Gospel for eternal life? If so, please come join the Social Ministry Committee as it creates, plans and implements various life-benefiting programs such as Pro-Life support, food pantry, meals on wheels, Braille ministry, emergency aid for members and non-members, and health ministry. Our next meeting is August 9 at 6:30 p.m. The Health Cabinet meets at 7:30 p.m.

For you, brethren, have been called to liberty; only do not use liberty as an opportunity for the flesh, but through love serve one another. Galatians 5.13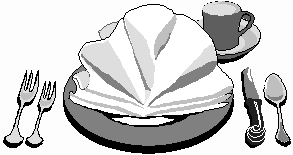 Collinsville Area Ministerial Association
Second Annual Prayer Breakfast
Tuesday, September 4, 2001

Please take the opportunity to join with others in Collinsville for the CAMA Prayer Breakfast at the Gateway Center, Tuesday, September 4, from 6:30 a.m. to 8:00 a.m. (sharp). The breakfast will feature recording artist Jim Weber. The cost is $8.00. Tickets will be available at Bible Class and after worship services, or call the Church Office at 344-3151.

Good Shepherd Athletic Department

The Booster Basketball Booklet, an annual fundraiser for the Athletic Department, has room for ads until October 1. The rates are full page $80, half page $40, fourth page $25. Businesses, individuals or families may participate. Call Mr. Bob Mayhew at 345-1405 or at school 344-3153.

GSLC Website Now Features Real Audio

Check out the Good Shepherd website at

www.goodshepherdcollinsville.org for Real Audio feeds. Each week the Sunday sermon will be available. To use Real Audio you will need to download the free version of their program. Once you get this set up youíll be able to enjoy sermons as well as other special presentations. The website also provides many different links to sites that might be of interest to our members. This newsletter, for example, can be viewed there.

Two New Bible Classes

Beginning July 24 there will be two new Bible classes to attend. Pastor Hoft will be leading a class using the Sunday School lessons for the day. If you have children in Sunday School, this would be a fine opportunity to study a subject that you can talk about with your children during the week.

Pastor Walther will be leading a study of World Religions and Christian Denominations. There are many different views of religion. Do you understand the differences? Learning about other religions enables us to communicate our faith to others.

Official Acts

Baptisms (Children): Brett Lee Robinson, 6/7; Sean Davis Edrington, Sarah Elaine Edrington, Abigail Jo Reed, Thomas Keawe Uyehara, Harry Kekda Uyehara, 6/24; Gavin Orion Austin Fitzgerald, 7/7; James Benjamin Stevens, 7/8; Matthew Alexander Rowane, Jacob Eric Wilkinson, 7/14; Amy Leigh Malcharek, 7/22; Elijah Curtis Hay, 7/28.

Baptisms (Adult): David Keith Edrington, Rick Gene Hawkes, Sr., Joseph Harud Uyehara, Judy Petra Uyehara, 6/24.

Confirmation (Adult): Jeffrey Lee Baer, Donna Jean Baer, Dayna Jean Douglas, David Keith Edrington, Katherine Elizabeth Edrington, Karen Diane Grosskreutz, Tracy Jeannine Hammond, Rick Gene Hawkes, Sr., Brian Howard Martin, Yvonne Marie Muskopt, Eric Schlotter, Allison Marie Schlotter, Joseph Harud Uyehara, Judy Petra Uyehara, 6/24.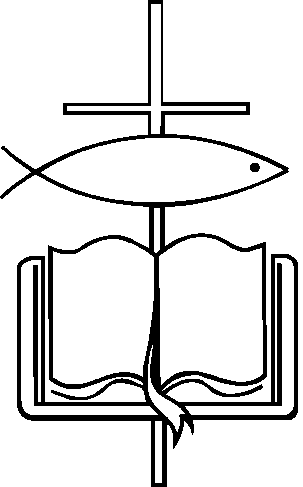 Received Through Transfer: Gerald, Jean & David Werth from St. Paul, Shreveport, LA; Bradley, Melissa, Matthew, Michelle & Elizabeth Pedersen from Timothy, Council Bluffs, IA
Profession of Faith: Kaitlyn Marie Hawkes & William Lambert Warren, Jr., 6/24.
Marriages: Ryan Drake Gardner and Holly Lorraine Randall, 6/2; Andrew Lee Robinson and Andrea Marie Rice, 6/7; Thomas Paul Fenoglio and Mary Jo Ostendorf, 6/9; Christopher Charles Beard and Michelle Antoinette Davis, 6/10; Ellard Lee Douglas, Jr. and Dayna Jean Bone, 6/21; Robert Leslie Pickerell, III and Jennifer Kay Harris, 6/23; Jim Gregory Kruta, Jr. and Brandy Lynn Schrader, 6/30; Charles Edward Stirling, IV and Heather Michelle Dix, 7/14.
Funerals: Viola Louise Kasino, 6/14; Emma Wilheimina Krapp, 7/17.
Souls: 1,553 Communicants: 1,196