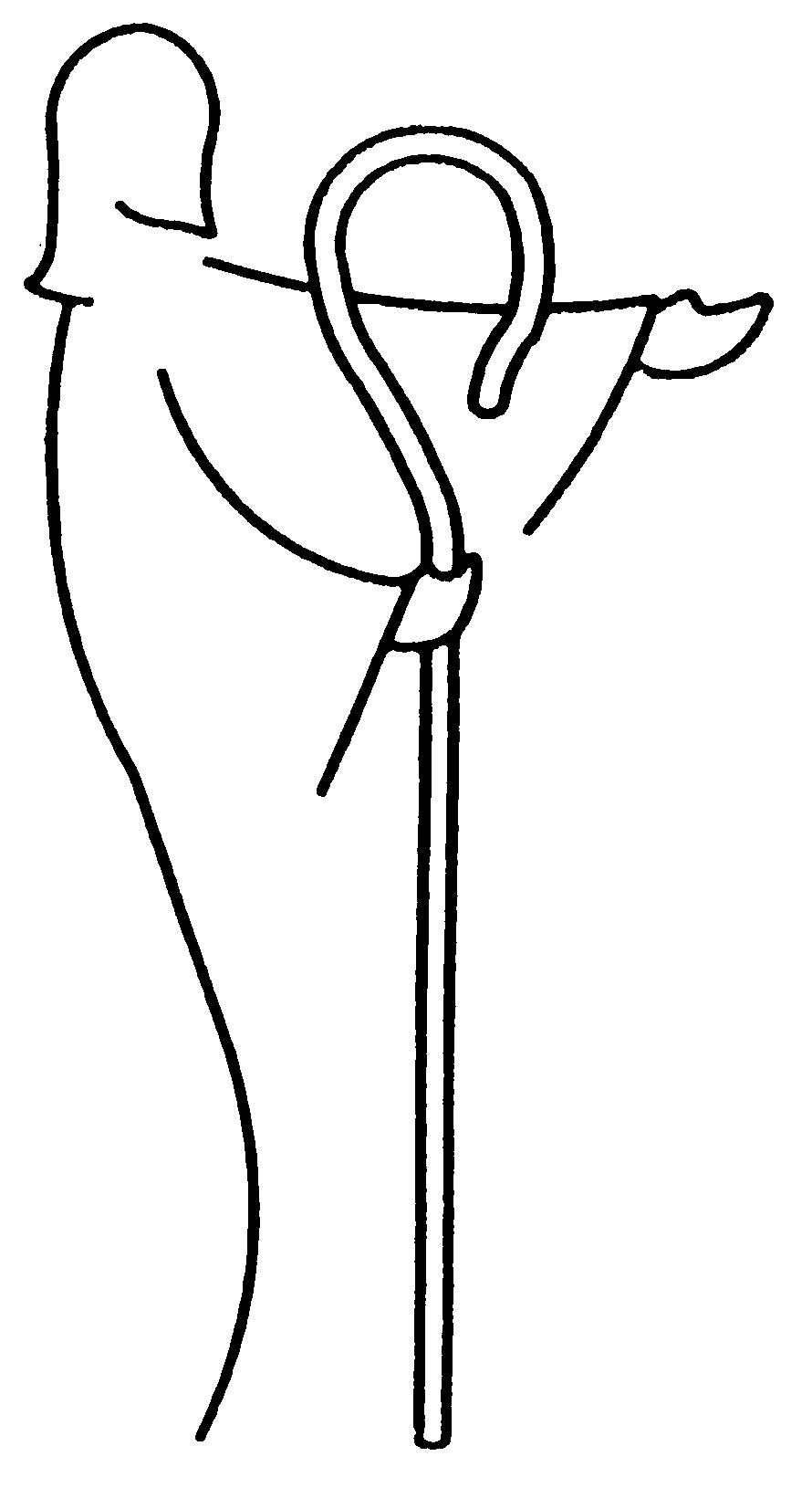 Love in Action
Good Shepherd Lutheran Church
1300 Belt Line Road Collinsville Illinois 62234
618-344-3151 (Church) 618-344-3153 (School) 618-344-3378 (Fax)
Pastors M. Walther & P. Hemenway Vol. 32 No. 4 April 2009
---
How Can the Resurrection Make a Difference in My Life
When I Start Going Crazy?

The resurrection of Jesus from the dead is the greatest miracle of the Bible. All Christians know about it and believe in it. But it's another thing to realize the benefits of Jesus' resurrection in our daily lives. Here's the way I like to think about it: Every thing in this world tends toward death. No matter what you do, eventually this is inevitable for all of us. Physical death is such a final thing that most of us don't want to think about it. As a pastor I have to think about it on a regular basis. I have to meet with families who have lost a loved one. I have to try to help them make peace with this horrible thing. The one thing I have to give them is hope. Jesus said, "I am the resurrection and the life. He who believes in Me, though he may die, yet shall he live. And whoever lives and believes in Me will never die" (John 11.25). Whether it be the death of a loved one or our own that we fear, the promises of Jesus based on the resurrection do give us hope.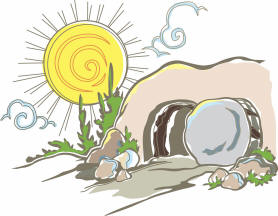 There is another way that the resurrection of Jesus can make a difference in our lives. We don't have to wait until we are dealing with actual physical death. There are all sorts of other "deaths" that we have to face in life. There is the death of a job when we are fired or laid off. There is the death of a friendship when someone tells us they don't have mutual feelings with us. There is the death of a frustrating marriage. There is the death of childhood as our kids grow up and move on in life. Things come to an end in this world. The joys are not eternal. But here is where the resurrection of Jesus also comes to help us. St. Paul taught us, "Therefore we were buried with Him through baptism into death, that just as Christ was raised from the dead by the glory of the Father, even so we also should walk in newness of life" (Romans 6.4). The resurrection of Jesus is that one miracle that we can cling to when it seems that we are helpless in the face of the inevitable aches and pains of this life.

Sometimes when life really has me on my knees I pray like this… Dear God, I know You are there. I know that You can hear me. I know that You will help me… I know that Jesus rose from the dead! That last part doesn't really seem to fit, but it does. The resurrection is God's way of showing us that He keeps His promises to us. If there was ever a promise that seemed to fail, it must have been the promise of the Messiah… It must have been the promise that by giving it all up in death, Jesus would save the whole world. You see this is what Satan must have been telling Jesus in Gethsemane… "It's not going to work. It's not going to make a difference. Give up on God's promises." But of course He didn't give up. So when Satan comes to us with the same lies… that trusting God in His word doesn't work… We just need to remember that Jesus showed us that it does. Christ is risen, He is risen indeed. When you start to go crazy, just say that to yourself. Pastor Walther

What is Journey to the Cross?

Experience the road to Calvary & the path to the empty tomb in this experiential Easter event that deepens your appreciation for the Passion of Christ. Touch, taste, smell, see, hear & experience bible events in real & memorable ways.

Meet your Tour guide & a small group of travelers at the Customs Station, get your Passport, & check in. Go with your guide to Holy Land stations to meet people portraying Bible characters who describe Passion events. Get actively involved by waving palm branches, tasting Passover foods, singing songs & more. The Journey begins on Saturday, April 11 at 10 a.m. to 3 p.m.

Sign up in the church Narthex for a reserved spot or show up the day of to participate in this Easter experience.

Financial Peace University

Financial Peace University Starts April 21! Now Free to GS members!

Do you know that only 32% of Americans would be able to cover $5000 emergency with cash? A Parenting Magazine poll indicates that 49% could not cover even one month's expenses if they were to miss a paycheck. Now, imagine – having absolutely no debt – no car payments, no credit card payments, not even a house payment. Imagine what God's people could do for His kingdom if they had financial peace? Financial Peace University is a 13-week program taught through video and small group discussion that helps people dump debt, get control of money, and learn new behaviors that are founded on Biblical principles.

Financial Peace University is a licensed hands-on, nuts and bolts, how-to class. Although Scripture is part of the class, it is not a Bible study. Course materials include a workbook with forms that guides you through the process, the New York Times bestseller, The Total Money Makeover, audio cassettes of each session for you to listen to after the class at your leisure, Web tools, and much more! Scholarships are available to cover this cost, just speak to one of the Pastors.

The class will be lead by Tim and Pam Meister and Joel and Beth Italiano. Both couples have worked the program and will share their personal testimony. Come to the preview session on March 24th at 7:00 p.m. at GS to learn more. The class series will start April 21st at 7 p.m. Babysitting is provided.

The average family pays off $5300 in debt and saves $2700 in the first 91 days after beginning FPU and is completely out of debt – except for the mortgage, in 18 to 24 months. Please contact Tim Meister at 636-734-6515 at or Joel Italiano 618-659-0508 for further info, or just show up on the 24th.

Remember, there is only one way to financial peace and that is to walk daily with the Prince of Peace, Christ Jesus!

Congregational Life

Lenten Soup Supper – April 1

Braille workers - April 2, meet at 8:30 a.m.

Blood Pressure Screening - April 4 & 5 after services

Easter food Pick-up – April 4 lower level from 9:30-10:30 Contact the church office by March 30.

Congregational Life Meeting - April 1at 7 p.m. We are looking for additional members who like to serve our congregation in a variety of ways, as our Board is responsible for strengthening the bond between members of the congregation both spiritually and socially. Contact Kathleen Bohnet at 345-5086 or the church office at 344-3151 if you'd like more information.

Looking ahead - Watch for information on the upcoming Social for adults June 5. There will be food, games, and babysitting.

Since it has been 5 years since we have published a church directory, later this summer we will be starting that process. We will need several volunteers to help with this project, plus someone who enjoys photography and would be able to take additional pictures of the church and committees.

Lutheran Women's Missionary League

April is an exciting month in this year's Church calendar. We will celebrate the resurrection of our Lord and Savior, Jesus Christ, on Easter morning with HOSANNAS!...and with shouts of He Is Risen. He Is Risen, Indeed!

April is also a busy month for the LWML. The first thing on the list of activities is our monthly fellowship, which will be held on Thursday, April 2, at 6:45 PM in the Fellowship Hall. All ladies of the Church are invited to come and hear our speaker, Linda Preus, who will speak on "Dealing with Depression." The Hoffmeiers met Linda and her husband when they were all in South Africa.

On April 3rd, we will serve at the reception for our Confirmands, immediately following the Profession of Faith service. At the close of the questioning, the LWML secret prayer friends will be revealed to the Confirmands, then all attending the service are invited to the reception in Fellowship Hall.

On April 20th, The Mission Guild will meet at 9:00 AM at Bethany Lutheran Church in O'Fallon . We are blessed to have Sue Hasselbring, who is home on leave, as our speaker.

On Thursday, April 23rd, LWML will host our annual Spring Luncheon and Card Party. This event is open to the public as well as all ladies of GSLC. The doors will open at 11:30 AM, lunch will be served at noon, and for all those who wish to play cards, the Fellowship Hall will remain open until 3:00 PM. There will be a tremendous variety of home made salads and breads, along with a delicious dessert. Cost is $ 6.50 per person and all reservations must be in by April 16th. If you are an active member of LWML and have not yet signed up to bring a food item, please call Kathy Bohnet at 345-5086. We are also asking each LWML member to bring a few inexpensive door prizes to give away. (These should be wrapped )

All in all, April should be a pretty exciting month, with lots of opportunities for fellowship with other Christian women. We hope YOU can join us!

Lunch Bunch

April 21 we will meet on the parking lot at 11:30 a. m. and go to the Garden Gate in Granite City. Everyone is welcome to join us for fun and fellowship as we support each other in our faith. Please call Wilma Mitchell (345-7123) or Mary Preuss ( 288-9525) before April19 for reservations.

Thank You to all who delivered Meals on Wheels in March. They were Tammy Lindsey, Pastor Hischke, Marcy Ford, Cliff Meissner, Elmer Burstadt, Susan Wolf, Doris Wolf, Ralph Schneider and Roger Drique. Good Shepherd will deliver meals again the first week of June.

Spring Yard Work Day

The Board of Church Property will be hosting the Spring yard work day on Saturday, April 18th , starting at 8 a.m. Please come & help spruce up the grounds at Good Shepherd. Any help would be appreciated. For more information, contact Bob Jones at 344-9244 or Marty Hoffman in the church office at 344-3151

Golf Scramble

Southern Illinois District Bob Streuter Memorial 4-Person Benefit Golf Scramble, Saturday, May 2 at Okawville. Shotgun start at 12:30 p.m., $75 per person entry includes: golf, cart, mulligan, skin game & meal. There are three ways you can lend your support: organize a team of four golfers $75 per person, be a hole sponsor with a $50 gift, be a $1,000 corporate sponsor. All monies raised are designated for the SID Student Aid Endowment Fund. Posted

Seminary to Host Brunch at the Sem

St. Louis – Concordia Seminary, St. Louis, will host Brunch at the Sem on Easter Sunday, April 12, & on Mother's Day, May 10, in Koburg Hall on the Seminary campus. Brunch will be served from 10:00 a.m. to 3:00 p.m.

The menu for Brunch at the Sem includes carved ham, fried chicken, carved roasted turkey, jumbo cocktail shrimp, garlic mashed potatoes, sweet potatoes, green bean casserole, honey glazed baby carrots, mostaccioli, salad bar, fresh fruit, scrambled eggs, Eggs Benedict, omelet bar, hash browns, bacon, sausage, Belgian waffle bar, dessert bar, assorted juices, soda, coffee & tea.

The price for adults is $22; children (4-10 yrs.) are $5.00; & children 3 & under are free. Cash, checks, MasterCard, Visa, Discover & American Express cards are accepted. Space is limited. For reservations, call 314-505-7369.

Official Acts

Baptisms (Children): Chadwick Alan Baer, Benjamin Paul Rensberry, Courtney Jean Baer, Sophia Grace Parker, Emily Kristine Kober, Aubrie Grace Dietrich

Baptisms (Adult): Nancy Arlene Spudich, Harold "John" Tottleben, Jr.

Confirmation (Adults): Shelley Ann Grant, Stephen John Knoebel, Ryan Stanley Krushas, Julie Anne Lochmann, Artemio Luna, Nancy Arlene Spudich, Harold "John" Tottleben, Jr., Patricia Lynn Tottleben

Funeral: Audrey M. Newgent

Souls: 1,697 Comm.: 1,376

Easter Egg Hunt

Children 2nd grade or younger can participate in the Good Shepherd Easter Egg Hunt on April 11. Registration begins at 9:30 A.M. in the gym with the hunt beginning promptly at 10 A.M. Donations of individually wrapped candy to stuff in the eggs can be placed in the basket in the connecting hallway. Please call the church office if you would like to help.

5th & 6th Grade Youth

April 5th we will meet in the church basement with a special "Holy Week" activity planned. If the weather cooperates we will plan a game of "Capture the Flag" on April 19.

Christian Fiction Book Club

We will meet at St. Louis Bread Company at 7 P.M. on April 20 to discuss another book by Francine Rivers, "Leota's Garden." All ladies are invited to attend. Please call the church office with any questions. You can check out any upcoming books and discussions online at our Facebook group page: "Good Shepherd Lutheran Christian Fiction Book Club"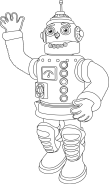 Vacation Bible School

We appreciate your prayers for Gadget's Garage, our Vacation Bible School being held on June 15-19. Ask God to bring children to meet our program so they can know and grow in Jesus, who makes all things new! Please pray for God to provide leaders and helpers for this important mission.

Registration forms can be found in the narthex or on the website. A suggested donation of $15 will help cover our VBS costs. Many volunteers are also needed. Please check the volunteer sign up sheet in the narthex for ways you may be able to help. Please call the church office and talk to Carol (ext. 302) with any questions.

High School Youth

April will be a month of celebration as we welcome new confirmation members into our midst and as we celebrate Jesus' Resurrection. Join us in the festivities at Sunday Night Youth Group and discussion about "Choices" with a focus on the "Freedom of Choice Act" at "The Deepend" on the second Tuesday. Also don't miss out on helping out with Journey to the Cross. Our tour guide training for volunteers will be Saturday morning April 4th at 10:30. Please plan to be there if you are a volunteer to so we know what to do the following week. If you cannot be there, please call Jaime to schedule a time to learn the ropes! Lastly, we have a new way of welcoming confirmands into our midst. They are called, Christ Connect Partners (CCP). You will be partnered up with an 8th grader to call and connect with them to invite them to youth group and help them learn the ropes of the high school youth. If you don't yet have a partner please see or call Jaime to get signed up!

Schedule:
April 4- Journey Volunteer Training (10:30)
April 5- Youth in Cafeteria (6-8)
April 8- Help set up for Journey (9am)
April 11- Journey to the Cross (10-3)
April 14- The Deepend in School Library (7-8:30)
April 19- Youth in Gym: (6-8)
April 26- Youth Committee Meeting (after late service)
Handicamp Servant Event Trip
If you are in college, high school or a new confirmand and are interested in a low/no cost servant event trip please look no further! The week of June 7-12 we have an opportunity to travel to Camp Cilca near Springfield, IL and help at their handicamp. We will be paired up with one camper to be their helper for 2 days and then help a second camper for the next 2 days. These campers will range in ages and will have different handicaps that we will need to help with. Two of our own youth are helping lead this event. For more information ask Brett Ruckman, Elizabeth Baker, or Jaime Brinkmann. Please call by April 28 if you're interested in attending.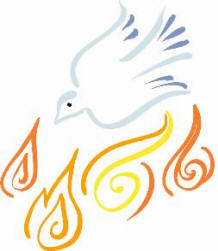 New Confirmands
You should be getting a flyer/newsletter that welcomes you into the high school youth ministry here at Good Shepherd. Even though you are still in 8th grade, we welcome you to join all the high school activities starting this April. Also, don't be surprised if you get a phone call from a youth member inviting you to youth group "The Deepend" or other activities. They are likely your CCP (Christ Connect Partner). If you have questions or concerns please call Jaime Brinkmann in the church office or email at jbrinkmann@goodshepherdcollinsville.org. Looking forward to having you all!
Lost and Found
Lost and Found in Narthex: Woman's Outbrook jacket, size M, 8-10, geen and white. Also, woman's blue and white jacket.
Greetings from SA:
A two-week intensive program developed to offer advanced classes to African pastors began at the Seminary on February 23. Pastors came from Botswana, Uganda, SA, and Kenya. The three from Kenya who have been pastors for 8 years are very serious about obtaining more education and have decided to stay for two years. They are sweet, shy men who had not traveled out of Kenya before this trip. In contrast, the pastors from SA, familiar with the system here, are boisterous, beer-loving and out-spoken. And they all can sing with gusto in chapel!
Jerome from Uganda, one of our favorite students last year is also here for the intensive. We were excited to see him because when we said good-bye a year ago we thought we might never see him again. He graduated top of his class and is the person we put in charge of our tools etc. while we were gone. Jerome's a determined pastor with very few resources at home. We hope eventually to gather funds together to buy him a Vesta for traveling to his congregants and evangelism calls, and a laptop for writing sermons. He's says he'd be able to buy fuel with money he receives for giving others rides.
In addition to the pastors on campus more of our regular students returned last week so it's been a challenge to organize housing and bedding for everyone. Of course, we still don't know until there is a call from the airport who is coming when. Needless to say, Lee's making lots of trips to pick-up students and visiting professors. We now have a full guest house with a professor from the seminary at Ft. Wayne, one from the Lutheran seminary in Germany and Alena, a German volunteer who is here for two months.
When not on the road, Lee's worked on more leaky roofs and a doorway that was not sealed from rain. And, he is always fixing locks and making keys or extension cords, shopping for hinges to fix cupboard doors. A few days ago student Alex was excited when he was able to fix a blocked sewer draining the shower building, while Lee was replacing yet another light bulb. There are many interruptions so a simple job can take many hours. Lee also hooked up a clothes washer in the veranda outside of the guest house. That meant drilling a hole through a steel door to get to the closest drain. No job is simple here!
There have been rugby games at the nearby stadium on two recent Saturdays so the students parked cars to earn money. Now they have our house and the other house recently purchased to provide more parking spaces. Last Saturday there was a soccer game which is attended mostly by the black population. They are very enthusiastic about the games with lots of noise makers and cheering. It is quite an exciting time for the students when they can earn some cash.
When we last wrote we told you about John a young man Lee met on the street. We celebrated John's 21st birthday with him about three weeks ago and the next day his grandfather died. John's family is a good example of the broken African family. He never knew his dad. His mom died when he was 9, so his grandparents raised him and his two sisters. His grandmother died a few years ago. His grandfather had two wives and there are some half-uncles but John was responsible for his grandfather's funeral arrangements and expenses. Lee helped him get some information about how he could claim ownership of his grandfather's house where his sisters live. We were concerned that no one would offer to help with funeral expenses but all would be glad to share rights to the property. But, to our amazement, there actually seems to be a system in place to prevent that.
We're leaving on March 5 for 7 days in Botswana. We're visiting two German missionaries that we know there and also Chobe National Park (lots of elephants and hippos). When we get back we'll have less than a week here before we leave for home. We're looking forward to seeing you soon! Pat and Lee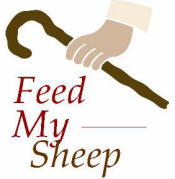 College Thoughts: Could I be a Pastor?
On Friday April 3, Concordia Seminary here in St. Louis is inviting male college students who may be interested in becoming pastors to their Green and Gold Day, a day to see the what the Seminary offers. You will have the chance to interact with current students, attend classes, worship in the chapel and speak with members of the faculty. At the end of the day you will be treated to a dinner reception. Registration is free and housing is available if needed. The day starts at 7:00 am and the optional dinner reception starts at 5:00pm. If you have more questions please call the Seminary Admissions Office at 800-822-9545.
Agapefest
May 1 and 2, the youth will be attending Agapefest, an outdoor Christian concert event in Greenville, IL. Artists featured are: tobyMac, Skillet, Hawk Nelson, The Afters, DecembeRadio, Disciple, Fireflight, Remedy Drive, National Youth Speaker Bob Lenz, and more. We will be camping overnight on the Bond County Fairgrounds, where the event will be held. During the day there are volleyball and basketball games, chances to meet the musicians and bands, and a store to buy gear. In the evening there will be a late night coffeehouse. The 2 day ticket costs $45 and we're asking for a $5-10 donation for food for the group. Please sign up on the youth board for this event ASAP so we can order tickets for the $45 price. If you'd like to go for just one day, you can buy a discounted ticket for either Friday night or all day Saturday. We'll leave from church at 5:00 Friday and return in the evening Saturday. Adults welcome also!
Crossroads
It's an exciting April! Come & join in the fun! Ephesians continues to be the focus of Bible study on Thursday the 16th. Bible study has been moved to the Kobers house for this month. Our lunch will be at Ruby Tuesdays in Collinsville, This will follow the late service on Sunday the 19th. Frisbee Golf is the event of the month. We will be meeting at 2:00 on the 25th. The park will be listed in the upcoming bulletins. We are headed to Bobby's for some ice cream afterwards. We are looking forward to fun & fellowship.
Christ's Kids Choir
Spring Musical – Nic at Night
Friday, April 24 at 7:00 p.m. & Sun, April 26 at 2:00 p.m.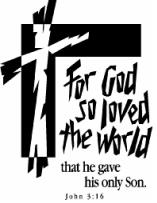 The Book of John tells the story of Nicodemus, a teacher from a religious ruling group called the Sanhedrin. Like many of the members of the Sanhedrin, Nicodemus was a Pharisee who lived by man-made laws. Being a Pharisee made him appear holy, even though most Pharisees didn't trust Jesus as their Savior.
When Jesus began teaching, the Pharisees were afraid they would lose their power among the people. But Nicodemus wanted to find out more about Him, so he visited Jesus late one night when none of the other Pharisees would see.
Jesus told Nicodemus that, to go to heaven, he must be born again, trusting Jesus as his Savior. Jesus said, "For God so loved the world that he gave his only begotten Son, that whosoever believeth in him should not perish, but have everlasting life." We know that Scripture as John 3:16.
Nicodemus became a secret disciple of Jesus. When the Sanhedrin tried to arrest Jesus, Nicodemus came to his defense. Later, when Jesus was crucified, Nicodemus brought expensive spices to anoint His body. And on Easter morning, Jesus was raised from the dead to reign in heaven as King of kings and prepare a forever home for Nicodemus and everyone who has been born again.
And that's the story of Nic at Night!
Coupons
Please Save your unused weekly Sunday coupon inserts & place them in the designated box in the connecting hallway. They can be found in both the Post-Dispatch & the Belleville News Democrat. At one time, they were even in the Collinsville paper. There are usually 2-3 booklets each week. Any of your leftover coupons will be greatly appreciated. They will be used to purchase items for the area food pantries.