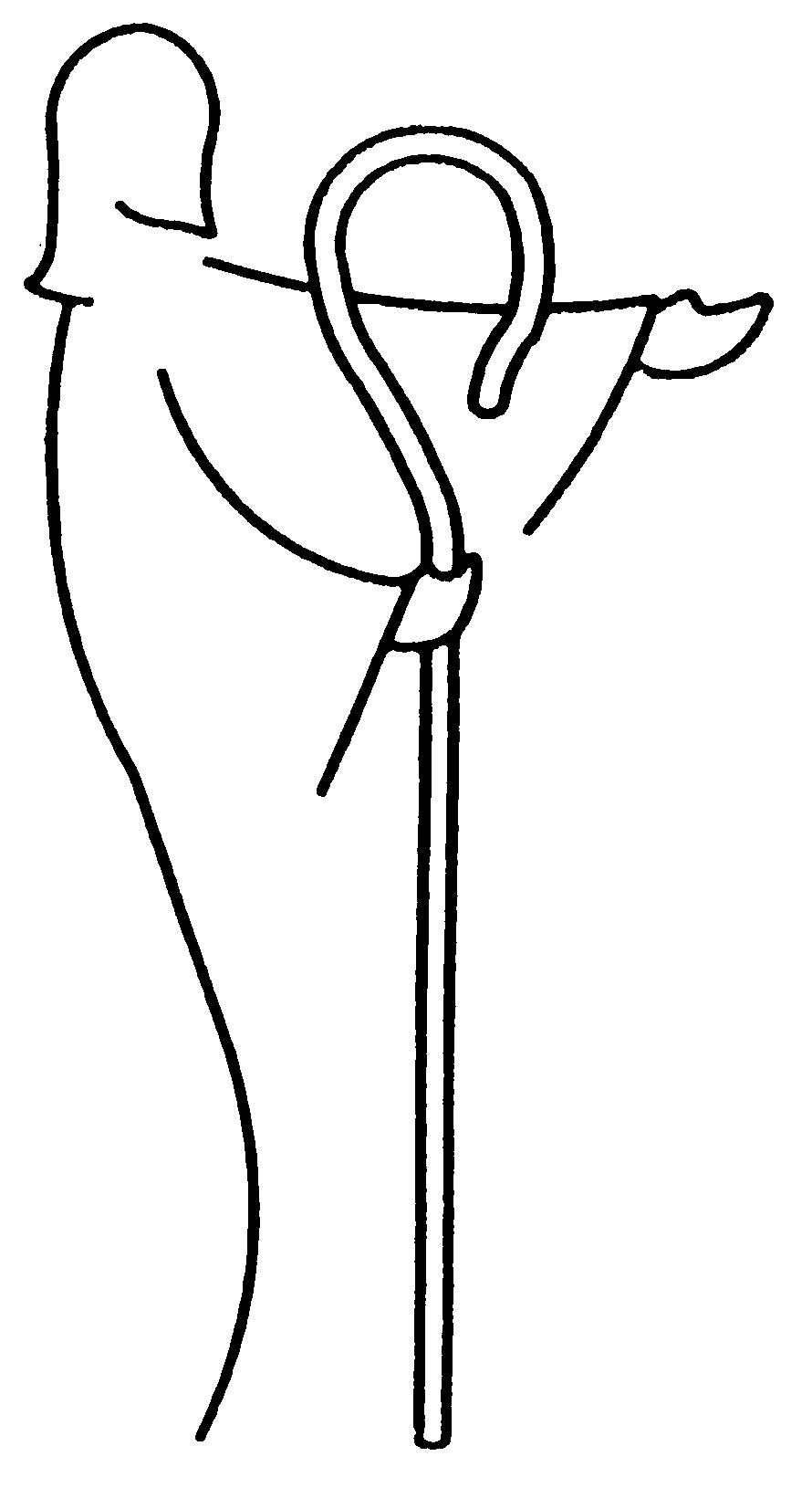 Love in Action
Good Shepherd Lutheran Church
1300 Belt Line Road Collinsville Illinois 62234
618-344-3151 (Church) 618-344-3153 (School) 618-344-3378 (Fax)
Pastors M. Walther & P. Hemenway Vol. 31 No. 4 April 2008
---
The Importance of the Ascension
Greetings in the name of the Risen Christ!
Well, we have made it through another season of Lent in which we prepare for the suffering, death and resurrection of our Lord and Savior, Jesus Christ. Of course, Easter Sunday culminates our celebration of Christ's victory over sin, death and the power of the devil; most of us are familiar with that. Easter is a big deal and should be celebrated as such, after all, as Martin Luther writes, "[The Resurrection] is the chief part of our faith…The greatest importance attaches to this article of faith. For were there no resurrection, we would have neither comfort nor hope, and everything else Christ did and suffered would be in vain". (Luther's exposition of 1 Peter 1:3 in 1522) Both Christmas and Easter get a lot of recognition when it comes to holidays; again, they should. Unfortunately, one of the most important Christian holidays which occurs 40 days after Easter, and is just as important, but receives very little attention in the American church is the Ascension of Christ. It's time to start recognizing how important Christ's Ascension into heaven is. If it is important to be in the Creeds (Apostle's, Nicene and Athanasian), then maybe we ought to re-examine it and honor it accordingly. Here are a few reasons why we should:
As a result of the Ascension, Christ takes His place at the right hand of God to rule over the world.
Christ is now at the right hand of God as our Intercessor/Mediator.
Christ's victory over death and the grave would not have been complete without the Ascension (it's fairly anti-climactic if you die, and then rise from the dead only to die again!)
Before the Ascension, Christ was certainly Lord and Messiah, but after the Ascension is where we see Christ in absolute and complete perfection (His state of humiliation was laid aside).
The Ascension points to Christ's return when our bodies will be resurrected from the grave and reunited with our souls in perfection.
The Ascension points to the way in which Christ will return.
Christ now, sitting at the right hand of God, "is present as Mediator, Head, King and High Priest, not in part, or one half of Him only, but also according to, and with, His assumed nature, where He is our Brother and we are flesh of His flesh and bone of His bone". (Formula of Concord, SD, VIII)
The Ascension is the culmination of Christ's mission on earth.
The vast majority of European Christians only attend church three times a year, Christmas, Easter, and, you guessed it, the Ascension. How is it that even the Europeans (not the most Christian people, mind you) understand how important the Ascension of Christ is and pack out churches for those services and we (the supposedly "most Christian nation on earth" don't?)
The future life is not one of spirit, but one of real, physical being when Christ returns in "the same way He was taken up."
Christ's Ascension is the time where we celebrate and recognize the completion of His work on earth, its His Coronation, if you will. No longer is Christ the Suffering Servant we see in Isaiah 53, now He is King of Kings and Lord of Lords. No longer is He stricken, smitten and afflicted, now we crown Him as our King who rules at the Right Hand of God. The colors in church are changed from the purple which reflects our penitent spirit to white as the sign of His victory over all things! God bless us to recognize and come to a new understanding of Ascension and how important it is for us as Christians. Pastor Hemenway

Adult Confirmation Class
The Next Adult Confirmation Class Begins on Tuesday, April 15th from 7:00 to 8:30 p.m. in the Lower Level. This class presents the basic teachings of the Lutheran Church for inquirers and for those who would like to become members at Good Shepherd. Members who would like to review the basic teachings are also invited to attend. Babysitting is provided.
New Bible Class
New Bible Class – God, Man & Woman in Christ (beginning March 30th) Learn what it means to be a man and a woman in the Christian understanding of vocation. How does that look in the family, in the workplace, or in the church? Are there jobs that men cannot do? Are there jobs that women cannot do? Most importantly, how do sociological trends contradict what the Bible teaches us about the various roles? This class will be taught by both Pastor Walther and Pastor Hemenway in the Lower Level.
Christian Concert April 13th
Christian Concert with Dave and Barb Anderson at Good Shepherd, Sunday, April 13th at 6:00 p.m. This will be a great opportunity to enjoy both the musical talent and the testimony of the Andersons. A free-will offering will be taken.
On August 13, 1993, while returning from a mission in the Russian Far East town of Lavrentiya, a charter missionary plane with seven on board lost both engines and plowed into the Bering Sea. Life expectancy in the 36 deg. water is between 5 and 15 minutes. The seven passengers, including Barb and Dave, miraculously survived the crash and the freezing waters. Today the Andersons continue to praise God with music and tell of His wonderful love in Jesus.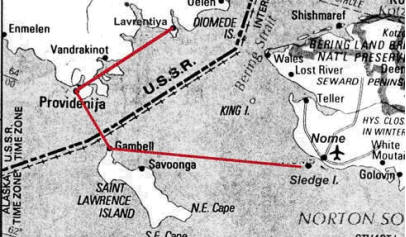 http://www.thefellowship.com/concerts/rs.html

Scholarship Applications

Scholarship Applications for Good Shepherd Lutheran School can be made online by going to www.factstuitionaid.com. Forms are also available in the school or church office. For more information about our scholarship program, please see the scholarship brochure in narthex.

Ask the Vicar


Private Confession and Absolution

When most people hear of private confession it is the Roman Catholic Church that usually comes to mind. This is because they have traditionally required that people go to private confession on a regular basis. The practice, however, isn't strictly one of the Roman Catholic Church. As Lutherans, we encourage people to make use of this wonderful gift that is offered. This practice has been held in high regard throughout the history of the Lutheran Church. Even in the Augsburg Confession such practice is stated to be beneficial to the conscience. As one writer puts it "We know that God has forgiven us all our sins, but Christians are frequently troubled by specific sins. They need reassurance and confidence that they are really forgiven… Private absolution gives us a powerful weapon and reassurance as we hear a fellow Christian embody Christ's commission to forgive" (Called to Believe, Teach, and Confess. Steven P. Mueller p. 322). In private confession we can find great comfort because those specific sins which are troubling us are forgiven specifically.

Another great comfort that can be taken when we confess our sins privately to our pastor is that we need not fear that others will hear of those sins which we confess. This is because pastors have pledged to keep any sin confessed to them confidential. Yet while we may take comfort in this, pastors are also trained to help us spiritually, to give spiritual guidance.

With this in mind then, I would encourage you to make use of this wonderful gift. Private confession and absolution can be a great comfort to a troubled soul, giving confidence and reassurance of the forgiveness that is ours through Christ's death and resurrection.

Thrivent Giving Plus

Thanks to the generosity of Thrivent Financial for Lutherans, Good Shepherd received $22,795.00 in matching funds through the Giving Plus program in 2007. This was applied to our building debt. Thank you to Good Shepherd members for participating in this program. We should be able to double our matching funds if those eligible participate in this effort.

Please see Marty Hoffman in the church office with any questions.

How can we make this work at Good Shepherd?

These contributions must be made to an educational institution, i.e. Good Shepherd Lutheran School.
Instead of making your checks payable to the church, we ask you to make your checks payable to Good Shepherd Lutheran School.
Make your first $600 annual contribution(s) to the school using the yellow envelopes available in the church narthex or the school office.
Any Thrivent member age 16 or older may make an annual $600 contribution.
Each individual family member must complete a Giving Plus gift matching form which is available in the church office or narthex or the school office.
Once you have made your annual $600 maximum contribution to the school, return to using your regular (white) church offering envelopes & make your checks payable to the church.
Special Estate Gifts to Good Shepherd
Thanks be to God!
In the last year Good Shepherd has been very blessed with important gifts of love from our former members. These members remembered the ministry of the Gospel here by sharing a part of their estate. Even though they are now in heaven praising God, their life's efforts continue spreading the Gospel on earth!
Carl Muhlenbruch (father of Phyllis Wallace) $29,942
Julia Kaiser $136,612
Virginia Hayes $10,000
Georgeanne Tiemann $75,000
These gifts went into either the Building Fund or the Endowment Fund. The first fund obviously helps us carry on the ministry locally. The second fund is used to support the education costs of future church workers and to provide support for missionaries. These gifts, small or large, are blessings that help to spread the Gospel!
Your life's work can also have a lasting impact on earth. Consider speaking to your estate planner about how you might include a gift for this ministry in your estate. If you have any questions, please call any of the following servants: Pastor Walther or Marty Hoffman (344-3151), Mr. Doug Ruckman, Chairman Board of Stewardship (667-1038), Tim Evers, Congregational Treasurer (345-5802), Ralph Schneider, Endowment Committee member (344-7384), or Rich Wallace, Endowment Committee member (344-6800).
Lutheran Women in Mission
Thursday, April 3 – Meet for our monthly meeting, beginning at 6:45, in the Fellowship Hall. Arnie Friend will share videos and information on his experiences of working with a group from Concordia, St. Paul on excavating a Byzantine Church on the eastern shore of the Sea of Galilee. This is slow and tedious work that has been going on for 4 years. It will give us a new appreciation of the work that goes into learning the history of the early churches. We will also make crosses for the prison ministry, so bring your scissors.
Special Events:
Thursday, April 17th –The Spring Luncheon is being held in the Fellowship Hall from 11:30 a.m. to 3 p.m. The cost is $6.50. Ladies, you are invited to lunch even if you don't want to stay and play cards. There will be a Country Store with many fine items and baked goods for purchase. Call the church office #344-3151 or Kathy Bohnet #345-5086 for a reservation by April 13.
Saturday, April 19th- The District Spring Retreat is at the Touch of Nature Environmental Center in Makanda, IL. The cost is $25, which is due by April 4th. Registration forms are on the LWML bulletin board or see Kathy Bohnet. Bring a Bible for the Bible study. The ingathering is spaghetti items for the campus ministry project of SIU-C.
May 1- Plan to join us at our monthly meeting at 6:45 to learn more about the day in the life of Rev. Ryan Willis who is a pastor, chaplain, and firefighter.
May 12th –Mother-Daughter Banquet….watch for details soon.
Mission Guild For Lutheran Women
The Mission Guild for Lutheran Women will meet at Bethany Lutheran Church in Fairview Heights on April 14 at 9:30 a.m. Bethany is on Old Collinsville Road, south of Highway 50 in Fairview Heights. The speaker will be Kent Dockery. Kent is the seminarian who is receiving our support at the present time. He will speak on his mission trip to India. All are welcome. You need not be a member to attend.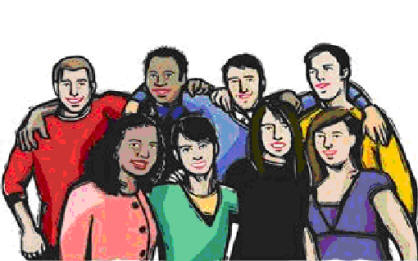 Game Night

Please join us for a fun night of games & fellowship at the Batty's house, 24 Brookwood Dr., Collinsville, on Saturday, April 19. Come anytime after 7 p.m., & stay & play as long as you can! Bring any favorite games & a snack to share. Questions? Call the Hemenway's at 343-1186 or the Kober's at 346-1158. Hope to see you there!

Lunch Bunch

On April 15 the Lunch Bunch will be going to Rusty's in Edwardsville. It will cost $11 each, this includes drinks, tax & tip. Please have exact change. Meet on the church parking lot at 11:45 a.m. To make reservations call Wilma Mitchell (345-7123) or Mary Preuss (288-9525) by April 13. Bring a friend & join us.

Lutheran Day at Busch Stadium

Lutheran Day is Sunday, April 6 at 1:15 p.m., St. Louis Cardinal vs. Washington Nationals. Coupon for a free hot dog & soda at the ballpark included with each ticket purchase. For kids 15 & under Coca-Cola & The Pasta House Yadier Molina Pennant Day, Kids Run the Bases Day. Immediately following the Cardinal game Metro-East Lutheran High Knights Baseball vs. Lutheran North. Discounted ticket price, Pavilion Box Tickets $22.00, Pavilion Reserve Tickets $16.00. Call MELHS 618-656-0043 to purchase your tickets. Posted

Attention Golfers

Anyone interested (Male or Female) in playing in the Madison Co. Church League at Arlington Greens on Thursday evenings, contact Mike Kober at (618) 343-0825 or (618) 971-5583.

Spring Yard Work Day

The Board of Church Property will be hosting the Spring yard work day on Saturday, April 26, starting at 8 a.m. Please come & help spruce up the grounds at Good Shepherd. Any help would be appreciated. For more information, contact Bob Jones at 344-9244 or Marty Hoffman in the church office.

Official Acts

Baptisms (Children): Remy Nikolus Maine

Confirmation (Children): Jessica Hannah Bauer, Jared Wade Blasingame, Meghan Rebecca Brunton, Alex Dale Cearlock, Justin Alan Cearlock, Stefan Michael Cook, Thomas Ryan Cooper, Braden Scott Dyer, Jacob Edward Fanshier, Jessica Page Fletcher, Noah Michael Hendry, Emily Danae Hoffman, Jessica Nicole Martin, Sarah Elizabeth Martin, Hanna Marichelle Michael, Jonella Elizabeth Modrovsky, Aaron Taylor Doyle Moore, Michele Lynn Musegades, Grant William Parker, Almondo Perez, Jr., Taylor Jacquelyn Port, Tayler Elizabeth Pulvirenti, Ashley Elizabeth Rawdon, Sarah Michelle Reese, Jonathan George Reinheimer, Nghi "Julianne" Vu Rohland, Kortny Nicole Sloan, Ryan Edward Springs

Received Through Transfer: Robert & Joyce Johnston from Immanuel, Murray, KY

Marriages: Christopher Mark Guerra and Laura Ann Friend

Funerals: John Ervin Wilson, Sr., Albert "Al" P. Tamms

Souls: 1,671 Comm.: 1,344

F.A.I.T.H. (Sr. High Youth)

Sunday, April 6, 6:00 p.m. – 7:30 p.m. @ GSLS Gym, Basketball Chinese Fire Drill Style. Be ready for Chaos & competition.

Saturday, April 19, Girls Nite In! All senior high youth girls & their moms are invited to join us for the Bible study at 7:00 @ Schnicker's. Then, the teens are welcome to stay the nite! (Make sure to bring clothes for church)

Sunday, April 20, 6:00 – 7:30 p.m. @ GSLC Fellowship Hall No Escape!!!

April 19, 10:00 – 3:00 F.A.I.T.H. Teen Leadership Seminar –
Teens Building Bridges Training (TBBT)

All Senior High Youth are encouraged to attend the Lutheran Youth Fellowship Bridge Building Training on April 19 at Good Shepherd. The goal of TBBT is to build relationships across the generations of the congregations… to help young & old get to know each other, to encourage & support each other, to pray & worship together, to enjoy each other's company…basically to be the church. There has been a lot written about teens who feel abandoned by the church. The premise of TBBT is that, as true as that may be, teens are not ready to abandon the church & can be a part of the solution to build new & strong community in congregational setting. So, if you're a teen, please join us for an amazing day, & if you're the parent of a teen, please encourage your teen to join us for TBBT.

Easter Egg Hunt

Thanks to Karen Harris and the Board of Christian Outreach for bringing back the Easter Egg Hunt. Thanks to everyone who donated candy, cookies, cupcakes, and their time to make it a success.

Easter Breakfast

Board of Christian Outreach would also like to thank Dick and Sue Bold and Jim Kruta for all their donations for the Easter breakfast.

Christian Book Club

On April 21st at 7:00 P.M. we will meet at the Collinsville St. Louis Bread Company to discuss "Home to Holly Springs" by Jan Karon. Jan is the author of the Mitford series which can be found in our church library. This is the first book in the Father Tim series.

For May, June, and July we will read a historical fiction series by Francine Rivers. The Mark of the Lion series includes "A Voice in the Wind", "An Echo in the Darkness", and "As Sure as the Dawn."

MOPS

Mothers of preschoolers – come and relax with the Good Shepherd MOPS on April 18, 2008, at 9:00 am as our focus turns to the living room. The MOPPETS team will provide child care and a hot, wonderful breakfast will be served. For more information, call the Church office at 344-3151.

Family Shield Ministries

Family Shield Ministries "Share the Light" (John 8:12) celebration dinner is Sunday, April 13, 2008 at the Holiday Inn Viking Conference Center. Doors open at 5:45 p.m. Rev. Robert Roegner, Executive Director of the LCMS World Missions is the keynote speaker. Thrivent Financial for Lutheran Chapters will match funds. Tickets are $30 per person & tables of eight are available upon request. Funds raised allow Family Shield to accomplish its mission: to educate & equip people to know Christ & grow in God's Word. To receive an invitation or more information call (314) 772-6070.

Ireland Trip

Pastor Willard & Stephani Meyer are leading a 11-day tour to Ireland this coming fall, beginning September 22. Its friendly people, delicious meals, & magic of its music, coupled with its mile & miles of stone walls, flowering hedgerows, & quaint thatch roofed cottages make Ireland a fascinating land to visit. If you would be interested in joining brothers & sister in Christ from Zion Lutheran Church in Bethalto on this magical journey, please contact Pastor Meyer for information & a brochure at (618) 377-9815 (home), (618) 377-8314 (church). Or you may e-mail him at zionmeyer@charter.net.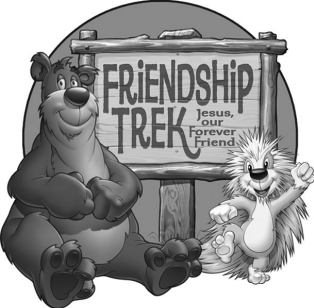 Vacation Bible School - July 14-18
Meet a new buddy at Friendship Trek VBS! Buddy the Porcupine visits VBS each day and helps us learn about Jesus, our Forever Friend. We'll meet four of Buddy's forest friends and lots of new and old friends from our neighborhood too. The trek takes place July 14-18 from 8:30-11:30 A.M. Classes are for children who are 4 by Sept 1st through those who are completing 7th grade. Please pick up a registration form in the church narthex.
Many volunteers are needed to take children on the Friendship Trek. Please sign up in the narthex if you can help. Many circle guides are needed to lead the Friendship Circles (a group of 6 children) through the various sites. Please talk to Carol Walther (344-3151) if you have any questions.

Garden of Promises
Mother / Daughter Banquet
Monday, May 12, 2008
6:00 p.m.
It's time for the Annual Mother / Daughter Banquet, hosted by Good Shepherd Lutheran Women's Missionary League (LWML). Girls of all ages are invited! Come and join us as we "grow in the Garden of Promises". This year's theme is a garden party! Dinner will be buffet style and will be followed by a great program! Ticket prices are: Adults $8.50; Children: (4-12): $6.50; Children under 4 are FREE! Tickets will be available for sale between services April 20th, 27th, and May 4th in the connecting hallway, and will be available at the church office April 21st – May 4th. Remember, SPACE IS LIMITED, so get your tickets as soon as possible! Please note: there will be no sales at the door. If you have any questions, please contact Valerie Thompson at 346-4837.
Name & Phone: __________
Guests: Circle One
Adult Child (4-12) Child (under 4)
Adult Child (4-12) Child (under 4)
Adult Child (4-12) Child (under 4)
Adult Child (4-12) Child (under 4)
Adult Child (4-12) Child (under 4)
Total Enclosed: ____________ ** Please make checks payable to "LWML"