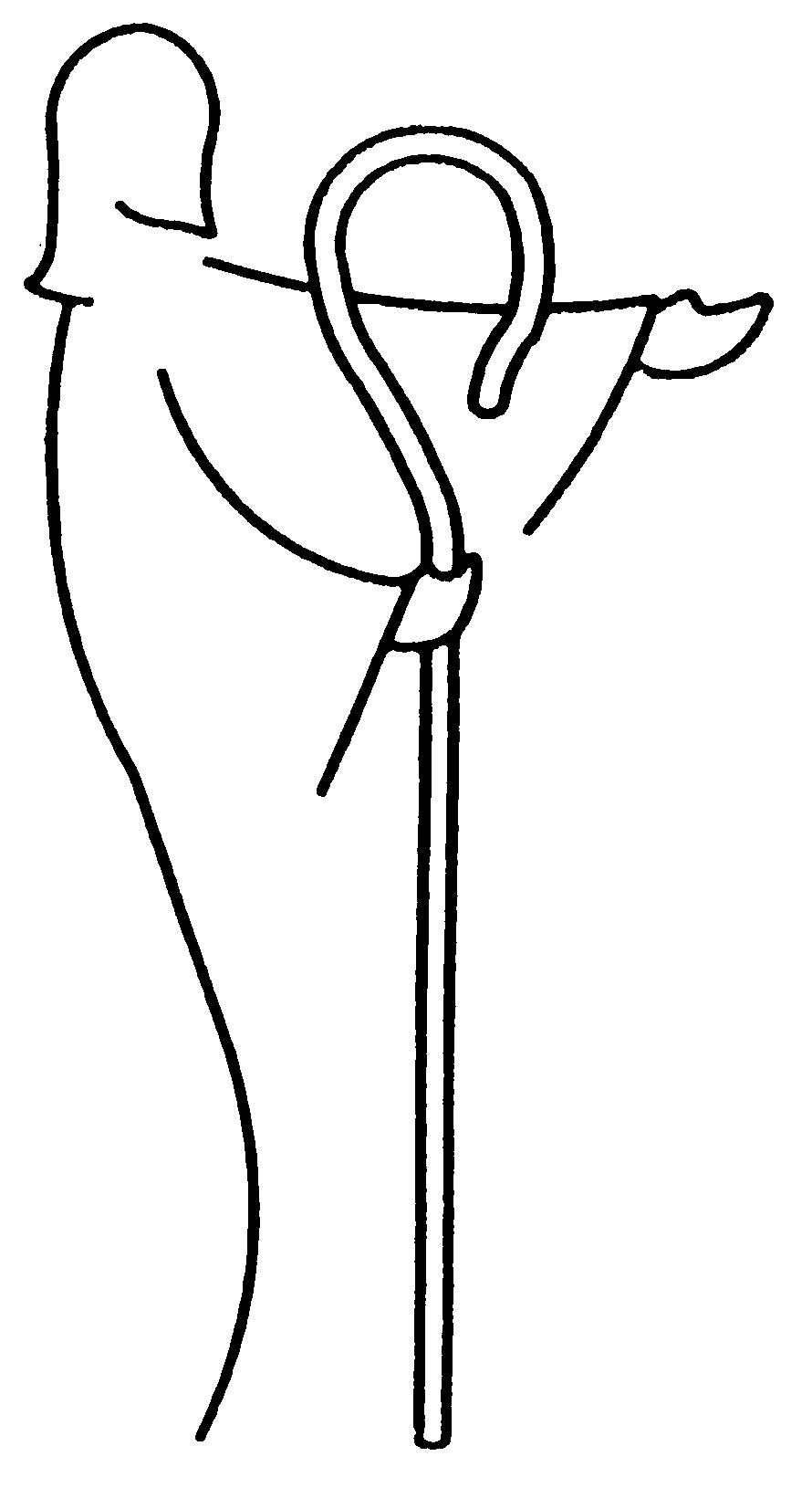 Love in Action
Good Shepherd Lutheran Church
1300 Belt Line Road Collinsville Illinois 62234
618-344-3151 (Church) 618-344-3153 (School) 618-344-3378 (Fax)
Pastors M. Walther Vol. 30 No. 4 April 2007
---
"What Difference Does the Resurrection Make?"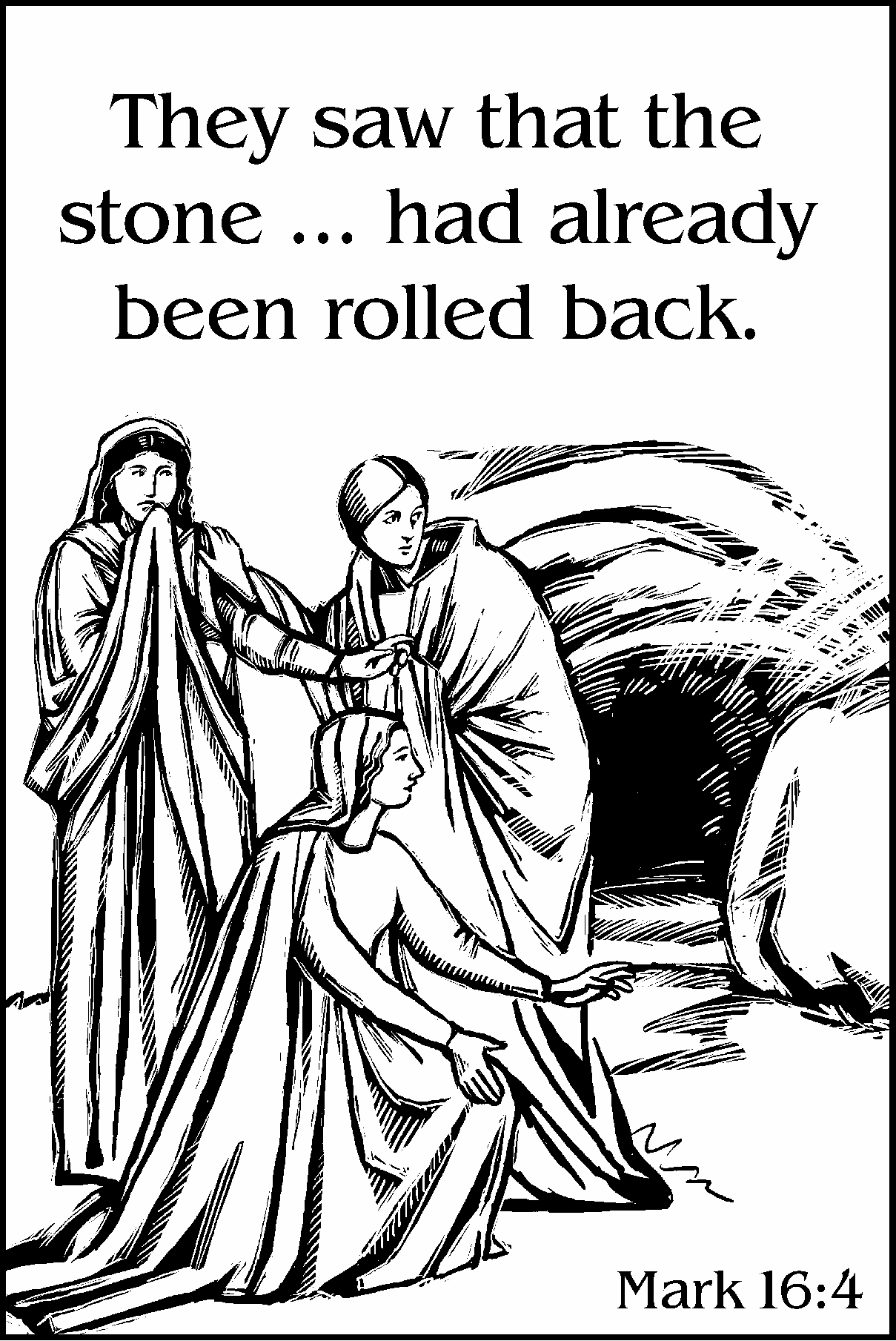 Easter is the oldest and most important celebration of the church. In A.D. 154-155, during a meeting between the Bishop of Rome and the Bishop of Smyrna, Easter gets its first explicit historical mention. During this meeting the two bishops discussed how their respective churches celebrated Christ's resurrection differently, but what was never contested was the monumental importance the resurrection played in the Christian faith. While writing to the church in Corinth, St. Paul notes, "Now if Christ is proclaimed as raised from the dead, how can some of you say that there is no resurrection of the dead? But if there is no resurrection of the dead, then not even Christ has been raised. And if Christ has not been raised, then our preaching is in vain and your faith is in vain." Christ's resurrection is the ultimate affirmation of who Christ is and what Christ has done for us sinners. When God raised Jesus from the dead (Rom. 6:4), He was saying that: 1. Jesus Christ was truly the Son of God; 2. that by Jesus' death all of our sins are fully paid for; 3. that everything Jesus had said and done was truth and could be trusted and regarded as from God the Father; 4. that all those who have faith in Jesus will have the benefits of Jesus' victory over sin, death and the devil—eternal life. As we celebrate the Easter season let us join with St. Peter in saying, "Blessed be the God and Father of our Lord Jesus Christ! According to his great mercy, he has caused us to be born again to a living hope through the resurrection of Jesus Christ from the dead, to an inheritance that is imperishable, undefiled, and unfading, kept in heaven for you, who by God's power are being guarded through faith for a salvation ready to be revealed in the last time." Vicar Bobby

Holy Week Activities
Profession of Faith Service Friday, Mar.30, 7:30 p.m.
Palm Sunday Services April 1, Sat. 5:30 p.m. / Sun. 8 & 10:30 a.m.
Junior Confirmation Service April 1, Sun. 11:45 a.m.
Maundy Thursday Service April 5, 4:30 & 7:00 p.m.
Good Friday Service April 6, 4:30 & 7:00 p.m.
Easter Sunrise Service April 8, 6:30 a.m.
Easter Breakfast April 8, 7:30 – 8:30 a.m.
Easter Services Sat. 5:30 p.m. / Sun 8 & 10:30 a.m.
Seminarian Paul Hemenway Preaches for Palm Sunday
Please join us for the beginning of Holy Week on Palm Sunday weekend. Mr. Paul Hemenway (former GSLC vicar) will be our guest preacher. This is a very special day as we put our focus on Jesus' last week of teaching and on His suffering, death and resurrection.
Helping a Friend
New Bible Class Beginning April 15
th
The Bible says, "Bear one another's burdens." Many of us have struggled with difficult problems or we know someone or will meet someone who is struggling. What do you say? How can you help? This class is designed to help people help one another according to the love of God in Christ. We will be examining topics like:
Discerning God's Will,
Dealing with Alcoholism,
Overcoming Loneliness,
Facing the Temptation of Gambling,
Managing Moodiness and Depression,
Overcoming a Painful Childhood,
Finding Balance.
The class will meet in the Lower Level. If you've never attended Sunday Bible class before, this would be a great way to start. The class will be taught by Pastor Walther.
Lutheran Women in Mission
Thursday, April 12th – Meet for our monthly meeting, beginning at 6:45, in the Fellowship Hall. Our topic is Serving the Handicapped by Diane Mueller from Bethesda. We will also be decorating stationary for the residents.
Special Events:
April 14th –The Metro-Central Zone Rally will be held at Hope Lutheran Church in Highland from 8:30-2:00. Registration is $8.00. The ingathering will be to support the Women's Prison Ministry of SID.
May 3rd- Plan to join us to learn more about the Crisis pregnancy Center.
May 14th –Mother-Daughter Banquet….watch for details soon.
Lunch Bunch
On April 17 we will meet on the parking lot at 11:30 a.m. to go to Rusty's in Edwardsville. Please call Mary Preuss at 210-6893 (new number) or Wilma Mitchell at 345-7123 before April 15 to make reservations.
F.A.I.T.H. in Action!
This summer, Good Shepherd will be represented by 14 of the F.A.I.T.H. Senior High youth at the Lutheran Church Missouri Synod National Youth Gathering in Orlando, FL. The youth ask that members of our church remember them in prayer as they commit to participate in and spiritually grow from the many exciting opportunities that await them at the Gathering. For a limited time, there is an opportunity for you to become a shareholder in the TAKE STOCK IN YOUTH investment program. More information is on display in the connecting hallway. Questions? Call Lorri at 667-1038.
Senior High Youth

Palm Sunday – Confirmation Usher Team - All Senior High Students should sign up on the youth board to be ushers for the Confirmation Service, which will be at 11:45 a.m.. Everyone should be at the church by 11:15 a.m.
Sunday, April 1, 7:00 – 8:30 p.m. "The Choice is Yours" Brownies, Cookies, Berries or Pie – Which will be your choice? Join us for a night of making the right choices… from brownies to beliefs. GSLS Cafeteria.

Sunday, April 15, 7:00 – 8:30 p.m. Jump!!! How high can you jump? How far? Through a hoop? Come test your abilities as we learn about "Friends That Don't Let Fri

ends Jump!!!"
Saturday, April 21 Girls Night In!!! Join us as we continue the "Girls of Grace" series at the Schnicker's at 7:00 p.m.
Board of Congregational Life
Pick up a copy of the pictorial directory update from the narthex between 3/17 & 3/28.
Adopt-a-bags should be returned by 3/24 to help with the Spring Food Baskets. Please check the expiration date on the food items before including them in your bags. Make sure bags and boxes have not been opened. Thank you very much for your generosity.
Please visit the Sunshine Corner on the weekend of March 24th and 25th. Please sign the cards and add an encourage comment to brighten the days of those receiving the cards.
Blood Pressure Screening – 3/31 & 4/1.
Braille Workers –4/12 from 1 to 3.
Anniversary Dinner (Sunday, May 6th) sign up sheets will be in the narthex and in the church office for the Anniversary Dinner. Sign up yourself or call the church office to sign up. Baked ham, knot rolls, dessert, beverages, and dinnerware will be provided, please bring a salad, vegetable, or casserole to share. The potluck begins about 11:45 a.m. in the fellowship hall. New members are guests, and need not bring a potluck dish. All are welcome; come join the celebration of our church anniversary and welcome those who have joined us at Good Shepherd within the past year.
Baby Shower
All the ladies of the congregation are invited to stop by the fellowship hall on April 15th from 2-4 P.M. for a BABY SHOWER celebrating the arrival of Vicar and Erica Bobby's "due any day" tax deduction! Judah Bobby, 2 years old, will soon have a new baby brother. While all gifts are appreciated we are suggesting diapers and gift cards.
Tell the Truth!
Learn the truth about Jesus at Quest for Truth VBS on July 2-6. Come on our adventure and uncover the WHO, WHAT, WHERE, WHEN, HOW, and WHY truths about Jesus. Fill out the registration form in the narthex. Early registrants will receive a copy of the VBS songs on CD. See you at the quest!
Official Acts
Baptisms (Children): Evan Aaron Klaustermeier
Funeral: Erick "Kim" Wilson
Souls: 1,671 Comm.: 1327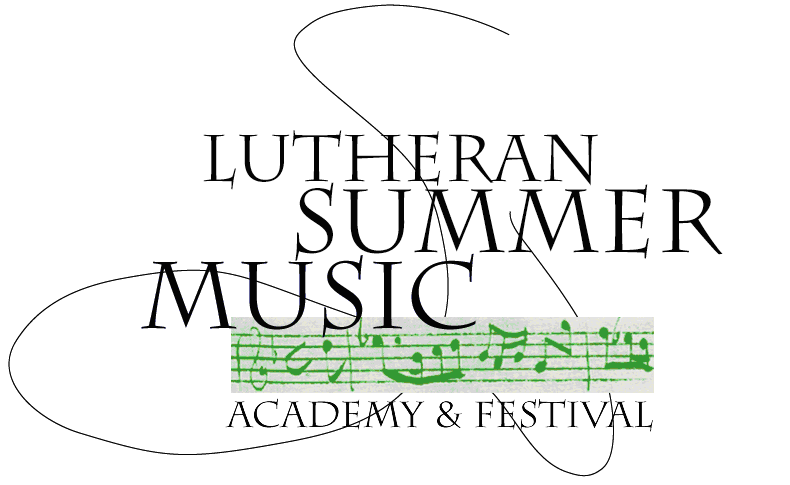 Lutheran Summer Music Academy & Festival has a 25 year history of "expanding the church's heritage of excellence in music." We are the only four-week summer youth camp that combines intense musical study and spiritual grounding into a life-changing experience.
The 2007 Academy will be held on the campus of Gustavus Adolphus College from Sunday, June 24 to Sunday, July 22, 2007 for students in grades 8-12. All faculty and staff are carefully selected with emphasis on musical excellence, a successful history of working with high school aged students, and a commitment to the spiritual growth of the students.
Individual instruction is offered on all orchestral and band instruments, harp, voice, piano, and organ. Small musical ensembles are a critical core component of the Academy curriculum. Each student is also placed in a musicianship class based on his or her proficiency. Additionally, Jazz Ensemble, Chapel Choir, Handbells, Collegium Musicum (historical instruments), and an opportunity to audition for the concerto competition are offered.
Recitals and concerts are held most evenings by faculty artists, guest artists, or students. Evening Prayer closes the day and follows the recitals each evening.
Christian worship in the Lutheran tradition is at the heart of Academy life. As a part of the basic curriculum, all students participate in daily opportunities to grow spiritually and culturally through worship. Both students and faculty participate musically at Morning and Evening Prayer and Sunday services, and give brief performances (Abendmusik and Musical Offerings) that precede worship.
While LSM is a very busy schedule, there is plenty of time for fun! Most classes and ensemble rehearsals are scheduled in the morning which leave the afternoon for recreation and practicing. Students have access to all the recreational and sports facilities of a liberal arts college. Impromptu games of ultimate frisbee and sand volleyball are LSM favorites. We also travel off campus for the Fourth of July and to the Twin Cities for our annual LSM "caravan." LSM is serious summer fun!
For more information about LSM and scholarship opportunities, call Justin Larson, Admissions Counselor, or Sue Olstad, Admission's Director at 888-635-6583. You can also email admissions@lutheransummermusic.org.
Visit us online at www.LutheranSummerMusic.org
Ask the Pastor
What About the Tomb of Jesus?
Prof. Jeffery Kloha of Concordia Seminary has carefully examined the recent Discovery Channel documentary about the tomb discovered in 1980. His assessment is that the writers have patched together a number of speculative ideas to conclude that this was the tomb of Jesus of Nazareth. Consider this list…
IF Some of the most common names among first century residents of Judea can only apply to Jesus of Nazareth and a few (but by no means all) of his family members mentioned in the NT;
AND IF the Mary in the tomb is Jesus' mother and not his wife, sister, or other relative;
AND IF Jesus and his family relocated to Jerusalem, and lived there for at least three generations;
AND IF this family came into a great deal of money in Jerusalem;
AND IF they were prominent enough, while Christians were being driven from Jerusalem, to build an elaborate and expensive tomb in a prime location;
THEN this could be the "Jesus Family Tomb."
Furthermore,
IF Mara, though written in Greek is an Aramaic title, not (as in other inscriptions) a Greek name;
AND IF Mariamene is a name that can only apply to Mary Magdelene, even though there is no evidence that she is called that until at least 150 years after Jesus;
AND IF Mariamene could only have been Jesus' wife, not that of the other men in the tomb like Joseph or Matthew;
THEN Jesus of Nazareth might have been married to Mary Magdelene and they had a child.
For more go to www.csl.edu. and read the article: "Professor Responds to the Lost Tomb of Jesus."