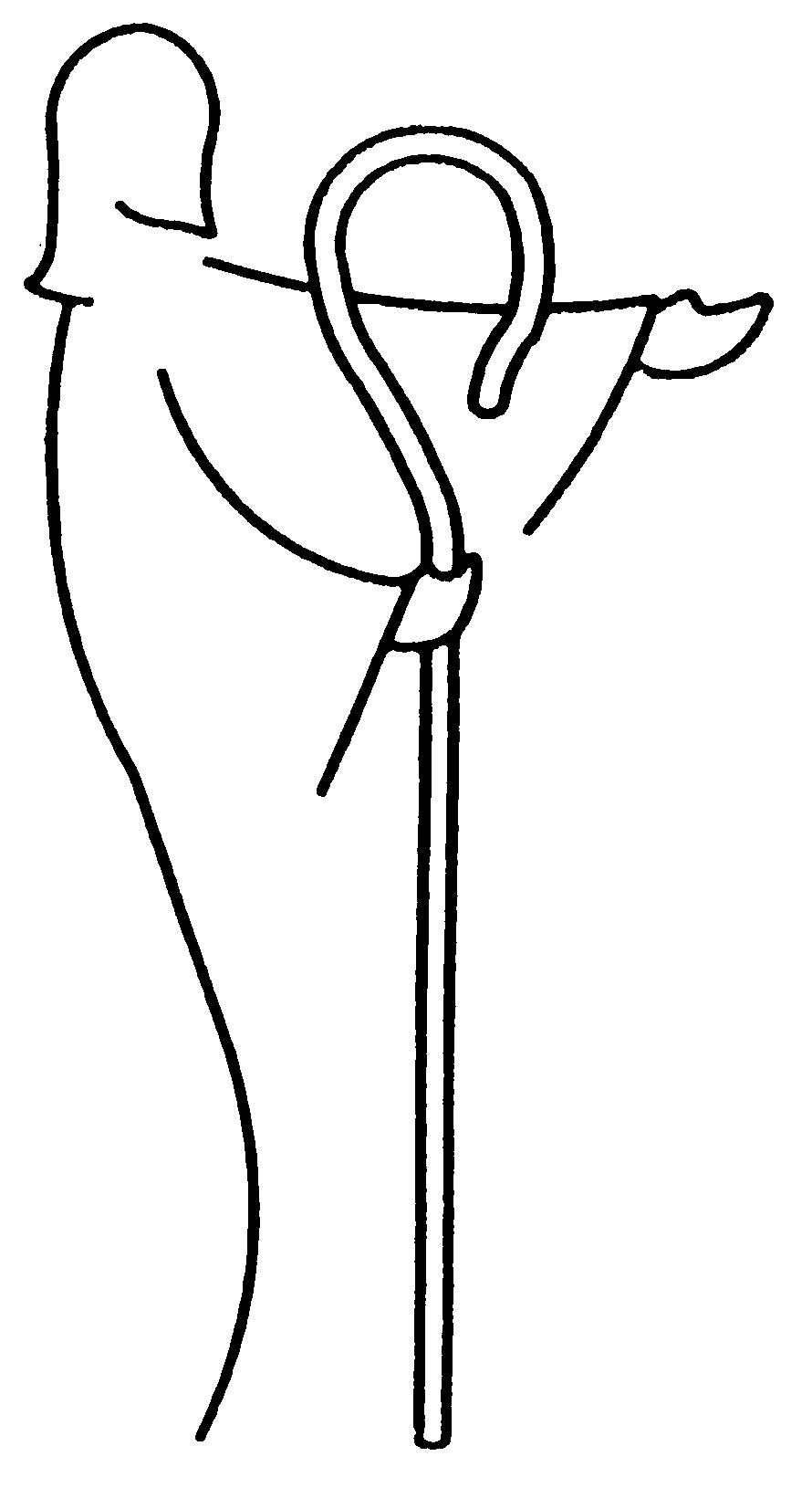 Love in Action
Good Shepherd Lutheran Church
1300 Belt Line Road Collinsville Illinois 62234
618-344-3151 (Church) 618-344-3153 (School) 618-344-3378 (Fax)
Pastors M. Walther & P. Hoft Vol. 29 No. 4 April 2006
---
Resurrection Thunder
"There was a violent earthquake, for an angel of the Lord came down from heaven and, going to the tomb, rolled back the stone and sat on it. His appearance was like lightningÖ" -Matthew 28:2
Growing up in San Diego, California, I can remember vividly the first time I experienced an earthquake. Its size couldnít have been very significant. Maybe 4.0 on the Richter Scale, at the most. But to me, it was a big deal. The hanging lights were swaying, Momís decorations rattled on the end-tables, and the floor beneath my feet was moving! No damage was done, yet I still wanted to know how everyone was affected. I was curious about the consequences. Were lives lost? Were there any heroic rescues?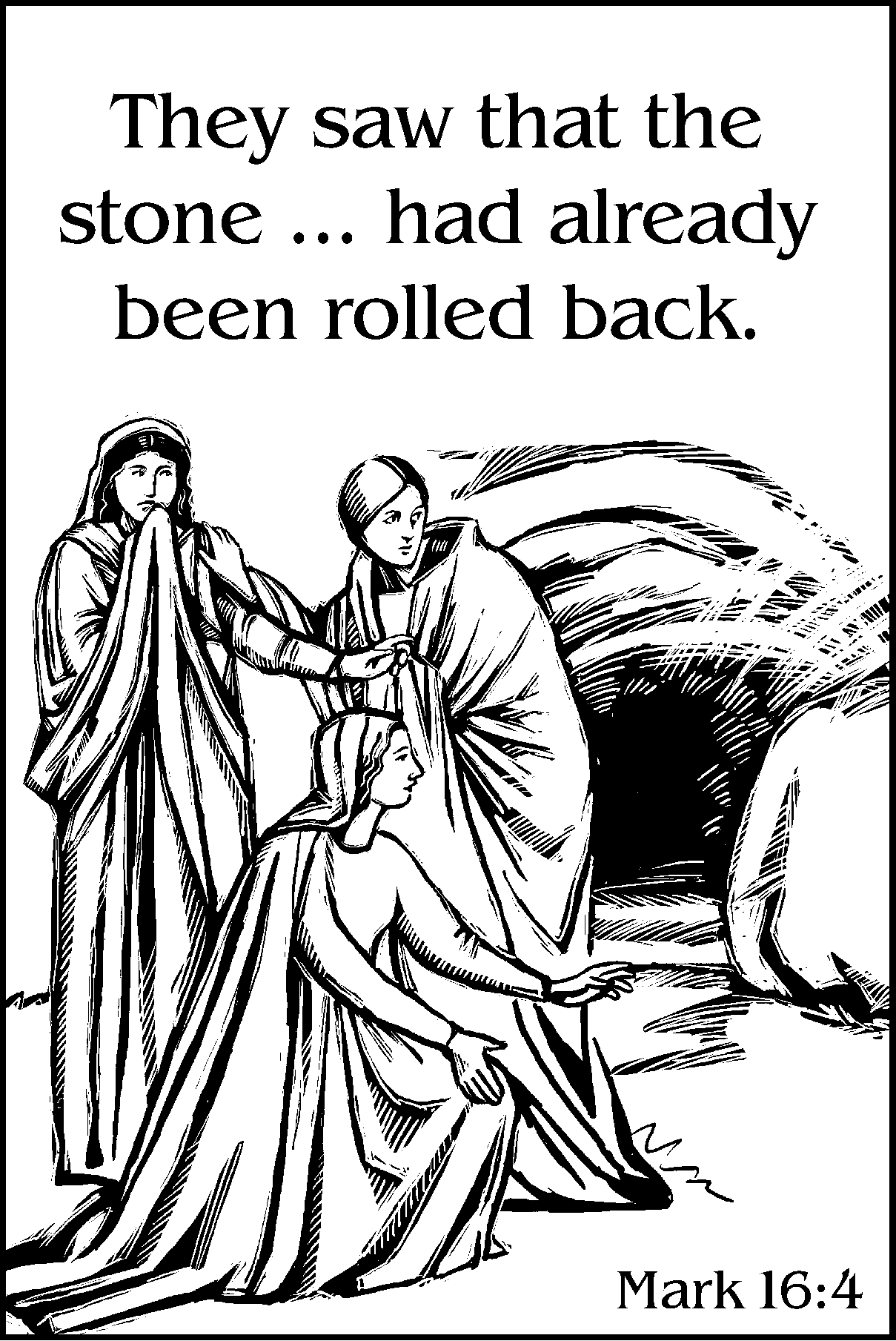 Matthewís version of Jesusí resurrection includes a detail that the other Gospel writers didnít mention - an earthquake! And for that matter, a violent one! What it tells us is that the resurrection was an earthshaking explosion whose impact affected those who were within its radius. Matthew notes six responses: (1) "the guards shook and became like dead men" (28:4); (2) "the women hurried away from the tomb, afraid yet filled with joy, and ran to tell His disciples" (v.8); (3) the women "clasped [Jesusí] feet and worshiped Him" (v.9); (4) the elders bribed the soldiers, instructing them to "tell people ĎHis disciples came by night and stole him away while we were asleepí" (v.13); (4) the soldiers "took the money and did as they were instructed" (v.15); (5) the eleven "when they saw Him, worshiped Him"; (6) "but some doubted" (v.17).
These responses range across a spectrum that includes terror, lying, bribery, fear, doubt, great joy, and worship. The resurrection did not evoke the same response in everyone present, but no one was unaffected by it. It made a profound impact on everyone in the area. However, the response that stands out among the rest was worship. The women in verse 9 and the eleven in verse 17 responded by worshiping their risen Lord.
Today, the earthquake of Christís resurrection continues to pulsate into our lives. No other event in history has ever been so cataclysmic. Some are still gripped with doubt. Others tell lies that contradict what truly happened. But for us, we respond in the most appropriate way: worship. Godís blessings during your Easter holiday! Christ is risen! He is risen indeed! Pastor Hoft
Holy Week Services
Profession of Faith Service Friday (4/7) 7:30 p.m.

Palm Sunday* April 8-9 Regular Service Times

Confirmation Sunday (4/9) 11:45 a.m.

Christian Passover Meal Wednesday (4/12) 6:30 p.m.

Maundy Thursday Thursday (4/13) 4:30 and 7:00 p.m.

Good Friday Friday (4/14) 4:30 and 7:00 p.m.

Easter Saturday Saturday (4/15) 5:30 p.m.

Easter Sunrise Sunday (4/16) 6:30 a.m.

Easter Services Sunday (4/16) 8:00 & 10:30 a.m.
* Childrenís processional with palms at Sunday services. Meet in Narthex before the service begins.

Christian Passover Meal

Christian Outreach is sponsoring a Christian Passover Meal on Wednesday, April 12, at 6:30 p.m. The Lordís Supper was given while Jesus was celebrating the Passover with His disciples. As we explore the important aspects of the Passover, we will grow in our appreciation of the Lordís Supper. After experiencing the Christian Passover, we will share a potluck meal. Please register by calling the Church Office at 344-3151. Participants should bring a salad or dessert. Meat and drinks will be provided. A free will basket offering will be available to support the work of Christian Outreach.

Ask the Vicar

How did you know you should enter the ministry?

This is a question I am asked with more and more frequency. I really enjoy telling the story because I think it shows how God works in our lives, even in the life of a hard hearted and stiff-necked person like me.

My entire life I have been asked the question "Are you going to be a pastor like your father?" My answer was always an emphatic "Never!" I just had no interest in serving God in the capacity of the Office of the Ministry. As a young person I was preoccupied with one thing-Rock and Roll. That is not to say that I wasnít concerned about my faith or spreading the message of Christís love to the world, but I saw myself doing that through music not the pulpit. I spent my childhood working toward the goal of one day becoming a recording artist that could spread the Good News to people who had never set foot into a church before. And as it turned out God decided that He could use me in this capacity and so this is what I did for a number of years (but that is an entirely different story).

After awhile I began to lose my appetite for the music biz and even the desire to make music. I knew I wasnít comfortable doing what I was doing but I wasnít sure why. It turned out that God had different plans in store for me. He was calling me to serve Him in the ministry. Of course, once I realized that, it was NOT something I wanted to hear. So I began to get things in order to become a psychologist and serve God by being a Christian counselor. That would be great right? Yeah, it would have been if God hadnít wanted me to do something else! And so the battle between God and me was on. (Actually, it wasnít much of a fight. We humans donít fare too well going one on one with God Almighty!) He kept pulling me and I kept fighting it. You couldnít possibly want me Lord. Of all the screw ups in the world, you could surely do better than this right?!! And on my struggle went. I told God I would do anything to serve Him, just NOT be a pastor! For six years this is how I lived from day to day. It was awful.

One day in August of 2001 I was visiting the church I had spent most of my life at and the new associate pastor was preaching for the first time. His sermon was about the need for pastors and church workers (teachers, deaconesses, etc.) in the LCMS. In his sermon he talked about the methods God uses to call us into the ministry. Too often we are looking for a divine revelation or an angel to speak to us in a dream before we get involved in serving Him, when the real ways He uses to speak to us are through His Word and other people. He had me! Then he asked us to think if anyone has ever suggested that we might enter the ministry. 33 years of people telling me I should be a pastor flooded my mind! It was amazing! At the beginning of the sermon I was somebody preparing to be a psychologist. 15 minutes later I had given up fighting and was headed for the seminary! The thing that blows me away about all of this is how calm I felt after I stopped fighting God. It was the best I had felt for six years!

Maybe you have felt the calling to serve God in some form of ministry? It might be to lead a small group Bible study, or serve on a board, or maybe you have been thinking about going to the seminary. Whatever it may be I would encourage you to ask God what HE has in mind for you on a consistent basis and stay in His Word. Donít look for the heavens to part and a host of angels to come and hand deliver you an envelope with a message from God. Look to Godís Word. Pray. Talk to other believers about ministry. And trust me, God will show you what He wants you to do for Him. Vicar Hemenway

Christian Outreach Lunch Bags

The Christian Outreach group recently purchased nice, vinyl "Good Shepherd Lunch bags" to take out on visits to guests who come to our worship services. They will also be available to GSLC members in the Narthex. The cost of $4.00 will help pay for the bags that we distribute for free to guests and new members.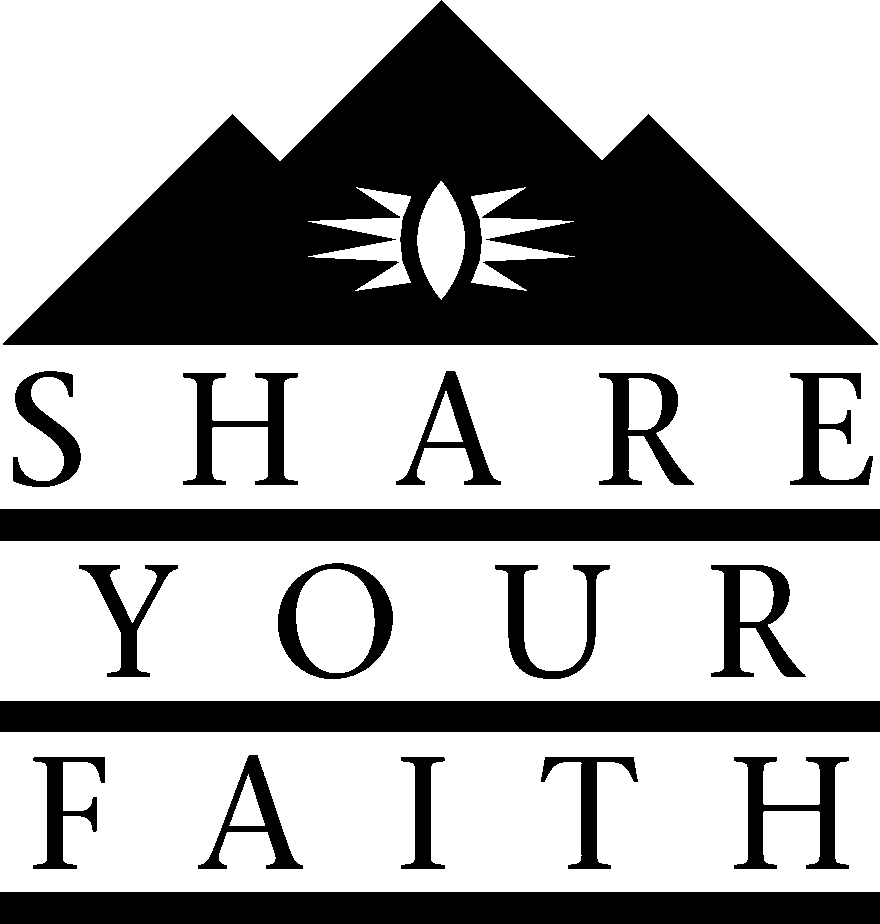 Sharing Your Faith with Muslims

Mark Your Calendars for Sunday, March 26th at 4:00 p.m. Rev. Tony Boos will be here to teach us How to Share Your Faith with Muslims. Pastor Boos leads a special ministry to immigrants in St. Louis. Many people today have Muslim friends and co-workers. Itís important to know how you can share the truth of love of Jesus with them.

Lutheran Laymenís League Convention

The 72nd Annual Southern Illinois District Lutheran Layman's League Convention at Trinity Lutheran Church, Edwardsville, Illinois on April 2 beginning at 2:00 p.m. Rev. Steve Siegel, Dir. Of North American Ministries, will be the speaker. Register by sending your name to Paul Walther, 305 Flagstone Dr., Belleville, IL 62221. The cost of the banquet is $10.

Scholarship Applications

Scholarship Applications can be submitted either by paper (forms in School & Church Offices) or online (www.factstuitionaid.com). There is a $20 application fee. Applications need to be submitted by May 1, 2006. See "Scholarship Program" brochure on table in entryway (or at www.goodshepherdcollinsville.org) for more information.

Next Adult Confirmation Class Begins Tuesday, April 18th

Do you have a friend or relative that isnít a Christian or isnít active in a church? Consider inviting them to join us for the next Adult Confirmation Class Ė Journey of Faith. This ten-week class (Tuesdays from 7:00 to 8:45 p.m.) covers all the basics of the Christian faith and prepares people for the reception of Holy Communion. Members are encouraged to retake the class every ten years to brush up. All materials are provided. Babysitting is also provided. To register just call the Church Office at 344-3151.

Womenís Day of Renewal

Thank you from the WDR Committee to all of the many volunteers who helped make the 2006 Womenís Day of Renewal a wonderful success. We greatly appreciate the help of the Menís Ministry and the additional men they recruited for the day; LWML; Wednesday Women; all of the other women who served in many capacities; and the teenagers who helped set up and manned the Kidsí Kamp and several booths. Thanks!

Gideon Memorial Brochures

Support the Ministry of Gideonís by using the memorial brochures available in the Narthex (display mounted on the wall near the connecting hallway). Donations in memory of a friend or loved one will help place Bibles throughout the United States and the world.

Mission Guild for Lutheran Women

Mission guild will meet at Bethany, OíFallon (on Old Collinsville Road) on Monday, April 3 at Noon. The date was moved up a week because of Holy Week. Guest speaker will be Sue H. All ladies are welcome to attend.

Lutheran Women in Mission

Thursday, March 23rd ĖSpring Salad Luncheon/Card Party. The cost is $6.50 and the doors open at 11:00 a.m.

Saturday and Sunday, March 25th - 26th Ė The LWML Mission Box will be in the narthex to give everyone an opportunity to help our mission efforts. Look for this the last Saturday and Sunday of every month. You may also pick up a copy of the Quarterly or Missionette, LWML publications.

April 6th ĖOur monthly meeting begins at 6:45 p.m. with social time. Our speaker is Linda Stewart of the Lutheran Hour Ministries who will speak on Outreaching Women Ministries. After the meeting we will be packing items for the Honduras Mission trip.

April 22nd- The Zone Rally will be held at Good Shepherd starting at 9:00 a.m.

Looking ahead: Monday, May 15th Mother-Daughter Banquet. Look for additional information in the up coming weeks!

Congregational Life

Adopt-a-Bags will be distributed shortly to accumulate food for the Easter Food Baskets that will be delivered on April 8th. Please pick up one of the bags and fill it and return it on or around April 8th.

The monthly Blood Pressure Screening will take place on 4/01 & 4/02. Look in the connecting hallway for the table.

The Braille Workers will not meet in April. If you are interested in volunteering to help with any future efforts, please contact the church office.

Lenten Soup Suppers: You are invited to join us for soup, sandwiches, and dessert on Wednesdays during Lent. The dates remaining include March 22, 29 and April 5, 2006. The suppers are served between the services from 5:30 to 6:30 p.m. Proceeds from these suppers will benefit various mission and church groups. Come join us for some good food & fellowship.

"Bloom Where You Are Planted" is our theme this year for the New Member/Anniversary Dinner. Mark Sunday, May 7 on your calendars for this annual event. Not only is this an opportunity to meet and welcome the newest members to Good Shepherd Lutheran Church, but it is also our yearly church anniversary celebration. Plan to join us for the fellowship and a great potluck dinner.

Guide Book & Directory Advertising Opportunity

We are in the process of updating our annual Guide Book & Directory for the Church. The book contains the Who, What, When, Where, Why, and How of our Church. The book is provided at no cost to our Church, including the mailing to each family, and again is being subsidized by local businesses that advertise in it. If you own or manage a business and would like to find out how to advertise in our book, please call the Church Office at 344-3151.

It Is Time for us to update our records for the Guide Book & Directory. Please call the Church Office at 344-3151 with any changes, additions or deletions.

Official Acts

Baptisms (Children): Mackensie Rose Walker, Keaton Jack Rother, Morgan Alexis Klucker

Souls: 1,690 Comm: 1,333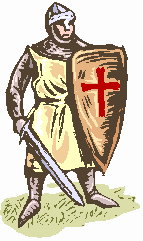 "PUT ON THE FULL ARMOR OF GOD"
Mother & Daughter Banquet!
Monday, May 15th
Itís time for the 45th Annual Mother & Daughter Banquet, hosted by Good Shepherd Lutheran Womenís Missionary League (LWML). All mothers and daughters are invited! Come and join us for a night of knights, castles, and armor, as we "Put on the full armor of God". This yearís theme is a Medieval Banquet and all are invited to come dressed to suit the night! Dinner will be buffet style and will be followed by a great program! Tickets are on sale now!!!!! Adults $8.50, Children (4-12): $6.50, Children under 4 are FREE! Tickets will be available for sale between services starting April 22nd through May 7th in the connecting hallway. Remember SPACE IS LIMITED, so get your tickets as soon as possible! Please note: there will be no sales at the door. If you have any questions, please contact Cheryl Schnicker at 398-3786.