Love in Action

Good Shepherd Lutheran Church

1300 Belt Line Road Collinsville Illinois 62234

618-344-3151 (Church) 618-344-3153 (School) 618-344-3378 (Fax)


Pastors M.Walther & P. Hoft Vol. 28 No. 4 March 2005
---
Atheism, Easter, and Hope
One of the Sunday Morning Adult Bible Classes this Spring is titled "Christianity and Atheism." In my preparation for this class Iíve discovered a number of interesting things about one of the foremost atheists of our time Ė Sigmund Freud. I knew that Freud was very anti-Christian. I also knew that he thought religion was dangerous for a personís psychological well-being. What I didnít know, and what they never explain in college psychology classes, is that Freud was preoccupied with the question of Godís existence. He frequently quoted from the Bible in his letters. He often used phrases such as "If God so wills"; into the keeping of the Lord"; and "until after the resurrection." What does this mean coming from a man who said that even a slip of the tongue was significant?
Perhaps the saddest part of Dr. Freudís life was the practical outcome of his rejection of God. He said that when we are confronted with the tragedies of this life there is nothing we can do but "resign" ourselves to endure them. When he tried to comfort friends who were suffering he said there were "no consolatory words." Atheists consider this to be brutal honesty. This is reality, get used to it.
I believe there is another reality Ė a real promise of comfort and hope. God does exist, and He hasnít abandoned this world to the ravages of sin. He sent His Son, Jesus, to take all the evil of this world and to endure it on the cross. Jesus rose from the dead and proved that Godís love is stronger than sin and death. There are consolatory words for those who have faith in Christ. "Because I live, you will live also" (John 14.9). It isnít always easy to believe this. But then God never said faith is an easy thing. He said it is a gift. "By grace you have been saved, through faith, and that not of yourselves; it is the gift of God" (Ephesians 2.8). It is a gift of hope that God gives us every Easter. Pastor Walther
Adult Inquiry Class April 5th
Interested in becoming a member at Good Shepherd? Would you like to be refreshed with the basic teachings of the faith? Please join us for the next series of Adult Inquiry Classes beginning Tuesday, April 5th at 7:00 p.m. (The same class is offered on Saturdays at 9:00 a.m. beginning April 9th). In these Bible studies we review all the important teachings of the Christian faith. Come and be a part of that long and important tradition of being "instructed in the way of the Lord." (Acts 18.25)
Major Chapters in the Minor Prophets
Vicar Furgeson will be leading an evening Bible class beginning Tuesday, April 5th at 7:00 p.m. He will explore many of the great chapters in the Minor Prophets (Hosea Ė Malachi). Come and join us for a study of the evangelistic prophet Jonah, the justice prophet Amos, and many others.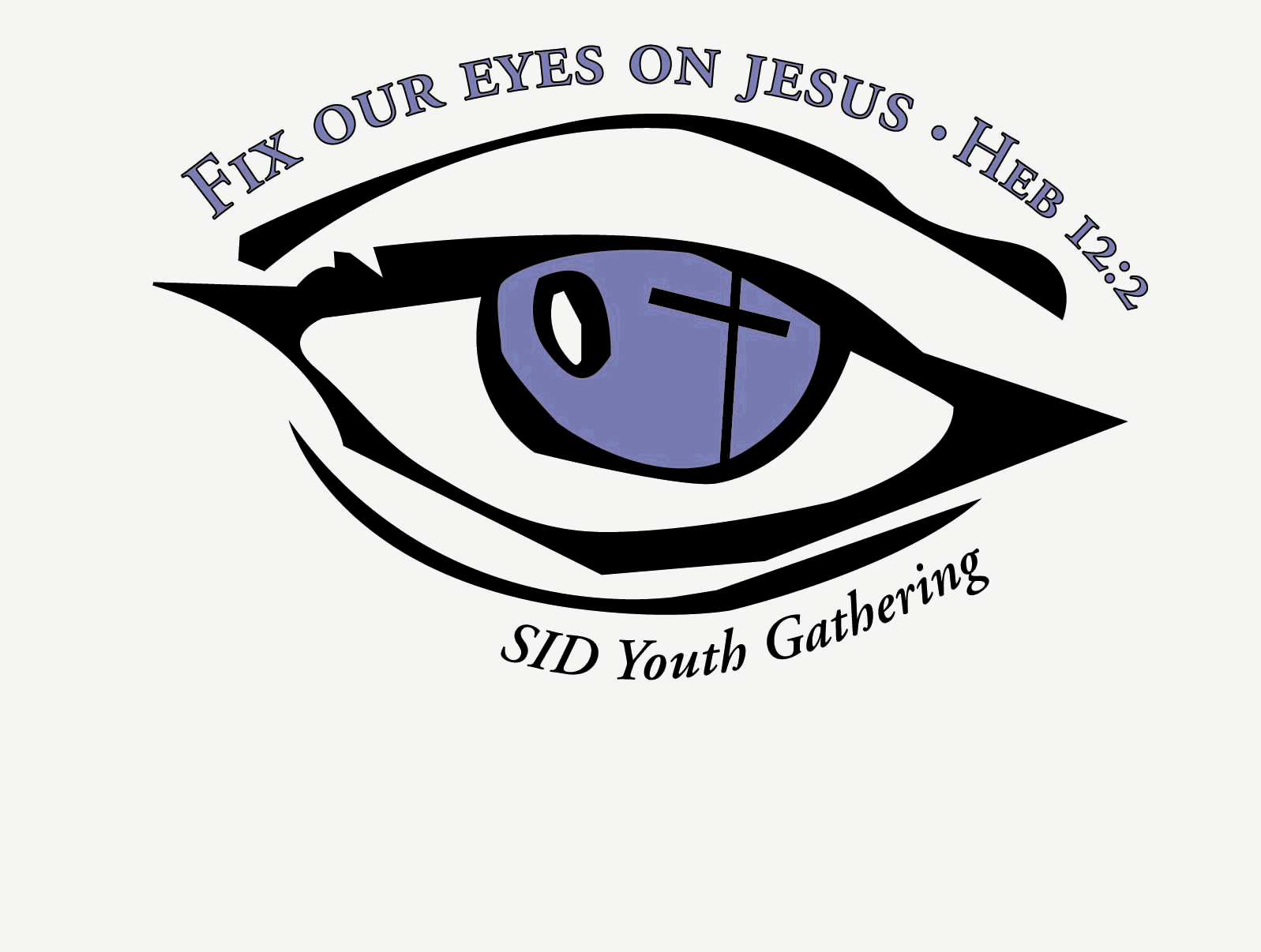 Southern Illinois Youth Gathering
Sr. High youth are invited to the S.I.D. Youth Gathering to be held this summer at Southern Illinois University in Carbondale, Illinois on June 17-19, 2005. The theme is "Fix Our Eyes on Jesus" based on Hebrews 12:2. Speaking on this theme will be Rev. John Nunes. , who will serve as the Bible study leader and emcee. Also speaking will be Bob Lenz, Director of Life! Promotions, a non-profit youth organization that provides speakers, performers and musicians to work with school districts, youth leaders, conferences and event planners with a message to help youth avoid the damages of drug and alcohol abuse, teen pregnancy, violence and suicide. Music will be provided by Tangled Blue. The cost is $150 per person by April 30th, or $175 per person after April 30th. Cost includes program, lodging, all meals and t-shirt. Youth going into High School this fall are welcome to attend. See Pastor Hoft for a registration form!
Lutheran Women in Mission
Thursday, April 7th Ė Our monthly meeting, beginning at 7:00 p.m. in the Fellowship Hall, will include a Bible Study entitled "Forgiveness" presented by Vicar Ferguson. Babysitting will be available.
Womenís Bible Study Ė Every 3rd Thursday of the month at 7:00 p.m. in the Fellowship Hall. All women of the church are invited to join together for an hour of fellowship and study in Godís Word on April 21st.
Special Events
Apr 14th Ė Spring Salad Luncheon/Card Party

Apr 16th Ė Zone Rally

Mon, May 9th Ė Mother & Daughter Banquet
Looking Ahead
Plan to join us for the May 3rd meeting where the Honduras Team will present "The Honduras Mission.".
LWML Convention in Tampa, Florida, is just three months away. While itís not quite time to pack your bags, it is time to make sure your travel arrangements, convention registration and accommodations are final. Though itíll be warm and sunny outside, be sure to add a sweater to your packing list for your time at Harbor Hall Ė and take something cool and comfortable for the joyful Jaunt mission Pledge Walk.
Mission Guild for Lutheran Women
The Mission Guild for Lutheran Women will meet on April 11 at Bethany Lutheran church, OíFallon, IL at 12:00 noon. A mission program and short business meeting will follow the noon luncheon.
All ladies of the church are invited. One need not be a member to attend.
Concordia Mission Society
Concordia Mission Society invites you to attend its annual meeting with free banquet at the Royale Orleans located at 2801 Telegraph Rd. on Sunday, April 3 at 5:00 p.m. Speakers after the banquet include Dr. Robert Roegner, Executive Director of Board for Mission Services LCMS and Dr. Wallace Schulz editor of "Good News." For reservations please call 645-1919 by April 1 with number of adults who will be attending.
Congregational Life/Social Ministry
Blood Pressure Screening will be taking place after each service on April 2 and 3 in the connecting hallway.
Braille Workers will be working on the 14th of April from 1:00 pm to 3:00 pm. Contact Doris Ulkus if you would like to help.
Sunshine Corner - On April 24, brighten someone's day by taking a moment to sign or write a short message on the cards in the narthex.
New Member/Anniversary Dinner will take place on May 1, 2005. If you would like to attend there will be sign up sheets available April 2 - 24.
Lunch Bunch
On April 19th we will meet in the Church parking lot at 10:50 a.m. and car pool to the House of Plenty in Highland, IL. Please call Mary Preuss, 667-6513 or Wilma Mitchell, 345-71213 before April 17th.
Official Acts
Baptisms (Children): Lillian Suzanne Settle, Blake William Miller, John Alexander Hipple, Kasondra Marie Maine
Baptisms (Adult): Brandon Grant Easton, Gary Edrington, Todd Powers
Confirmation (Adult): Gary Edrington, Elizabeth Gail Fedorsak, John Joseph Graney, Jr. Amy Michelle Graney, Elizabeth (Betty) A. Graney, Joel Michael Italiano, Norman Andrew Klass, Julia Ann Klaas, Catherine Lynn Murphy, Ricardo Ortiz, Shannon Wyatt
Received Through Transfer: Lonnie, Evelyn, Christopher, Nicole, Paul & Patrick Koeltzow from Concordia, Jackson, TN
Funerals: John A. Sudbring, Ean Michael Kruta, Katherine Wilhelimina Hedden, Dorothy Jean Riddle
Souls: 1,626 Comm.: 1,281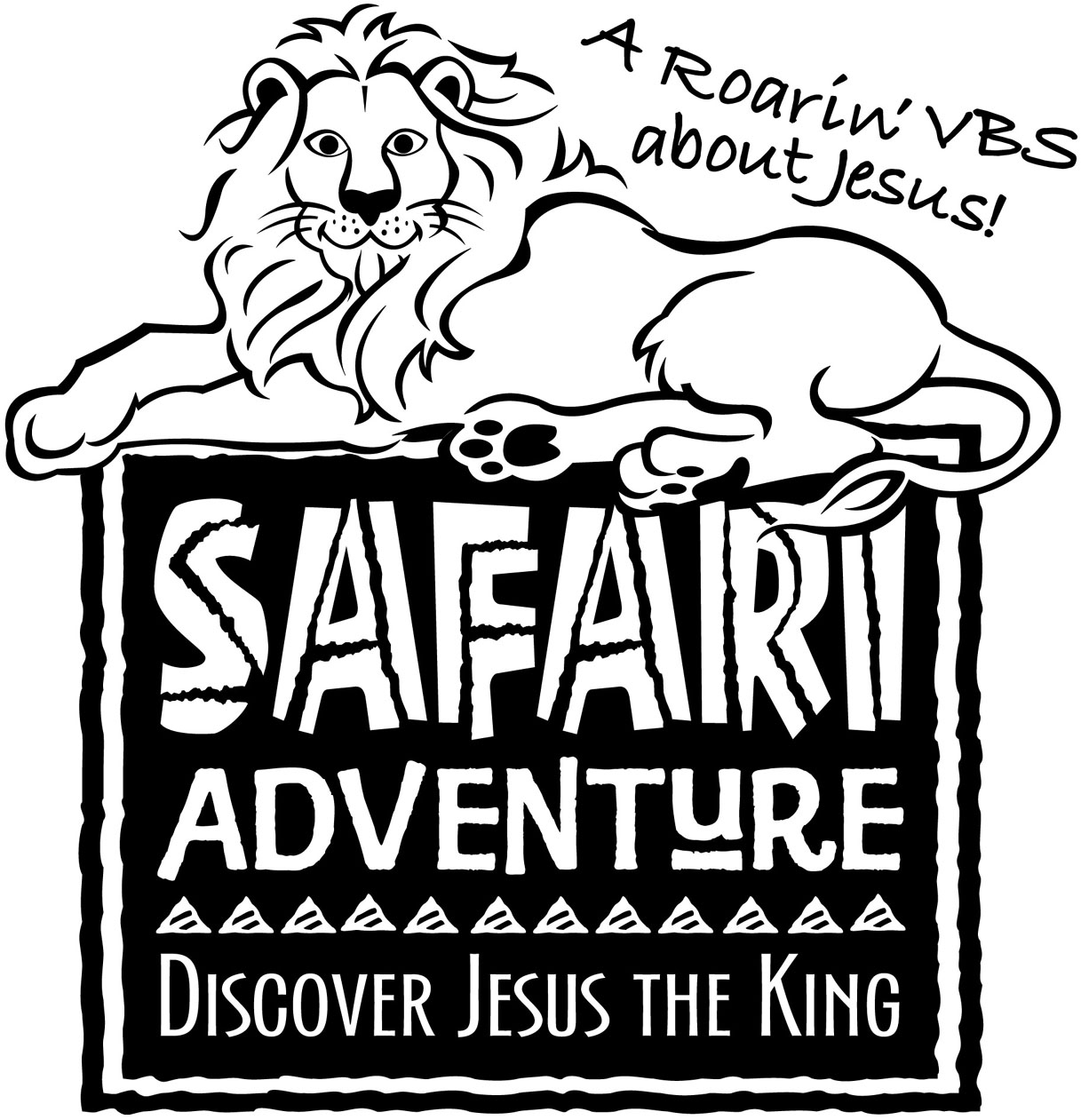 Vacation Bible School July 11-15
Mark your calendars now for VBS! If you would like to help out in anyway, please contact the Church Office (344-3151). We are looking forward to another great experience this summer to reach out into our community with the message of the Gospel.
National Volunteer Week April 17-23
A big thank you to all our wonderful volunteers. We really appreciate all your time & talents. We couldnít do it without your help. Ė The Church Office
Equipping to Share
On Saturday, May 7th, Good Shepherd will be hosting Equipping to Share Ė A Workshop for Everyday Evangelism. This workshop will be presented by Lutheran Hour Ministries. The workshop will concentrate on: Expressing the Gospel, Understanding the Spiritually Lost, Preparing for Mission Moments, and Connecting People to the Church. The workshop is free. Watch for more information in upcoming bulletins and at the Good Shepherd website.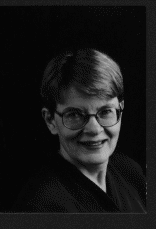 Organ Concert April 10th
Anita Eggert Werling, professor of music at Western Illinois University in Macomb, will present a concert of sacred music on April 10th at 3:00 p.m. Dr. Werling has performed throughout the United States, Canada, and Europe. Among her special interests are the music of Bach, the twentieth century French repertoire, and music of women composers. She won the Gruenstein National Organ Playing competition, and in 2003 was honored by the Western Illinois University Chapter of the American Guild of Organists for her contributions as a teacher, performer, and organ consultant to area churches.
Menís Ministry
The Menís Ministry meets the second and fourth Saturdayís of the month in the Lower Level of the Church. Currently we are discussing the lives of "Faithful Men." studying "The Case for Christ." Join us at 8:030 a.m. for breakfast and for Bible study, discussion & prayer.
Fellowship Missions Concert
Come join us for a special benefit concert on Sunday, April 17th at 7:00 p.m. The purpose is to help raise funds for a mission trip for Rachel Clayton and Steve Petersen, who will be going to Bethlehem, Israel, this summer to work at Dar al Kalima Lutheran School. The concert will include organ, piano, vocal and other instrumental music. A free-will offering will be taken.
Ask the PastorÖ
What About Living Together Without Marriage?
More and more couples these days are choosing to live together with the intention of possibly getting married later on or not at all. This has been called "cohabitation." What was once called "living in sin" is now being viewed by society as an acceptable practice. According to the U.S. Census Bureau, 1 million people were in "unmarried-partner households" in 1970. The number rose to 3.2 million in 1990. And in 2000, the figure soared to 11 million.
What are some of the reasons that couples choose to forego marriage and make this decision to cohabitate? Some say they have financial reasons. Others say they hope to avoid the difficulties they saw in their parentsí marriages. They want to find out if they are compatible. Others simply state they donít need a "piece of paper" to justify their love for each other. Truth be told, living together is not the same thing as marriage. In John, chapter 4, Jesus says to the woman at the well, "Go call your husband." She replies, "I have no husband." Jesus says, "You have rightly spoken, for you have had five husbands, and the one you are now living with is not your husband." Jesus clearly identifies "living together" as a problem. It is an issue the church must deal with.
Living together is sinful in the eyes of God because it breaks the 6th Commandment: You shall not commit adultery. Hebrews 13:4 says, "Marriage should be honored by all, and the marriage bed kept pure, for God will judge the adulterer and all the sexually immoral. St. Paul even writes, "Sexual immorality and all impurity or covetousness must not even be named among you, as is proper among saints (Eph. 5:3)." The catechism teaches, "We should fear and love God so that we lead a sexually pure and decent life in what we say and do; and husband and wife love and honor each other." What the Bible instructs about marriage is clear:
Marriage is a lifelong commitment between a man and woman (Matt. 19:4-6).
Marriage is for companionship (Genesis 2:20-24).
Marriage is for procreation (Genesis 1:27-28).
Marriage is to keep people from sexual sin (1 Corinthians 7:1-2).
It is also interesting to note that not only does God support marriage over cohabitation. Social science does, too. Secular research overwhelmingly shows that those who live together before marriage have higher separation and divorce rates. They also tend to have unhappier marriages.
So what is a couple to do if they are already living together? Someone might say, "Just get married!" But marriage is not a way to remove sin. Confession and absolution is the only way to get out of a sinful condition. Only through Christís forgiveness can a man and a woman be cleansed, washed clean, and then empowered to live faithfully as husband and wife. 1 Corinthians 5:17 says, "Therefore, if anyone is in Christ, he is a new creation; old things have passed away; behold, all things have become new." Pastor Hoft
Supper & Prayer Service
On the third Friday of each month you are welcome to come to a potluck dinner beginning at 6:00 p.m. in the Lower Level. At 7:00 p.m. we join together for a special prayer service that includes guitar singing and special prayer requests.
---
"A WALK IN FAITH" Ė Mother & Daughter Banquet!
Monday May 9, 2005
ITíS HERE!!!!! The 44th Annual Mother & Daughter Banquet, hosted by Good Shepherd Lutheran Womenís Missionary League (LWML), is here and all mothers and daughters are invited! Come and join us for "A Walk in Faith". This yearís theme is HAWAIIAN and everyone is encouraged to dress for a luau! A fun filled evening is planned beginning at 6:00 p.m. The dinner menu will be Pulled Pork or Pulled Chicken, Cheesy potatoes, Green beans almandine, Cheese cubes and a Fruit tray, and will be followed by a great program to "test your trust" and fuel your faith. Tickets are on sale now!!!!! Adults: $8.50, Children (4-12): $6.50, Children under 4 are FREE! Please return your registration form along with your payment to the Church office no later than April 28. Additional registration forms are available at the church office. Remember, RESERVATIONS ARE LIMITED, so register as soon as possible! If you have any questions, please contact Cheryl Schnicker at 398-3786.
NAME_________________________________________________ PHONE______________________
GUESTS (Circle One)
_______________________________________________________Adult Child (4-12) Child (under 4)
_______________________________________________________Adult Child (4-12) Child (under 4)
_______________________________________________________Adult Child (4-12) Child (under 4)
_______________________________________________________Adult Child (4-12) Child (under 4)
Total Enclosed $______________________ (please make checks payable to "LWML")