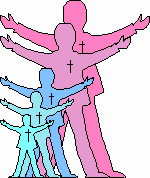 Love in Action

Good Shepherd Lutheran Church

1300 Belt Line Road Collinsville Illinois 62234

618-344-3151 (Church) 618-344-3153 (School) 618-344-3378 (Fax)
Pastors M. Walther & P. Hoft Vol. 26 No. 4 April 2003
---
What About This War?
There is no doubt that we are entering into a new era of global politics. A pre-emptive war with a hostile nation is not a common occurrence. The reasoning of the leaders of the U.S. is that it must disarm a nation that has indicated hostile intentions, has participated in hostile actions, and has the weaponry to cause great damage. If there was any doubt that the current government of Iraq has had a hand in encouraging global terrorism, it came to an end when Saddam told his commanders, "When the enemy starts a large-scale battle, he must realize that the battle between us will be open wherever there is sky, land, and water in the entire world."1
A few years ago a young man came to Good Shepherd to find out what Lutherans believed. He was dating a Lutheran girl, and it made sense to discover what they each believed before the relationship developed further. For the most part he was receptive to the core teachings of our confession of faith. But he was very concerned about our position on war and capital punishment. He had been raised a pacifist, and he felt that Christians should be opposed to all forms of lethal force. Jesus certainly urged Christians to "turn the other cheek."2
What he and some other Christians do not understand is that God works His will through two different aspects of life. On the one hand God establishes governments to carry out His will to enforce the law to a certain point. He is a God of justice, and the injustices of man will often times be curbed or contained by human government. The clearest passage that teaches this is Romans 13.4: "He (the government) is Godís servant for your good. But if you do wrong, be afraid, for he does not bear the sword in vain." On the other hand what God does is more important work in this world through His church using the word of God. In this area of life God converts unbelievers, strengthens Christians to love their neighbors, and leads them in wisdom. There are no swords of steel here, but only the word of God and the power of the Holy Spirit.
Christians need to realize two important things: First, governments are limited in their power. At best they can only contain and curb evil. The law only changes people grudgingly and temporarily. The real force for good in this world comes through the church and the ministry of Godís word. This truly changes evil into good. Therefore it is of greatest import that we always look to Godís work through His word to make the best and biggest changes in this world. Second, we need to keep a watchful eye on government. Its physical power is awesome and can be extremely destructive. We can support its use of force only when we see that it is truly aimed toward justice and not injustice.
Thank God we live in a free country that allows us to question its policies and actions. Our best assurance of justice comes when we stay informed as citizens, when we communicate concerns, and finally when we elect men and women of great moral character to positions of leadership.
This impending war appears to follow the path of justice and therefore deserves our support. However, as we also approach the celebration of Easter, let us remember that war is the last resort. Only Christ, our risen Lord, can save this world from itself. We have the privilege to look beyond waróto see the power of the love of Christ. We pray for justice with the least amount of bloodshed. We pray for the liberation of the Iraqi people and a new government that will respect the rights of all people.
Notes: 1. Chuck Colson, Break Point, March 18, 2003 2. Matthew 5.39
Adult Inquiry Begins Tuesday, April 22
Invite a friend to the next session of Adult Inquiry to learn more about the Christian faith. Classes run from 7:00 to 8:45 p.m. with a short break. The classes are all set up in a presentation format. It is a great introduction to the overall teaching of the Bible centered in Jesus Christ. Babysitting is provided.
New College Age Group
If you are somewhere between the ages of 18 and 25 and would like to connect with some other people your age, come join us on April 15 at 9:00 p.m. This is a great opportunity for fellowship, growth in Godís Word, and prayer. Some of the issues we discuss are relationships, faith, lifestyles, work, purpose in life, worship, politics, grief/stress, war, music, movies, other religions, and temptations.

New Bible Study on Law and Gospel
Beginning April 22, on Tuesday nights at 7:00 p.m. a new Bible study called Law and Gospel will be led by Pastor Hoft in the Lower Level. This class will help anyone read Scripture with more clarity as they "correctly handle the word of truth" (2 Tim. 2:15). This 10 week class will be based on 25 Theses.
Youth Groups for 5-8th Grades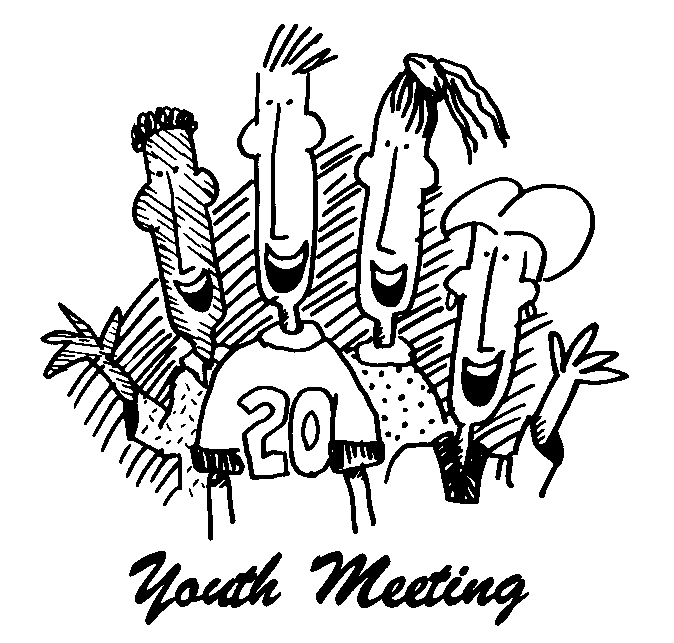 Beginning Sunday, April 6th, the youth in grades five through eight are invited to attend youth nights from 7:00 to 8:30 p.m. on the first and third Sundays of the month. The meetings will coincide with the Senior High Youth and will consist of recreation / games, Bible study and prayer. Pastor Walther will be leading the 7th and 8th graders. Carol Walther will be leading the 5th and 6th graders. If any parents are interested in helping, please call the Church Office at 344-3151.

Mission Opportunity in July

Good Shepherd members have been invited again to teach VBS to Cree children in Sandy Lake, Ontario Canada during the week of July 14-18!

Eric Semler, 2002 VBS teacher and GSLS teacher, says, "The kids had heard of Jesus, but didnít know the parable of the Good Samaritan or the 10 Commandments. What a great opportunity we had to share the Good News of Jesus and teach them more about the Bible. The kids were full of life and yearning for interaction."

This mission opportunity is through LAMP Canada (Lutheran Association of Missionaries and Pilots.) While VBS teachers are needed, there are additional opportunities to be involved. Craft supplies and food must be taken along to the fly-in location. Prayers for the children and GSLC VBS teachers as well as financial donations are also needed. Watch for more details in the Sunday bulletins.

Anyone interested in participating in this mission effortóeither by going to Sandy Lake or through supporting the mission trip in different ways is strongly encouraged to contact Eric and Karin Semler at 345-5947 or

semler@charter.net.

Easter Egg Hunt

Infants through 2nd graders are invited to the Good Shepherd Church Easter Egg Hunt on Saturday, April 12. Festivities will begin promptly at 10:00 a.m. in the gym. Dress for the weather as the hunt will be held outdoors. Bring a basket!
Donations of baked goods are needed. Please call Kathy Turner at 288-0376 if you are able to donate baked goods. Please call Janet Bohnstadt at 346-8784 if you would like to volunteer to help with the hunt.




Lost and Found:

Women's blue and white Abercrombie jacket; Women's black winter coat - Town and Country made by Vogue of Alton. These are hanging on the coat rack in the narthex.

Maturing Stewards Do the Right Things for the Right Reasons.

"It's about time!"

Early Sunday morning, April 6, we will be pushing our clocks one hour ahead as we change from standard to daylight savings time. On Saturday night many kids might be asking their parents if they really have to go to bed this early. Mom or dad may well respond by saying the clock shows 9:00 p.m. but it is really 10:00 p.m. by tomorrow's time.

All of us are affected by time, especially when we think we're "losing" an hour. Time is a non-renewable resource and deserves the best of our attention and effort. St. Paul reminds us to "look carefully then how you walk [live], not as unwise men but as wise, making the most of the time, because the days are evil." (Ephesians 5:15-16) We often find ourselves wondering where the time has gone and perhaps wishing we could have that hour back. But what would we do with it?

The truth is that God has given us all our hours. When Jesus rescued us from the clutches of sin, death and Satan, He gave us a lifetime of hours free from the haunting guilt of sin and opened up for us all kinds of opportunities for useful service. And beyond that lifetime of hours, He has secured eternity for us in heaven.

Maturing stewards strive to make the best use of time just as they strive to make the best use of their skills, talents and financial resources. Let the time when you set your clocks ahead be a reminder that God wants us to freely and joyfully manage this gift in a way that pleases Him and serves others. Make it a time to reflect on all the ministry opportunities here at Good Shepherd and resolve to dedicate a meaningful portion of your time in support of our shared ministry.

Lutheran Womenís Missionary League

April 3rd

- Monthly meeting at 7:00 p.m. in Fellowship Hall. We're in for a treat! Pastor Michael Walther will lead us in a Bible Study of Psalm 51 on the subject of "Forgiveness." Come and hear God's Word and how we can apply it in our daily lives.

April 5th - Metro-Central Zone Spring Rally from 8:30 a.m. - 1:30 p.m. at St. Paul Lutheran Church, 6969 West Frontage Rd., Hamel, IL. Faith Richardson, Past President SID LWML, will speak on her trip to South Africa. Cost is $6.00 per person, which includes lunch. During the business meeting there will be the election of Zone President and Vice President, as well as a District Report by Peggy Sachtleben. Call Pat Hoffmeier by March 31st at 288-3684 for reservations, a ride, or more information.

April 11th - "Profession of Faith" service for new confirmands in the Sanctuary at Good Shepherd Church. Service starts at 7:30 p.m., with a Reception immediately after in Fellowship Hall, hosted by Thrivent. At the conclusion of the service LWML Prayer Friends will present their gifts to the Confirmands. Please plan to attend to honor these very special young people.

Preview for May (Please mark your calendars):
Monthly Meeting, May 1st, will feature Pastor Curtis Deterding of Faith Lutheran Church in Godfrey, IL, who will speak to us on "Recruiting for Pastoral Ministries".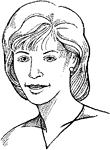 Mother & Daughter Banquet May 12th . . . Mom's are "Beary" Special.

If you don't have a mother or daughter who can attend, then adopt one or both for the evening, because you won't want to miss this enjoyable event! Watch for more details in the weekend Church Bulletins and May's Newsletter.

Special Note: Registration for the LWML National Convention June 19-21 in Oklahoma City opened March 1 for those interested in attending. Ingathering items of bath towels and wash cloths will be collected at our April and May monthly meetings.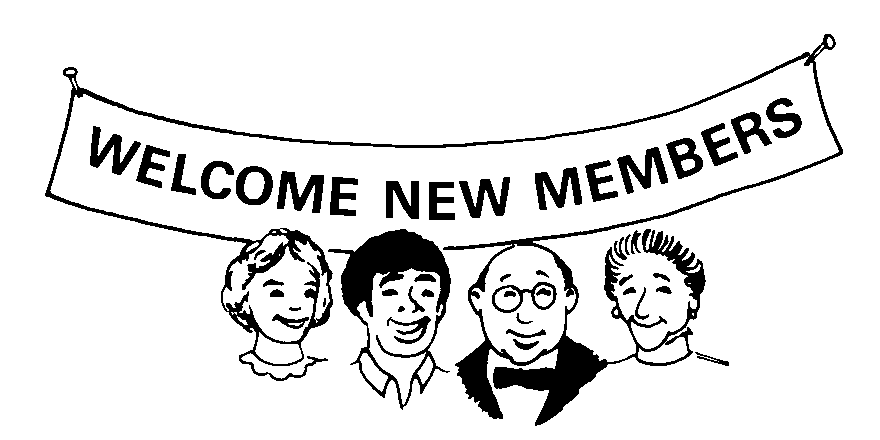 New Member / Anniversary Dinner Sunday, May 4th

"Fruits of the Spirit"

is the theme for our annual New Member/Anniversary Dinner which is scheduled for Sunday, May 4th at 11:45 a.m. in the Fellowship Hall. You will be able to enjoy a delicious catered meal, plus a program which will include:
Delightful entertainment by some of the children of GSLC
Introduction of new members
Tour of the new school facilities
Sign up sheets will be available in the connecting hallway for 3 weekends, beginning April 12th. Cost for the luncheon is $7.50 adults, $6.00 children 6-12, $4.00 children 4-5, under 3 free. April 27th is the final sign-up date, and money must accompany reservations.

This is a great opportunity to make new friends and renew old acquaintances. Come be a part of this wonderful afternoon of fun and fellowship!

But the fruit of the Spirit is love, joy, peace, patience, kindness, goodness, faithfulness" (Gal. 5:22)

Sowing and Growing

We have three new vendors! Osborn Cleaners can be ordered in $10 denominations and a 20% rebate. (Certificates cannot be redeemed when using cleaning coupons.) Collinsville Sports Store has $10 and $25 denominations with a 15% rebate. The Flower Basket offers $10 and $25 denominations with a 15% rebate (not available w/FTD wire orders.)

Thank you to everyone who ordered during the holidays. $6,000 was grossed to help equip the new school addition. Every church family can participate. It's an easy way to contribute to the school and/or to a student's tuition at Good Shepherd! If you would like the contribution to go to an unspecified child's tuition, the Board of Education will select a student for you. It can be as easy as ordering on Sunday mornings and picking up the following Sunday morning. Stop by the table in the connecting hallway between services for more information or call the school office (344-3153).

Narthex Windows Complete

We wish to thank the following donors who made the beautiful windows possible in the Narthex:

Creation Series

Day 1 and 2 - IMO Ralph and Myrna Schneiderís parents- given by Ralph and Myrna Schneider

Day 3 - IMO of Henry and Mabel Sponemann- given by Irv and Jeanette Simpson and Doris Roedger

Day 4 - IMO Vernon Gaskill-given by memorials and the Gaskill Family

Day 5 - IMO Vernon Gaskill and Irma Juenger - given by memorials and the Gaskill Family

Day 6 - To the Glory of God - given by Kenny, Sherry, and Kaitlin Kollmann

Gospel Windows

Matthew - IMO Les and Ida Barth

Mark - IMO Flora Schlatweiler and Lydia and Ray

Wesemann - given by Juanita Wesemann

Luke - IMO Richard Wooldridge- given by his family

John - IMO Gary Wesemann- given by Juanita

Wesemann

Official Acts

Baptisms (children): Aryian Alexandra Marie Abney, Alex William Nepute, 3/1; Jenna Ruth Lostutter, 3/15

Received through Transfer: Renee Weiss from Redeemer, Memphis, TN; Kevin, Tina, Nathanael, Aaron, Sara, & Christian Gingrich from St. John, Maryville, IL

Funeral: Betty P. Peludat, 2/26

Souls: 1,659 Comm.: 1,286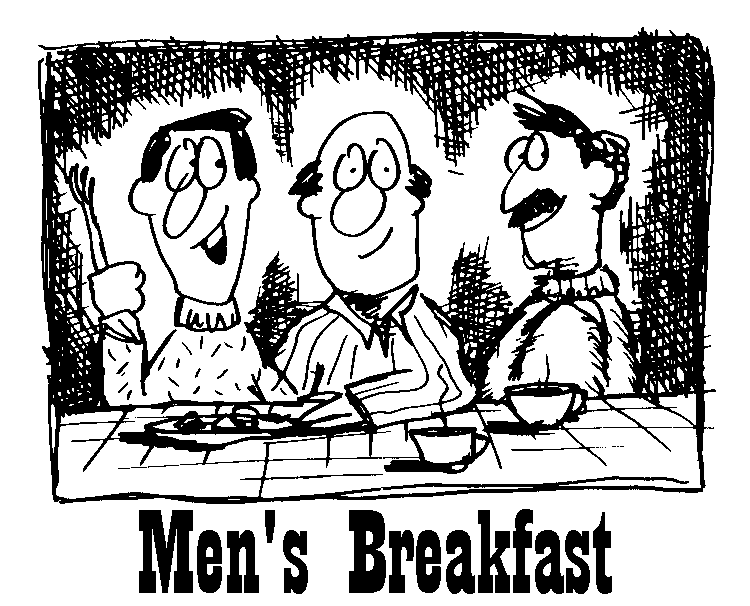 Mark your calendars for Saturday, April 12th. Our Menís Ministry Meets at 9:00 a.m. for a light breakfast every second Saturday. Following the breakfast we have an opening devotion, Bible study / discussion, and prayer. Currently we are working through the book "The Man in the Mirror." We provide copies of the book to those interested.

Guide Book Directory

We are in the process of updating our annual Guide Book and Directory for the Church. This book helps us all know more about our Church. The cost of the book and mailing to every family is funded through advertisements. If you own or manage a business and want to find out how to advertise in the book, please call the Church Office at 344-3151.

School Scholarships

Good Shepherd Lutheran Church wants to support Christian education. We contribute approximately $25,000 per year for student scholarships to our school for grades K-8. If youíre interested, please pick up an application. Also, please read the brochure titled "Scholarship Program." The brochure explains the philosophy of the program and how our need-based scholarships are determined.

Missionary Bush-

Pilot to Speak
Monday, April 21st

Have you ever wondered what it would be like to be a bush pilot in the mountains of New Guinea? Come join us Monday, April 21st at 7:00 p.m. for a special presentation by Jonathan Federwitz and his wife Carrie. Using video and other items they will help you understand what it is like to carry the

message of the Gospel over jungles and rugged mountain terrain. Carrie Federwitz is the grand-daughter of GSLC member Dorothy Bonn.

Mission Guild Ė April 14th

The Ladies Mission Guild will meet Monday, April 14th at Bethany Lutheran Church in OíFallon for a noon luncheon. Rev. David Fletcher, former missionary to Africa, will be the speaker.

Encore Marriage Enrichment
Please watch the bulletins and future newsletters for information about Encore. Encore weekends are designed to bring husbands and wives together in a closer relationship of love. Normally an Encore weekend begins on Friday evening and continues through Saturday. The weekends are usually held away from the church.