Love in Action

Good Shepherd Lutheran Church

1300 Belt Line Road Collinsville Illinois 62234

618-344-3151 (Church) 618-344-3153 (School) 618-344-3378 (Fax) Pastors M. Walther & P. Hoft Vol. 25 No. 4 April 2002

___________________________________________________________________________________________

Do You Believe in Miracles?

God is the God of miracles. God, who sent His Son to be the sacrifice for our sins, is the God of wonders. "Many are Your marvelous works, O Lord, my God, and Your thoughts toward us. Who can compare to You? I will announce it. I will tell it. They are more than can be numbered!" (Psalm 40.5) The miracles of God begin with the amazing revelation that He actually cares about us-- We who have snubbed Him, ignored Him, and who constantly forget about Him. He loves us, and thatís where all the miracles begin. Most people who donít read the Bible or understand it think of God as one who cares and is willing to meet us half-way. God does His part, but we have our part to do. Unfortunately thatís only half a miracle. People have a hard time thinking of a God who "saves to the uttermost" (Hebrews 7.25). Nothing undermines Godís miracles more than the idea that we have a part to play in making them happen.

Easter is the greatest miracle of all. In this miracle we can really see just how God works in spite of man. On the cross Jesus was rejected. Even the closest disciples were helpless to do anything. Their helplessness and weakness was probably the hardest thing to accept. Peter wept because he denied Jesus. The disciples hid in fear. They could do absolutely nothing. But thatís exactly the way God planned it. Jesus died alone. As one author puts it in the title of his book "And the Angels Were Silent." One day, then two days passóand still nothing but hopelessness on earth. Then in the quiet dawn, with no one but some disinterested soldiers nearby, God showed the world both His wonders and His thoughts toward us. He conquered sin and death. He rose mightily-- and He did it without anyoneís cooperation. He did it to save the world that couldnít save itself! God wants us to see our helplessness. That is the key to all miracles. Our helplessness is overcome by His power and glory. That is what makes Easter and all the miracles of God something to celebrate.

Holy Week Worship

Palm Sunday 3/24 11:45 (Confirmation)
Maundy Thursday 3/28 7:00 p.m. Rev. Skeesick
Good Friday 3/29 7:00 p.m. Pastor Hoft
Easter Sunrise 3/31 6:30 a.m. (Communion)
Easter Brunch 7:30 to 8:00 a.m. (Lower Level)
Family Program 8:00 to 9:00 a.m. (Lower Level)
Easter Services 8:00 a.m. & 10:30 a.m.

(Communion)
Bible Classes & Sunday School 9:15 a.m.

Easter Brunch &

Family Program

Donuts, coffee, and juice will be served after the sunrise service followed by a special family program. Join us for a special celebration of Easter.

Applications for Financial Aid

If youíre interested in applying for financial aid for school tuition, please stop by the School Office to pick up an application form. Good Shepherd will pay the processing fee. Applications need to be mailed by April 15. An extra processing fee will be charged for late applications. The Board of Stewardship and Missions carefully considers all applications and provides help to all who have legitimate financial need.

Adult Inquiry Begins April 17

Invite a friend to the next session of Adult Inquiry to learn more about the Christian faith. Classes begin Wednesday, April 17, from 7:00 to 8:45 p.m. Babysitting is provided. The classes are all set up in a presentation format. It is a great introduction to the overall teaching of the Bible centered in Jesus Christ. Babysitting is provided.

Wednesday Night Bible Study

Pastor Hoft will lead an in-depth study on the Book of Matthew, starting April 17. Come and walk in the footprints of Christ as we use the LifeLight series from Concordia Publishing House. Last fall and winter, we grew in our personal faith, studying the Book of Genesis. Now, come and see how these Old Testament promises came true in Jesus the Messiah. We will meet from 7-8:30 and break for refreshments mid-way through each session. Participants agree that this is a great study and time for fellowship!

Youth News

Sr. High Youth (F.R.O.G.) meet on Sundays at 7 p.m. in the Fellowship Hall. This month, Pastor Hoft is continuing a series of devotions based on the Book of Revelation. All Sr. High Youth are invited to hear about the Triumphant Christ in the End Times. Bring a friend!

Registration deadline for the Southern Illinois District Youth Gathering is April 30th. This Sr. High Gathering is scheduled for Sunday through Tuesday, June 23-24, 2002 at SIU Carbondale. Cost is $150 per person. See poster on Youth Bulletin board for more details. You won't want to miss this!

Saturday, April 6, we will again participate in the "Firstfruits Servant Event" at Unity Lutheran Church, East St. Louis. If you would like more information, contact Pastor Hoft.

Jr. High Youth (F.I.S.H.) are invited to go bowling, Friday April 19. RSVP by April 12.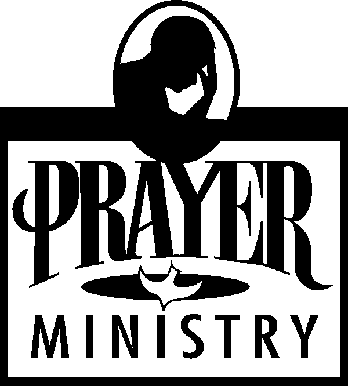 Prayer Services April 19
Join us Friday, April 20, for a fellowship meal at 6:00 p.m., Prayer Service at 7:00 p.m. The service of prayer is mainly a gathering of special thanksgivings and petitions for the needs of individuals and the church. The service begins with a sing-along, a brief confessional liturgy, and a 20 minute time of individual voluntary prayer. Please come and join us for prayer or send in your special requests for prayer.
Anniversary/New Member Dinner
Come help us celebrate our Churchís anniversary, renew old friendships and meet new members who have joined Good Shepherd since last May. The date is Sunday, May 5th, beginning at 11:30 a.m. in the Fellowship Hall with a delicious catered meal.
The theme this year is "Rebirth in Christ." We are in for a special treat, since the program will include musical selections by our newly formed Hand Bell Choir, under the direction of Debbie Wudtke. Then Pastor Walther will introduce the new members in his own unique way . . . so you can bet weíll all be in for a good time!
Reservations are required and must be paid in advance. Prices are the same as last year: $6.50 - Adults, $4.50 - Children 4-12 years of age (children under 4 and new members are "Free"). Sign-up sheets will be available in the Narthex after church services the last three weekends in April.
Womenís Day of Renewal

Plan to attend the Womenís Day of Renewal on Saturday, April 20, from 9:00 a.m. to 3:00 p.m. The program will include a presentation by Allison Gappa Bottke, editor of the popular book series, God Allows U-Turns. If you would like more information about the book series, please visit the web site: www.godallowsuturns.com. The Womenís Day of Renewal will also include special music, a light lunch, and other opportunities for fellowship.

Portals of Prayer

Authored by Phyllis Wallace

Check out the April-June 2002 Portals of Prayer. GSLC member Phyllis Wallace is the author of some of the devotions. Portals of Prayer is a small devotional booklet published quarterly. It contains devotions and Bible readings for each day. In the back there are a number of helpful prayers for special and general needs. The Portals of Prayer are provided without cost in the Narthex tract rack.

Use the following schedule to read through the Bible in one year. If reading the entire Bible in one year is too difficult at first, consider a customized schedule. For example you could read through the New Testament or certain books of the Old Testament. Try to use a study Bible with a good introduction to each book. The Concordia Study Bible is available for purchase in the Church Office. The cost is $30. The schedule is designed to give you a few days off each month to catch up on any readings you missed.
April

New Testament

Old Testament

Mark

1 Corinthians

Psalms

Joshua

1

1.1-8

1:1-17

72

1-2

2

1.9-20

1.18-31

73

3-5

3

1.21.34

2

74

6-7

4

1.35-45

3

75

8-9

5

2.1-12

4

76

10-12

6

2.13-17

5

77

13-14

7

2.18-28

6.1-11

78.1-39

15-17

8

3.1-19

6.12-20

78.40-72

18-19

9

3.20-35

7.1-16

79

20-21

10

4.1-20

7.17-40

80

22-23

11

4.21-41

8

81

24

12

5.1-20

9.1-12

82

Judges

1-3

13

5.21-43

9.13-27

83

4-5

14

6.1-13

10.1-13

84

6-7

15

6.14-29

10.14-33

85

8

16

6.30-44

11.1-16

86

9

17

6.45-56

11.17-34

87

10-12

18

7.1-23

12.1-13

88

13-15

19

7.24-37

12.14-31

89.1-18

16

20

8.1-13

13

89.19-52

17-18

21

8.14-21

14.1-25

90

19

22

8.22-30

14.26-40

91

20-21

23

8.31-38

15.1-28

92

Ruth

1

24

9.1-13

15.29-58

93

2-3

25

9.14-32

16

94

4
GSLC Guide Book
The small Guide Book (church directory) will be updated and republished shortly. The Church Office needs your help to insure that the membersí personal data is correct. If you have had a change of address or phone number over the past year, of if the current information in the book is incorrect, please contact the Church Office by April 1st with your revisions. Your cooperation is essential to making the Guide Book an accurate and useful resource and is very much appreciated.
Lutheran Womenís Missionary League Zone Rally
The theme of the rally is "The Mission Field in our own Backyard" and will be held at St. Paulís Lutheran Church in Troy on Saturday, April 13. Registration is at 8:30 a.m. and lunch is at noon, ending at 1:30 p.m. Pastor Randall Wilken of Unity Lutheran Church in East St. Louis has an exciting story to tell about how God has blessed Unityís outreach to the community and how we can help. The cost is $6.00 per person, payable the day of the Rally, however, reservations must be made no later than April 8th by calling Gloria Drique at 344-9548. Ingathering will be craft supplies for K-5th grade After School Care Program.
Mother-Daughter Banquet
This event is scheduled for Monday, May 13th. Look for more information in the Church Bulletins and in next monthís newsletter.
LWML Monthly Meeting
The next meeting of the LWML is Thursday, April 4th at 7:00 p.m. in the Fellowship Hall. We will view a video, "Another Right Answer", featuring renowned photographer DeWitt Jones, who has authored 7 books on creativity and motivation. Using his keen sensitivity and photographic works, he will show us how to use our creativity when solving problems. All ladies of the church are welcome to join in an evening of Christian fellowship.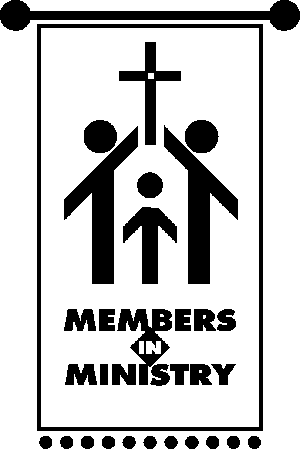 Church Property
Have you ever wondered how the church, the school buildings, and the grounds surrounding these buildings stay in such good repair and pleasing to the eye? Does God send angels to do these works? In a way, he does - the angels are volunteer members working under the direction of the Board of Church Property, whose role is the upkeep of all church and school properties.
Not only is this group responsible for directing volunteer work for all kinds of general repairs, gardening, lawn mowing, etc., but they also work with outside contractors for larger jobs. They resolve property line issues, contract for snow removal, take care of the sound system for church services and
special church and school events, and handle so many other things related to keeping the buildings and grounds functional and beautiful to the glory of God. If you are interested in being a part of this important volunteer effort or would be interested in becoming a member of the Board of Church Property, just call Mr. Jerry Wudtke at 345-0338:
Preparing, planting and weeding flower beds
Mowing and edging lawns
General repairs in the areas of painting, electrical, plumbing and carpentry
Working with the sound system.
AAL Branch 4811
Do you listen to KFUO? Want to help support their ministry? AAL Branch 4811 will be getting a group together to help during KFUO's Sharathon, April 25, 26 & 27. Volunteer duties include answering phones and handling paperwork. Call Donna (344-3342) for more information.
AAL Branch 4811 will be hosting a kareoke night April 5 benefiting the Kim Ligon and Pam Adams families. Watch bulletin for future details.

Menís Morning Bible Study
Join us on Monday mornings for Bible study from 6:30 to 7:30 a.m. Beginning in April we will be studying St. Paulís Epistle to the Romans. Everyone is invited to attend.
MAP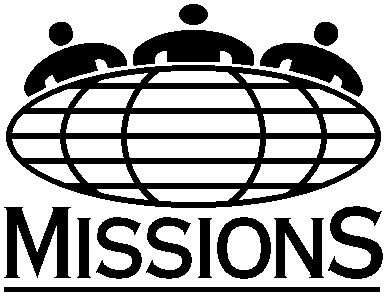 Are you aware that we have a mission field right on our own doorstep here in the St. Louis area? Come be a part of MAP Sunday, March 24, at 7 p.m. Nicki Nelson, Director of Christian Outreach, will be our guest speaker and will talk about outreach among immigrants in the St. Louis area and how congregations can reach out to this mission field that is on our doorstep. Plan to attend and invite a friend!
Get on the Map!
Are you interested in being involved in God's mission through prayer, mission trips, Bible studies and support of missionaries? If so, please join MAP - Mission Awareness Partners. MAP plans to send one or two teams on a short-term mission trip to Canada this summer. At remote locations, Good Shepherd members can lead VBS for children in areas where LAMP (Lutheran Association of Missionaries and Pilots) intends to plant churches. Please contact Karin Semler for more information at 345-5947 or semler@charter.net. Please look for future meeting times in the church bulletin.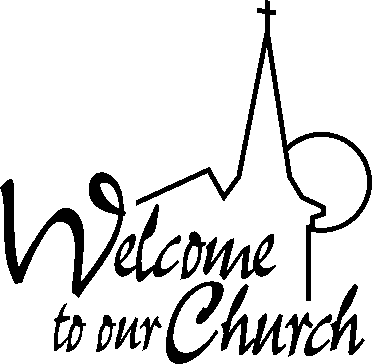 Official Acts
Baptisms (children): Michael Todd Griffin; Nicholas Scott Mounts, 3/2. Andrew Lee Thompson, 3/17.
Confirmation (adult): Ronald Jay Briddell, Diane Carol Briddell, Martin Lloyd Davis, Theresa Louise Davis, Amy Lynn King, Columbus Lee Smith, Cecile Rose Smith, David Lee Thompson, Valerie Lynn Thompson, 3/17.
Confirmation (children): Maureen Rose Anderson, Aaron Christopher Berta, Jacob William Blasingame, Benjamin Joel Briddell, Sarah Elizabeth Brookshire, Justin Paul Christ, Abbey Lynn Daniels, Eric Michael Daniels, Stacy Lynn Engeling, Lawrence Edward Esterlen, IV, Stephanie Senorina Farias, Roger James Fritsch, Joanna Kate Gimbel, Daniel Arthur Gray, Laura Elizabeth Gray, Michael Todd Griffin, Benjamin Alan Griffith, Brian Allan Kollmann, Jessica Lee Miles, Nicholas Scott Mounts, Sean Dennis Patterson, Cameron Codie Petrie, Shawn Gabriel Presser, Melissa Ann Richter, Jacob Paul Rincker, Brian James Robbins, Cory Michael Robbins, Andrew Lawrence Ross, Rose Linette Schneider, Jonathan Lee Schnicker, Travis Michael Scribner, Anastasia Marie Skosky, Zachary Michael Splaingard, Mallory Alexzandra Storm, Brittany Ann Trapani, Kristen Leigh Wagner, Alyssa Renee Webb, Chelsea Alane Wilson, 3/24.
Received Through Transfer: James, Kay, Jill, Cory & Brian Robbins from Trinity, Centralia, IL; Brent Deterding from St. James, Glen Carbon, IL; Chalyce Deterding from Bethel, Morton, IL
Funeral: James Lloyd Cowgill, 2/27.
Souls: 1,593 Comm.: 1,214
Scripture Readings for April
April 7 Second Sunday After Easter
1 Peter 1.3-9 Our New Hope
John 20.19-31 Jesus Appears to the Disciples
April 14 Third Sunday After Easter
1 Peter 1.17-21 Holiness in Christ
Luke 24.13-35 Jesus Appears to the Emmaus Disciples
April 21 Fourth Sunday After Easter
1 Peter 2.19-25 Submitting to Harsh Treatment
John 10.1-10 Jesus is the Good Shepherd
April 28 Fifth Sunday After Easter
1 Peter 2.4-10 Jesus is the Living Stone
John 14.1-12 Trust Only in Jesus
School News
Good Shepherd Lutheran School Auction was a great success. Approximately 230 people were in attendance and about $31,000 was raised for our school.
National Lutheran Schools Week Servant Project
This year GSLS gathered needed supplies for Unity Lutheran Churchís Vacation Bible School ministry. Children collected items such asÖ packaged construction paper, markers, crayons, scissors, glue sticks, watercolor paints, copy paper, good quality basketballs, glue, tape, glitter, paint brushes, general art supplies, and cash donations to purchase food items.
Sowing and Growing Together
Where do you have your prescriptions filled? Did you know that you can use scrip to pay for your prescriptions at some pharmacies? Scrip can be used to pay for prescriptions at Schnucks, K-Mart, Shop-N-Save, and CVS. Only a few Shop-N-Save stores have pharmacies. You can purchase Schnucks, K-Mart and Shop-N-Save cards during walk-up hours, and you can order CVS on the regular order form. This is just another great way to use the scrip program and earn credit toward tuition. If you have any questions about the scrip program, please call Meta at 346-1316. Thanks for supporting our school!