Love in

Action

Good Shepherd Lutheran Church

1300 Belt Line Road Collinsville Illinois 62234

618-344-3151 (Church) 618-344-3153 (School) 618-344-3378 (Fax) Pastors M. Walther & P. Hoft Vol. 24 No. 4 April 2001

___________________________________________________________________________________________

He Has Risen From the Dead for Jews and Gentiles

The only Gentiles at the resurrection of Jesus were probably the Roman soldiers. People don't often associate the resurrection with Jews. Yet it was the Jewish followers of Jesus that first witnessed this great miracle and announced it to the world.

Recently we were privileged to have Rev. Kevin Parviz with us in worship and Bible class. Rev. Parviz grew up in an orthodox Jewish home. As a college student he drifted into atheism. His wife, a Lutheran, continued to practice her faith. One Easter Sunday, when his daughter was two years old, she climbed onto the dinner table, looked her father in the eye, and said, "Daddy, you need Jesus to." Her father's displeasure with this caused the little girl to cry. This event became a turning point for Kevin. Eventually he embraced the resurrection of Jesus from the dead, and he later attended seminary. Now he serves in a full-time ministry called Apple of His Eye, an LCMS evangelistic ministry to Jewish people.

In Bible class, Rev. Parviz led us through a string of Bible passages that help share the Gospel of Christ to Jewish people in a way they can understand. Here are the main points of that presentation.

You can begin by referring to the "Hebrew Scriptures" rather than to the "Old Testament." The "Old Testament" implies the "New Testament" or covenant in Jesus that the Jewish person cannot be expected to accept yet.
Hebrew Scriptures

Notes

Isaiah 59:1 Behold, the Lord's hand is not shortened, That it cannot save; Nor His ear heavy, That it cannot hear. 2 But your iniquities have separated you from your God; And your sins have hidden His face from you, So that He will not hear.

God wants to save us. But sin separates us from God. This is often why people feel there is no God or at least that God does not listen to them or care about them. Rev. Parviz noted that in a recent survey many Jewish people in the St. Louis area claimed to be atheists.

Ezekiel 18.4 "Behold, all souls are Mine; The soul of the father As well as the soul of the son is Mine; The soul who sins shall die."

Most Jews think that they do not sin. When they hear the word "sinner" they think we mean very notorious sinners and very wicked people. But there is no clearer proof that we are all sinners than the fact that we all die.

Today most Jewish people do not believe in eternal life. Eternal life for them is their good life and works that live on in the memory of their descendents.

Daniel 12.2 (12.1 in Hebrew) And many of those who sleep in the dust of the earth shall awake, Some to everlasting life, Some to shame and everlasting contempt.

But the Hebrew Scriptures do teach that we live after death. The only question is, "will it be eternal life or eternal condemnation?"

Isaiah 64.6 But we are all like an unclean thing, And all our righteousnesses are like filthy rags; We all fade as a leaf, And our iniquities, like the wind, Have taken us away.

Good works are wonderful. But they, by themselves, are actually contemptuous to God when accompanied by our iniquities.

Leviticus 17.11 'For the life of the flesh is in the blood, and I have given it to you upon the altar to make atonement for your souls; for it is the blood that makes atonement for the soul.'

Atonement comes through blood sacrifice. But 40 years after Jesus, the Temple was destroyed as Jesus had predicted. Blood sacrifices ended. Judaism that is practiced today is actually younger than Christianity. It was invented at the Council of Jamnia in A.D. 90. At that time Jews replaced blood sacrifices with good works, prayer, and fasting.

Jeremiah 31.31-34 "Behold, the days are coming, says the LORD, when I will make a new covenant with the house of Israel and with the house of Judah; 32 "not according to the covenant that I made with their fathers in the day that I took them by the hand to lead them out of the land of Egypt, My covenant which they broke, though I was a husband to them, says the LORD. 33 "But this is the covenant that I will make with the house of Israel after those days, says the LORD: I will put My law in their minds, and write it on their hearts; and I will be their God, and they shall be My people. 34 "No more shall every man teach his neighbor, and every man his brother, saying, 'Know the LORD,' for they all shall know Me, from the least of them to the greatest of them, says the LORD. For I will forgive their iniquity, and their sin I will remember no more."

Seven hundred years before Jesus, Jeremiah promised a new covenant. This covenant did not replace the covenant God made with Abraham-- that he would become a great nation and a blessing to all nations. It did replace the covenant that God made at Sinai when he led Israel out of Egypt. That covenant of the law foreshadowed the coming of the Messiah. It was given to lead us to the Messiah, who forgives iniquity.

Isaiah 53.5-6 But He was wounded for our transgressions, He was bruised for our iniquities; The chastisement for our peace was upon Him, And by His stripes we are healed. 6 All we like sheep have gone astray; We have turned, every one, to his own way; And the LORD has laid on Him the iniquity of us all.

It would be wise to read all of Isaiah 52.13-53.12. But these particular verses show that God's final solution was to lay the guilt of sin upon one particular person. This is God's "Anointed One" or Messiah. No one fits this description better than Jesus. The fit is so good that sometimes Jewish people think that this chapter comes from the New Testament! And yet, there it is, clearly promised in the Hebrew Scriptures.
Holy Week Worship
Palm Sunday 5:30 (Sat) 8:00 and 10:30


11:45 (Confirmation)
Maundy Thursday 7:00 p.m. (Holy Communion)
Good Friday 7:00 p.m. (Holy Communion)
Easter Sunrise 6:30 a.m. (Holy Communion)
Easter Breakfast 7:30 to 9:00 a.m. (Lower Level)
Easter Service 8:00 a.m. (Lower Level)
Bible Classes &

Sunday School 9:15 a.m.
Easter Service 10:30 a.m. (Holy Communion)

Easter Breakfast

Easter Breakfast will be served in the Lower Level following the Sunrise Service from 7:30 to 9:00 a.m.

Applications for Financial Aid

If you're interested in applying for financial aid for school tuition, please stop by the School Office to pick up an application form. Good Shepherd will pay the processing fee. Applications need to be mailed by April 16. The Board of Stewardship and Missions carefully considers all applications and provides help to all who have legitimate financial need.

Parish Nurse Applications Needed

The GSLC Health Cabinet would like to train more parish nurses. For more information contact Parish Nurse Rhonda Berta (344-3151).

Easter Egg Hunt April 14

Infants through second graders are invited to the Good Shepherd Easter egg hunt on Saturday, April 14. Festivities will begin promptly at 10:00 a.m. in the gym. Dress for the weather as the hunt will be held outdoors. Bring a basket! Donations of baked goods are needed. Call Sandy Hammett at 344-2579 if you are able to help in any way.
Prayer Services April 20

Join us Friday, April 20, for a fellowship meal at 6:00 p.m., Prayer Service at 7:00 p.m. The service of prayer is mainly a gathering of special thanksgivings and petitions for the needs of individuals and the church. The service begins with a sing-along, a brief confessional liturgy, and a 20 minute time of individual voluntary prayer. Please come and join us for prayer or send in your special requests for prayer.

Adult Inquiry Begins April 24

Invite a friend to the next session of Adult Inquiry to learn more about the Christian faith. Classes begin Tuesday, April 24, from 7:00 to 8:45 p.m. Babysitting is provided. The classes are all set up in a presentation format. It is a great introduction to the overall teaching of the Bible centered in Jesus Christ. Babysitting is provided.

Anniversary/New Member Dinner

Don't miss the Anniversary/New Member Dinner on Sunday, May 6th, beginning at 11:30 a.m. in the school gymnasium. The catered meal will feature chicken, roast beef, and all the trimmings. In addition to introducing the new members who have joined GSLC during the past year, there will be a short program highlighting the history and growth of our church.

Reservations are required and must be paid for in advance. Prices are as follows:
$ 6.50 – Adults, $ 4.50 – Children 4-12 years of age, and FREE to Children under 4.
Sign-up sheets will be available in the hallway next to the Narthex after church services

the last three weekends in April.

This event is a perfect opportunity to get better acquainted with our new members and to celebrate God's blessings to us

!

Every Member in Ministry

Don't forget to fill out a yellow "Every-Member-in-Ministry" survey form. These forms are on the table in the Narthex, along with a booklet describing all the volunteer opportunities in the Church. Additional copies of the booklet are available through the church office if you wish to take one home for a few days. Once you have completed the survey, you may turn it in to the church office, or hand it to one of the ushers after church service.

When completing the questionnaire, please mark any jobs you are doing now, plus any you may want to do in the future (even if your current situation does not allow you to take a position at this time). The information contained in the survey will be used for future reference. Your cooperation will be very much appreciated.

From Our Members

Corey Wudtke

graduated from Concordia University, River Forest in December with a Bachelor of Arts Degree in Theology. He received a divine call to be Director of Christian Education at Redeemer Lutheran Church in Convoy, Ohio. His main responsibilities are planning and directing youth activities, helping with computer presentations and radio broadcasts, and giving children's sermons.

Marvin & Ellen Voyles have an automatic recliner that they would like to sell for approximately $300. The chair is in good condition and is helpful for anyone that needs assistance moving from a sitting position to a standing position.

Meals on Wheels

Collinsville MOW is looking for a new director. Good communications and administrative skills are needed. The compensation is $250 per month plus mileage. Hours are Monday-Friday 9:30 to 12:30 p.m. Applications are available upon request by calling 344-2713.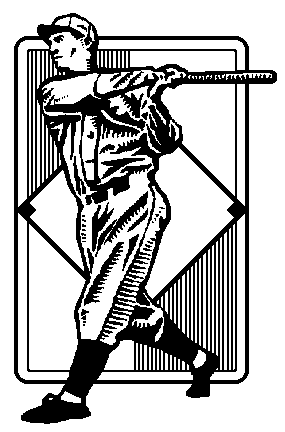 Lutheran Day at Busch Stadium

Monday, Memorial Day, May 28 at 1:10 p.m. for the Cardinals and the Brewers. The Terrace Reserved ticket price is $17 (discounted $2). Metro East Lutheran High School baseball team will play St. Charles Lutheran following the Cardinal game. Call Sue at 656-0043 to reserve your tickets.

New Beginnings Pregnancy Care Center – Spring Banquet

The Spring Banquet will be Thursday, April 26th at the Gateway Convention Center in Collinsville. Three very special clients will share their experiences with New Beginnings. Learn more about the work of New Beginnings. Free-will donations will be taken. Call 344-3151 if you are interested in attending.

Concordia Grads and Students

If you are a graduate, student, or parent/grandparent of a Concordia University grad or student, please send your name to the church office (344-3151). We are creating a list of those affiliated with the Concordia University System. Thanks!

Lutheran Brotherhood

Matches Special Offerings

Lutheran Brotherhood Madison Branch 8614 has used its 2001 Challenge Funds of $2,165 to match two special offerings: $751 was donated for the Seminary Choir. The balance of $1,414 was used to match the offerings for Apple of His Eye ministries.

Jaycees Scholarships

Two $500 scholarships will be given to high school seniors planning to attend an institution of higher learning. Applications need to be sent by April 30, 2001. For more information and an application, e-mail your request to

claireifid@aol.com.

If you are between 21-39 years of age, you might want to consider getting involved in the Collinsville Jaycees. The Junior Chamber of Commerce (Jaycees) is a progressive civic organization that provides young people with the opportunity to develop leadership skills in the local community. It is also a great way for Christians to exercise their influence for the good of our community. Think about!

Lutheran Women's Missionary League News

There are many exciting activities coming up in the next few weeks. Please note your calendars for the following events:

March 29th: Spring Luncheon/Card Party (as announced in the March Newsletter).

April 5th: Monthly fellowship meeting at 7:00 p.m. in Fellowship Hall. The program entitled "FISH", will be given by Barb Hawkins. This program, including a film about employees at a large fish market, will highlight how "choosing your attitude" when interacting with others can have a positive influence on those around you. This is especially important for Christians who want God's love to show through them . All women of the church are invited to join us.

April 28th: ZONE Rally in GSLC's Fellowship Hall on Saturday, April 28th. The theme for this ½ day session is "God's Grace is Real", followed by

a catered lunch. Registration is at 8:30 a.m. The cost is $ 5.50 per person. Please call Gloria Drique 345-5948) to make reservations.

April 29th: Young Women In Mission……All girls in the 6th, 7th, and 8th grade are invited to participate in making Mother's Day floral arrangements to sell on Palm Sunday. We will meet on Sunday, April 29th from 4 p.m. to 6 p.m. in Fellowship Hall. All supplies will be provided (as well as snacks). Come and unleash your artistic talents….and have a lot of fun! (Proceeds from sales will be given to support LWML mission projects.)

May 14th: Mother and Daughter Banquet.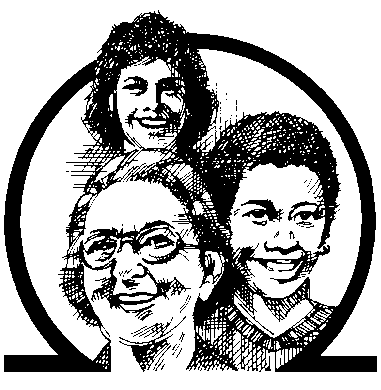 Bring your mother, daughter, grandmother, granddaughter or special friend on Monday, May 14 at 6:00 PM to enjoy a delicious catered meal. There will be entertainment galore, prizes, and lots of fun for all ages. Price: Adult $7.50; Children 4-12 $5.50; Children three and under are free.

Reservations are limited and must be made by May 6th by calling the Church office (344-3151) or Gail Mayhew (345-1405). Advanced reservations are required, but you may pay at the door. Don't miss this evening of fun and Christian fellowship!!

FYI (For Your Information):

We wish to say "thank you" to everyone who donated so generously to the National LWML Mission Projects at the Soup Supper on March 14th. The total amount received was $ 340…… Praise God!

For all those on the Internet, the national LWML has a web site . . . just log on to

www.lwml.org for news about mission projects, convention plans, etc. We are working on plans to put our own LWML news on GSLC's web site some time in the future.

GOOD SHEPHERD LUTHERAN CHURCH
1300 Belt Line Road
Collinsville, IL 62234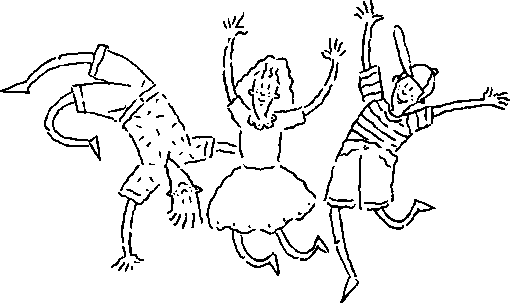 Youth News

Help support the 2001 Youth Gathering. On Saturday, April 14, the senior youth will sponsor a bake sale at Wal-Mart in Collinsville. Come pick up your Easter baked goods.

Also mark your calendars for Trivia Day, Sunday, April 22, at 3:00 p.m. Tickets are $10. Come for some trivia fun. Contact the church office for registration (344-3151).

Synodical Convention Volunteers

The LCMS Convention will be held July 13-20 in St. Louis. The Southern Illinois District is providing volunteers. If you would like to help out at the Registration Booth for a morning (8-1) or afternoon (1-6) shift, call Sue Schmieding at 277-3741. This is a great "short-term" opportunity to serve the Lord and meet a lot of very special Christian people from all over the world.

School Benefit Auction Success!

This fun event and important fund raiser was a

complete success. The food was great, the donations were wonderful and the bidding was generous! About 250 people were in attendance and about $30,000 was raised for our school! A special thanks to all the room mothers who did a wonderful job preparing the baskets and all the students and parents for their generous donations. Truly a great example of a "Group Effort."

Special thanks go to the volunteer coordinators and all who helped make the auction a special evening and a great success. Thanks also go to Aid Association for Lutherans which matched $800 in bidding and

Lutheran Brotherhood which matched over bids of $1000.